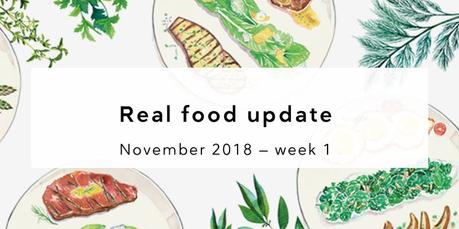 This week, we summarize the top five news articles and studies in the low-carb realm, plus the wall of shame.
Wall of shame
Talk about unwelcome influence... Big Sugar exhibits at the Food and Nutrition Conference and Expo put on by the Academy of Nutrition and Diatetics (RD Association), representing refined sugar as "Farm to table." Beyond disingenuous.
In a show of good corporate citizenship, Kellogg's gives a nod to inclusivity with "All Together," which, unfortunately, is a mash-up of its many terrible empty calorie cereals.
General Mills brings back Sugar cookie toast crunch, just in time for the holidays. Because terrible products never go out of style.
The New York Times reports that food-themed pop-up museums are having a moment. Candytopia... The hall of breakfast... Museum of ice cream.... The pizza experience...
Bloomberg reports that even our crash-test dummies are putting on weight.
Want more?
Can this Israeli start-up remove most of the sugar from your fruit juice? Who buys the most fast food - the poor or the rich? Is it true that fit people live longer?
Tune in next week!
About
This news gathering is from our collaborator Jennifer Calihan, who also blogs at Eat the Butter. Feel free to check out the keto meal-idea-generator on her site.
More with Jennifer Calihan
Top 10 ways to eat more fat
How to eat low carb and keto when dining out
Living low carb in a high-carb world
Earlier
Keto news highlights: Sugar, life expectancy and super-sweet proteins
Keto news highlights: A diabetes sweep, candy PR and American cheese
Keto news highlights: Insulin resistance, depression and an official apology