Thanks to ever increasing popularity of tablets (and the most popular certainly is Apple iPad), all iPad owners can look forward to many new accessories available for their tablets, meant to protect them and improve their functionality.
Talking about combination of functionality and protection, many tablet owners want a real keyboard, but at the same time the sensitive device must be protected from the rigors of everyday life. The solutions are protective iPad 2 and iPad 3 cases with integrated keyboard – and with the KeyFolio Pro 2 Kensington keyboard case, we have just a perfect case to offer.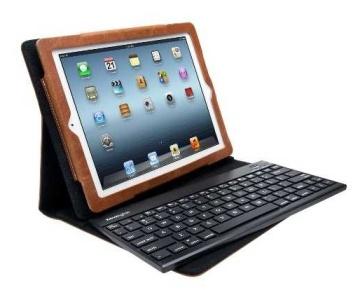 KeyFolio Pro 2 Bluetooth Keyboard Case for iPad 2, iPad 3
Suitable for 10-inch iPad 2 and iPad 3, KeyFolio Pro 2 from Kensington primarily protects the device; it acts as a holder that holds your tablet while typing in a pleasant, user individually adjustable angle, and finally this case for iPad 2 and iPad 3 comes with its own Bluetooth Keyboard.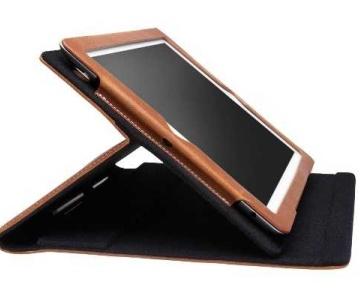 iPad 2, iPad 3 Case, Stand, Keyboard – KeyFolio Pro 2
All in all, the KeyFolio is absolutely perfectly designed case. Even a loop for a stylus is available. But all this functionality comes at the expense of true portability: The Keyboard case almost doubles the weight of most 10-inch tablets that you can buy currently. With a total of 4.5 centimetres height, it is also almost five times as thick as a modern tablet alone.
The Bluetooth keyboard is powered by a 380 mAh lithium-ion battery, and according to Kensington, it should be enough on a single charge for 100 hours or two months of standby time.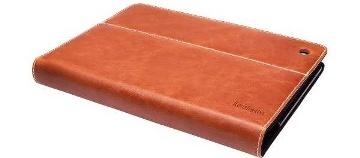 Kensington KeyFolio Pro 2 iPad 2, iPad 3 Case
Kensington KeyFolio Pro 2 iPad 2 and iPad 3 case scores with several really good ideas, but which conflict with the high weight and the thickness of the protective cover.