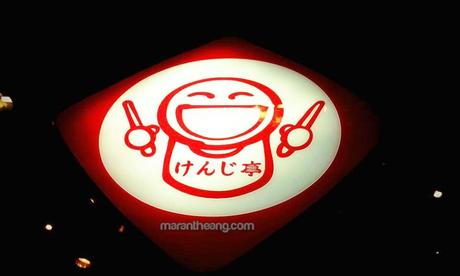 The moment I took a bite of their Crunchy Kani Maki, Kenji Tei was instantly added on my "I-can-eat-here-everyday" list. Although their ramen are nothing special, their Makimono and Sashimi won't disappoint. Additionally, their Crispy Chicken Teriyaki is also yummy, except it's a little salty.
If you want to try their ramen, Chashu Miso Ramen and Spicy Negi Ramen are some of their bestsellers. I wasn't able to take good pictures of the ramen we ate before because we were hungry. lol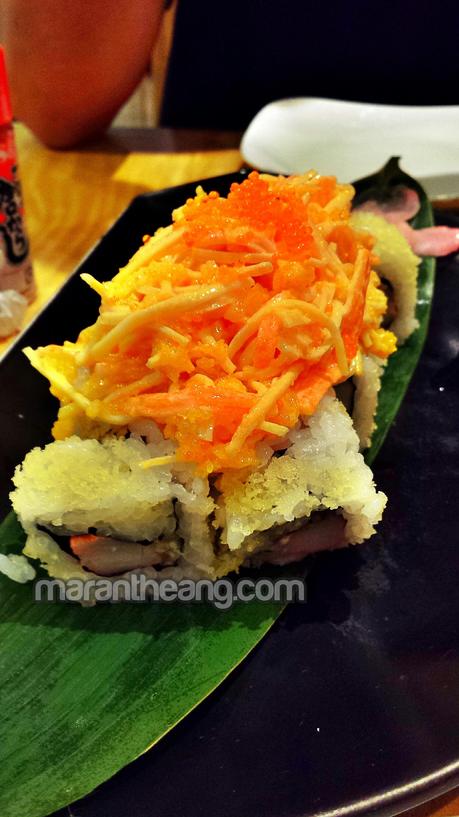 I use to order their Crunchy Kani Maki. It's very yummy with a spicy kick. P288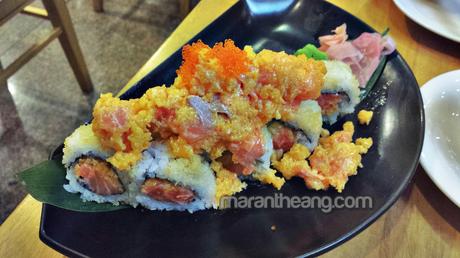 And here's my current favorite Maki, their Spicy Salmon Maki! It's not very spicy that's why I love it! I'm not into VERY spicy foods. My tongue can't handle it. LOL  P318
I think the topping of their Makimono is tossed into some Japanese Mayonnaise mixture. Or maybe just Japanese Mayonnaise alone. Anyway, it's really crunchy and yummy! I recommend it!
And last but not the least,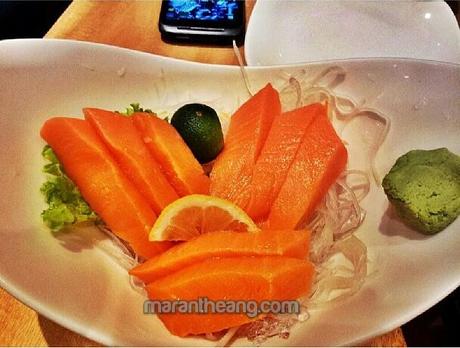 their fresh salmon! It's big, very pink (the picture above was captured using my old smartphone with HDR effect), and just melts in your mouth! The price is totally worth it! P278
Whenever I browse my Instagram and see these pictures, I start to drool and get hungry. I hope Kenji Tei Ramen House will open a branch at Robinsons Place Manila so that it will be closer from home. Then, I can eat there once a week. Teehee.
We will try to order some ramen and their chunky Tempura next time. I also heard their Tofu Steak is good.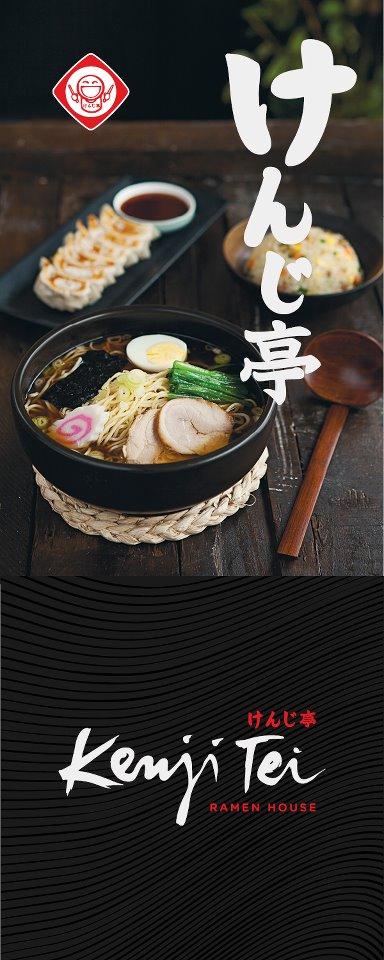 Kenji Tei Ramen House has two branches:
Greenbelt 5
Third Floor, Greenbelt 5 Mall, Greenbelt, Makati City
Alabang Town Center.
Ground Floor, Alabang Town Centre, Filinvest City, Muntinlupa City