Women who have their hearts set on lending their full support to the Breast Cancer Awareness Month must know that one way of doing this is by purchasing a pink motorcycle jacket by Kelly Wearstler.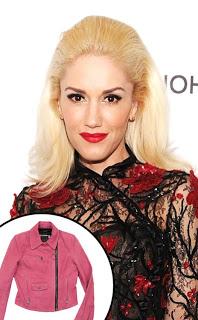 Perfect versatile wear for cool and edgy girls
This bright pink-hued, versatile motorcycle jacket by Kelly Wearstler is a great and cool piece to have. There is actually a green colored version of his classic jacket that's just perfect in providing balance between edgy and refined characters. But for now, in connection with the Breast Cancer awareness month, the ideal choice is the pink jacket to emphasize the importance of breast cancer awareness in women.
Part of proceeds to research foundation
Just by wearing this pick leather jacket, it enhances the wearer's attitude and character a million times over. But what makes this pink leather jacket a great buy is that a lady is purchasing a piece of history as the jacket is intended primarily for the Breast Cancer Awareness occasion. As a buyer, you contribute to the funds of this charity group, since 10 percent of the sales go directly to the Breast Cancer Research Foundation. You can buy the jacket directly at the Kelly Wearstler Store, or its online shop. 
Stars wear Kelly Wearstler Motorcycle Jacket
Mandy Moore and Gwen Stefani were just a few of the many stars who have decided to own this Kelly Wearstler's limited edition of pick leather jacket to give their support to such a worthy cause.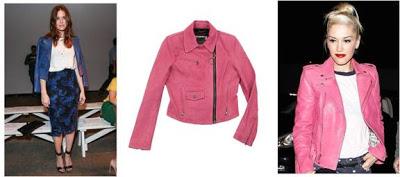 Women not only show their cute and edgy side; but by wearing a pick motorcycle jacket by Kelly Wearstler, they can show their great concern and support to this particular cause for women. Not only can you wear pink jackets but similarly-hued lingerie and inner wear as well. Just choose from the many stylish pieces by Kelly Wearstler and your purchase translates to solid support to Breast Cancer Awareness Month. 
Image Source: Caitlinschmidt-Eonline