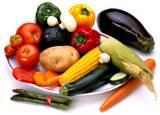 G'morning everybody....
We all know how important and wonderful veggies are to the insides of our bodies, but did you know you can use veggies to stay beautiful on the outside? Today I am going to share with you a few recipes for keeping your skin soft, supple and radiant!
~Peace~
Veggies For Beauty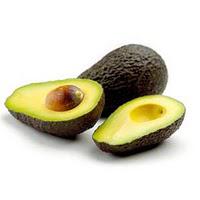 Avocado Body Treatment~
The creamy green flesh of the avocado moisturizes and soothes every part of your body, including hair. The rich oil extracted from the pit does wonders for the skin and you can even use the peel as an exfoliant. Follow the recipe below for a wonderful at-home beauty treatment that uses every part of the avocado:
1. Cut the avocado in half, lengthwise, and remove the pit and flesh, leaving the skin as intact as possible. Mash the avocado to a very smooth consistency and add one or two drops of your favorite essential oil (optional). Smooth the avocado paste onto your face, neck and leave on for at least 10 minutes.
2. While the face mask does its work, use the halves of the avocado skin as an exfoliating treatment for your heels and elbows. The curved, boat-shaped skins work wonderfully. Just place your elbow or heel in the skin and rub in a circular motion. The sand-paper-like texture will exfoliate while the leftover avocado flesh moisturizes.
3. The washed pit of the avocado makes an excellent massage tool. Hold in your hand and use it to massage the large muscles on your thighs and calves, or roll underneath your feet for an exquisite foot massage.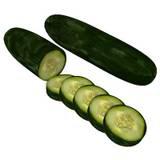 Cucumber Glycerin Lotion~
This lotion is great for anytime of the year, but especially welcome in the summertime when garden-fresh cucumbers take over the backyard. It is a perfect moisturizer for the face,  and dry chapped hands. Make small batches and replenish often as this recipe only lasts a few days. Cucumber juice soothes, while glycerin moisturizes without leaving oil or grease behind. Sun or Wind burnt skin appreciates this recipe as well:
1 small cucumber
1/4 cup glycerin
1/4 cup distilled water
With a grater or food processor, grate cucumber into a fine pulp. Place a bit of cheesecloth or a coffee filter over a measuring cup and place your cucumber pulp on top, letting the liquid strain into the cup. Add the glycerin and distilled water to this liquid and mix well. Pour into a recycled bottle with fitted cap, and label. Store in refrigerator between uses. To use, shake lotion, then apply with a cotton ball.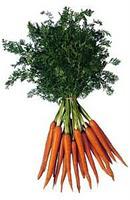 Carrot And Cornmeal Body Scrub~
Carrots are rich in skin-boosting antioxidant vitamins A and C. Carrot flesh and juice provide a healthy glow to skin, while cornmeal works as a gentle yet effective exfoliate. Honey gently soothes and moisturizes the skin. This is an excellent body scrub for all skin types - and makes a wonderful facial scrub as well.
2-3 carrots
1/2 cup cornmeal
Honey
Steam or bake carrots until flesh is soft. Let cool, then mash thoroughly and stir in cornmeal. Add honey until the carrot-cornmeal mixture reaches the consistency of yogurt (the amount of honey depends on how big your carrots are) To use, apply scrub to wet skin, using circular movements, then gently rinse off. Refrigerate any leftover scrub and sue within two to three days.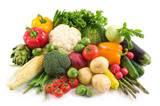 Veggie Juice Facial Toner~
Use whatever veggies are fresh and abundant in your garden or in season at the farmers market. A juicer works best for this, but you can use a blender or food processor. The fresh, living enzymes and the rich minerals and vitamins in the veggies make your skin practically glow!
1. Choose two or three veggies, such as carrots, cucumbers, parsley, mint tomatoes, lettuce, kale, spinach, dandelion greens, and sorrel. If you plan on using a lot of greens, you may need to add an apple, cucumber or tomato to get enough juice.
2. Juice or blend your veggies, ( You'll need to strain the veggie liquid through cheesecloth or a coffee filter if you use a blender) Pour the fresh veggie juice into a clean jar, label, and store in the fridge and use within three days. To use, pour some of the juice onto a cotton ball and apply to your face just after washing. The toner will freshen your skin, tighten pores and remove any last traces of soap or cleanser. Follow with you regular moisturizer.