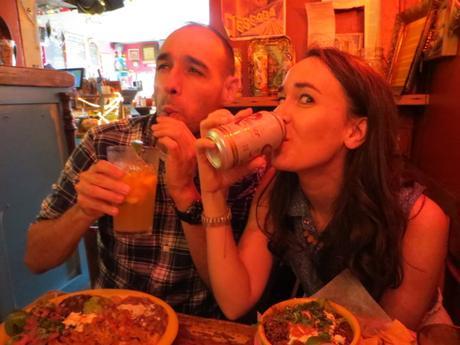 This Where to Eat type post is really more of a Where I Ate type post. I wasn't in Portland long enough to dig my teeth into the culinary culture and provide earth shattering recommendations, but I can certainly provide my opinion on the places I ate/drank while there last weekend. And if I'm being honest, I think I did very, very well.
First up, Masu.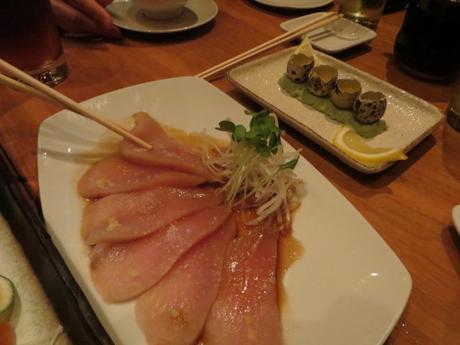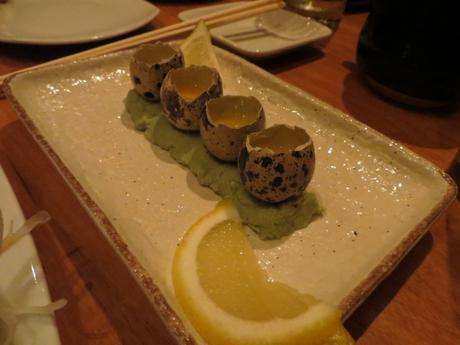 I admit, I'm a total sushi snob and I have a hard time eating sub-par sushi. Masu definitely delivered, and I left a happy girl. The fish was all excellent and fresh, and I even had a new experience: quail egg (uzura). They were served as the above photo shows, with an opening in the top and the little yolk inside. Served raw, they are eaten in one quick shot. The yolk is soft, subtle and buttery.
Later, for drinks: Teardrop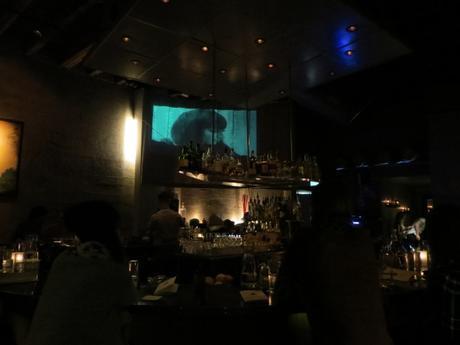 Another one high on the recommendation list. If you want a real mixology experience in a bar full of beautiful people, this is the spot to go. Actually, I felt like I had walked into a GQ spread.
While the drink list a real display of the passion for mixology, the experience goes beyond this. You can tell your server the flavours you like, and they will combine them into a cocktail. So cool! I had to try this. For me, this was rum, spice/heat, and citrus. And ta-da!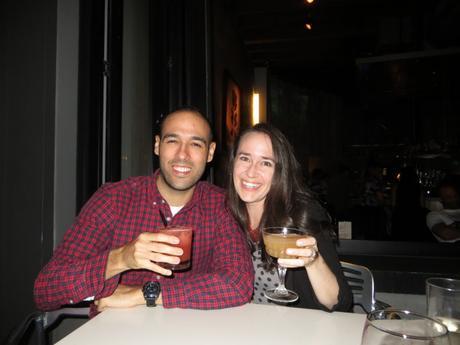 Next up, BRUNCH! We went to the Irving Street Kitchen.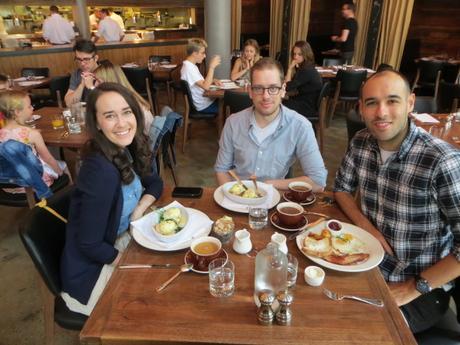 First, coffee coffee coffee. I enjoyed a gravlax benedict on buttermilk biscuits with tobasco hollandaise. And while the word gravlax will, until the end of time, make me think of Gravol and Ex-Lax, this doesn't stop me from ordering it! YUM.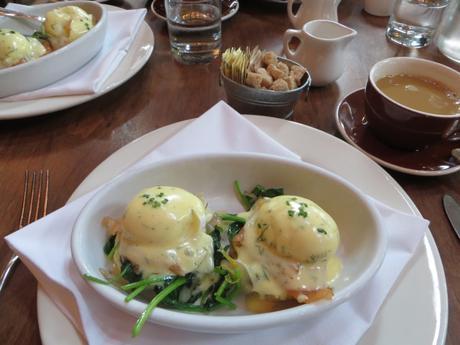 For a late lunch, we made a stop at a Portland classic, yet another highly recommended spot: ¿Por qué no? (Not to be confused with Pork Volcano… Porkano… which doesn't actually exist).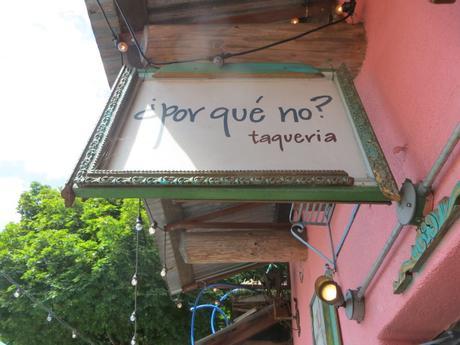 I had a "Bryan's bowl" with chorizo and a cheap Rainier beer. A gal could really go crazy in there trying to decide, however. The menu is massive!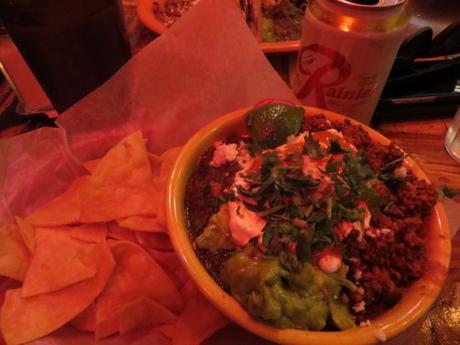 One of the people who was with us is Mexican, and she voted to not stay there because "it's like my grandma's house". While this girl was very nice and I really enjoyed her company, I just looked at her and said, "Well, I'm not Mexican, and this is not like my grandma's house." I'm glad I insisted, because this was a great stop.
Be prepared to stand in line (and use this opportunity to browse the menu), and also expect tight seating. It all makes for a more cozy and memorable experience!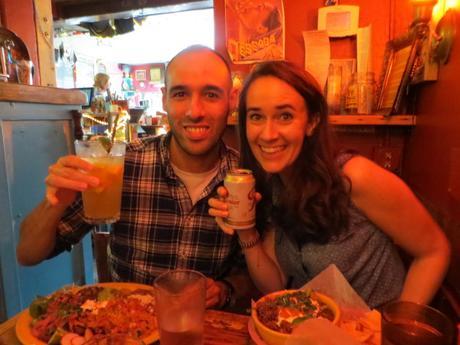 My friend Victor needed to catch a second wind, so we made a stop a little later in a cafe called Locale.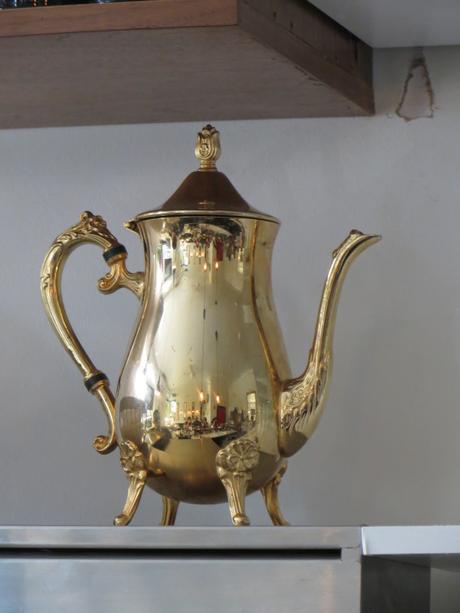 I recommend this place for their knowledge in coffee, the hipster vibes and the cute servers! They also have an extensive offering of vermouth, and this pseudo-adoptive-Madrileña was all over that.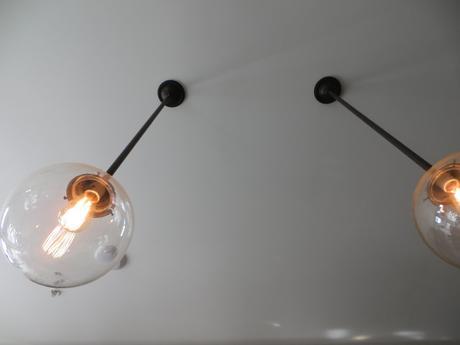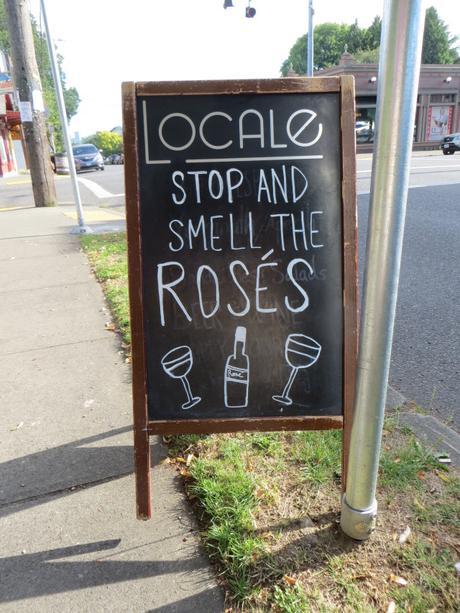 Our evening was filled with warm company at Victor's apartment, wine, and pão de queijo, a Brazilian cheese bread. We talked about everything from current affairs to how to approach a spirit encountered in a dream. I was reminded of when Victor and I met 12 years ago at a volunteer orientation in Reading, England. He and I became fast friends and I spent all of my free weekends visiting him in Coventry. Our nights were filled with booze and dancing and long conversations amongst a house full of Mexicans, Polish, Brazilians, Germans, and me, the solo Canadian.
Victor is a very special human, and I'm lucky to know him.
Next up, BRUNCH round 2: Fuller's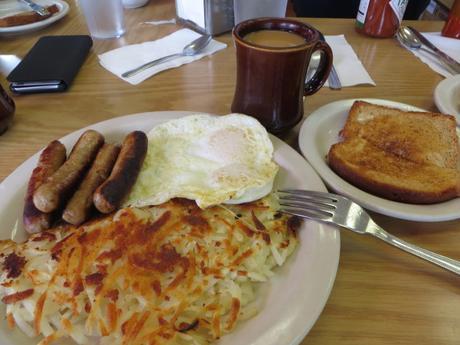 This option came second to Byways which had a 45 minute wait, and we just didn't have that luxury of time thanks to my flight a little later that day. Byways comes highly recommended, so even though I can't vouch for it, I think that wait time does so for me. Instead, we hiked a few blocks over to Fuller's.
I enjoyed Fuller's immensely. There, you can have a real diner experience with classic breakfast foods – hash browns, eggs, sausage, toast, and coffee coffee coffee. Omelettes and waffles and the like are also available. The dining arrangement is also unique; diners sit around an open bar setting right next to and across from complete strangers.
Keep this spot on your list if you visit Portland!
Last on the list before heading to the airport: DONUTS, of course! For this, we went to Blue Star.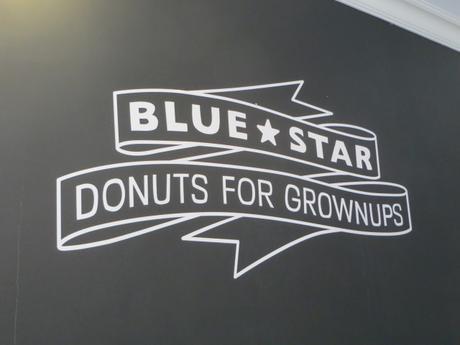 I went for the blueberry bourbon basil donut, and let's just say… I could have eaten about eight.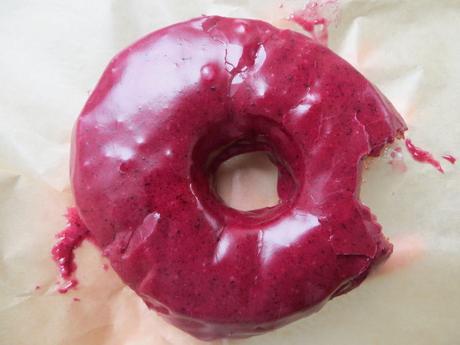 ____________________________________________________________________
What are your favorite places to eat in Portland? Let me know!