Sorry that I have not been blogging diligently. Need to keep myself motivated to blog often and share baking recipes, tips and nice dining places to my readers.Time to stay focus and positive! Been busy for the past weekends attending cake decorating classes, baking different types of breads using the Panasonic Bread Maker and spending time with families and close friends over nice meals. If you have been following YummyFoodBook instagram, you can see photos of baked breads, home cook pork sausage + broccoli risotto rice (by frog) and piped royal icing flowers that I have learnt at the cake decorating classes. Yesh, it is all about food!
To me, it is important to do things that you love and passionate in. I can't wait to attend Wilton cake decorating using Gum paste and fondant in coming May. Got to keep on practicing on my cake decorating skills to perfect it. It is never too late to start learning new skills and it is something that you can keep with you for life.
Not only to busy with stuffs that you are passionate in, it is important to maintain a healthy and fit lifestyle. I have been doing yoga and running (target at least once a week) to de stress and hopefully to improve my immune system. Exercise makes me feel happier too.
Well enough said, time to write up and edit pictures for my upcoming blog post.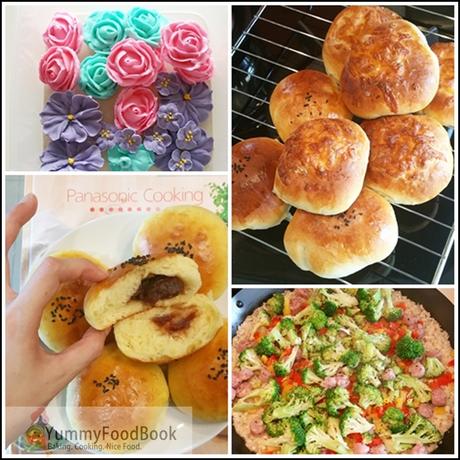 Stay tune for my blog post on bread recipes, jam recipes and nice makan places!
Have a great week everyone!