This video is proof of how my mind works! lol! I see something and start thinking of one thing, then another, then another. Somehow I end up right back where I started but with a twist to the original concept. O.o

I fell in love with Katy Perry's

Mint Green

Gucci dress at this year's Grammy Awards!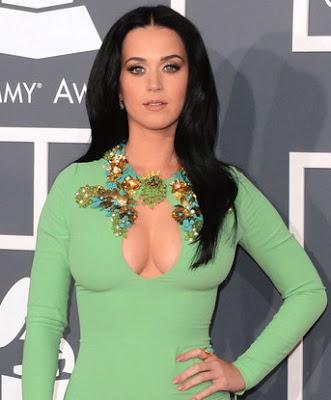 That particular shade of green always reminds me of the 60's & 70's. When Katy Perry herself said her look was inspired by Priscilla Presley I got even more ideas! I remembered I have this really pretty Mint eye shadow by Stila called Cha Cha  & another shade similar by Make Up For Ever (106) THEN.....I remembered Kevyn Aucoin's book Face Forward.  In it he had given Supermodel, Christy Turlington a makeover to resemble actress/model Marissa Berinson.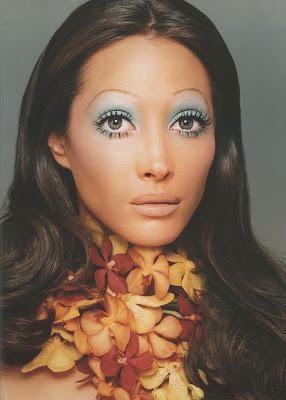 I wanted to do a modern take on it without compromising the original look. Clearly, the pencil thin eyebrows & type of lashes used had a LOT to do with the finished look.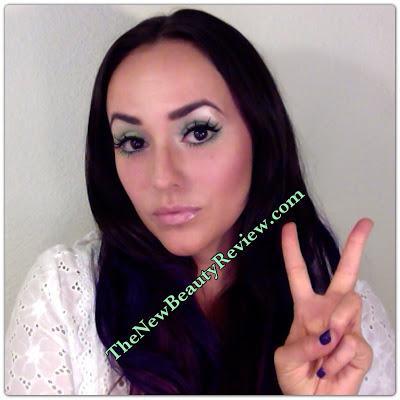 To keep it more modern I made my brows thinner but didn't get rid of them completely. I also applied a lot of mascara to the bottom lashes but didn't separate them as they were in the original picture. I showed you (in my video) how you can also skip the faux lashes all together and keep the look simple & focused on the color. I suggested swapping out the green for a pastel pink, blue or lavender! 
Either way I thought this was fun to do!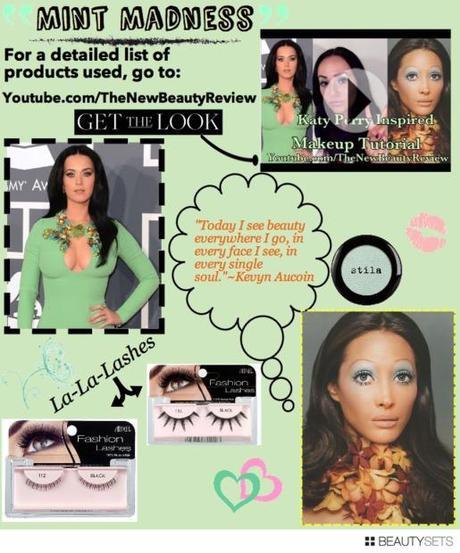 Katy Perry Inspired Makeup-Mint Green
PRODUCTS USED:
*FACE* Laura Mercier-Oil-Free Tinted Moisturizer (Sand) Givenchy-Mister Light Corrective Pen (Biscuit) Kevyn Aucoin-The Ethereal Pressed Powder (EP03) Kevyn Aucoin-The Ethereal Pressed Powder (EP09) Kevyn Aucoin-The Pure Powder Glow (Shadore) Make Up For Ever-Powder Blush (090)
*EYES* bh Cosmetics-Eye/Lip Primer M.A.C-Fluidline (Delphic) Motives-Luxe Creme Shadow (Gold Dust) Stila-E/S (Cha Cha) Make Up For Ever-E/S (106) Prestige-E/S (Cloud) Kevyn Aucoin-E/S (Whisper) MUD-Cake liner (Black) Prescriptives-Gel liner (Licorice) Kevyn Aucoin-Eye pencil (Basic White) No name-Taupe eyebrow pencil Benefit-They're Real Mascara (Black) Ardell-Natural lashes (134) Ardell-Lower lashes (112) DUO-Lash adhesive (Clear)
*LIPS* bh Eye/Lip Primer M.A.C.-Lip liner (Stripdown) Lancome-Le Rouge Absolu lipstick (Femme Captive) M.A.C-Lipglass (Snob)
Let me know what you think and if you'd wear something like this!
Keep it Prettie! *Stephanie*