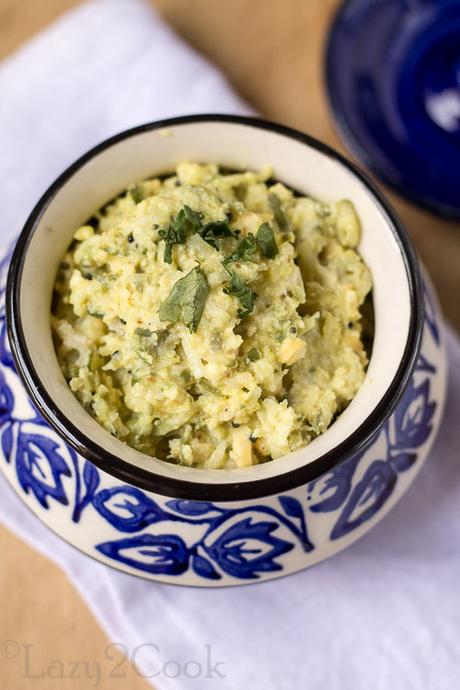 Summer comes with not only ripe, yellow and sweet Mangoes, but with yummy Raw Green mangoes also. Kairichi dal is one of the Raw Mango salad recipe, it is summer special recipe and found lot of variations throughout Maharashtra . It is also said as Vatli dal or kairichi dal or Amba Dal.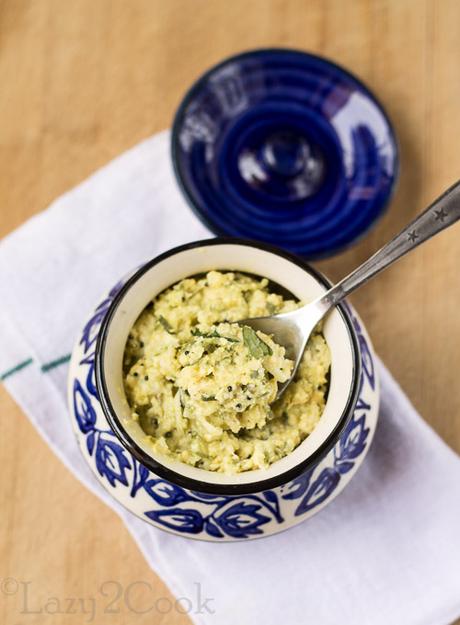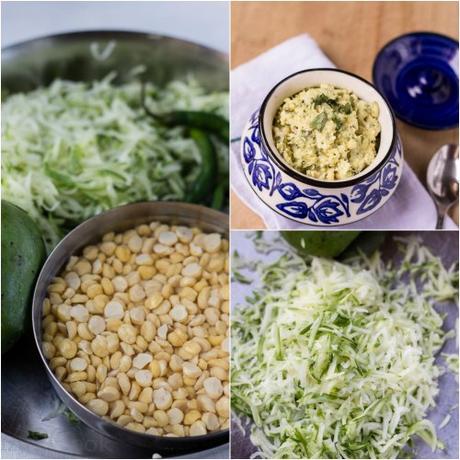 In month of Chaitra, a month from Marathi calendar, Kairichi Dal and Kairich Panha is very standard menu for any women's gathering like Haldi-Kunku. It gives nice sour taste of Raw Mango. Great tasting Maharashtrian salad made from green mango and chana dal. This can be served as chutney in lunch or dinner. We could also try as spread for sandwich or tortilla chips.

1 cup chana dal
1-2 green chili
1 tbsp grated ginger
1 medium raw mango(grated)
1 tsp. sugar
2 tbsp oil
1 tsp. mustard seeds
1 / 2 tsp. hing
1 tsp. turmeric powder
1 dry red chili
salt ,as per taste
Coriander leaves ,for garnishing

1.Soak Chana Dal for 4-5 hours and transfer it to a strainer and leave it for 10-15 minutes so that all the water is completely drained. Blend this dal through mixer till coarse consistency.(It should not be very soft and smooth.)Transfer it to a bowl.
2.Add salt, ginger & green chilies and grind it to a very coarse consistency. Mix it with chana dal mixture.
3.Add grated raw mango and pinch of sugar to this, and mix well.
4.Make the Tadka in a small pan. Heat the oil and add the mustard seeds. When they sizzle , turn off the gas. Then add the Hing, Haldi and red chili.
5.Then pour it over the Chana Dal mix . Garnish with coriander leaves.

Kairchi Dal can be served as chutney or salad. Kairi Panhe is great drink to accompany Kairichi Dal.