I actually don't really get why I haven't done proper individual reviews for K-palette items because I use them to every liquid pen's death, both for eyes and brows.  It just occurred to me that I've repeatedly thrown the 1Day Tattoo brow and liquid  eyeliners into a handful of favorites and what's-in-my-travel-bag posts but there hasn't been a day when I've given them the individual spotlight…I was too busy well…using them LOL.  Well, today is still not the day (even though I've been sent the new formula) only because a K-Palette newborn is still grabbing my attention.  Say hello to the 1Day Tattoo Automatic Pencil Eyeliners, now available for Php795 at Beauty Bar!  Hats off to you guys these nibs say.  I got so excited when these arrived that I opened them and swatched them immediately the evening I got them, but I did shoot the stuff for this post just this morning.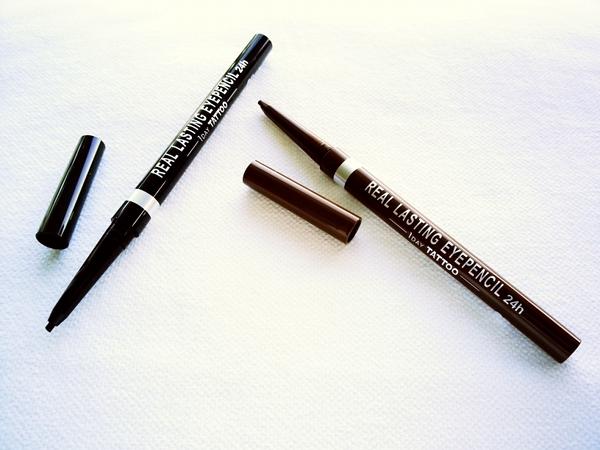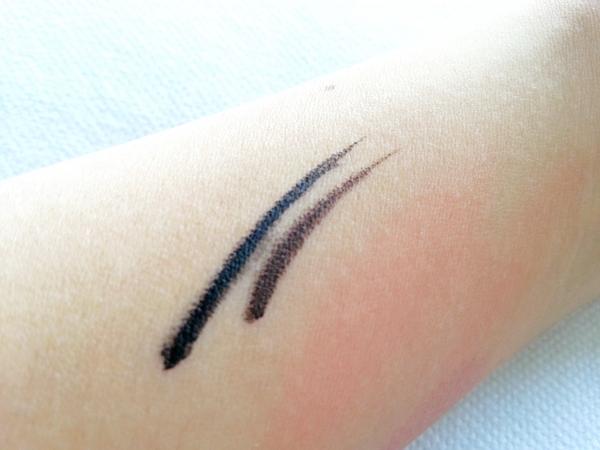 What's lovely about these pencils are 1 they are automatic so no sharpening required, and the small nibs ensure no matter how far down you go you can always still draw nearly sharp flicks, 2 They go on smoothly dark, not drag-gy like some cheaper longwearing eyeliners, and 3 They set waterproof but give you a window of about 15 seconds to smudge them if you like before they set!  They're also way more easy to smudge in the first few seconds than the standard gel pencil liners most of which give yucky blend quality, not these, though.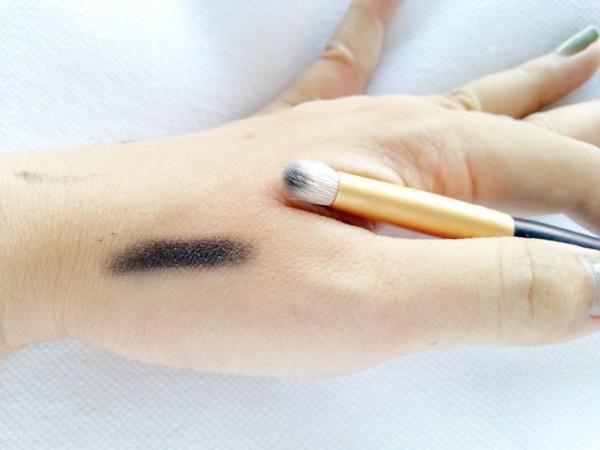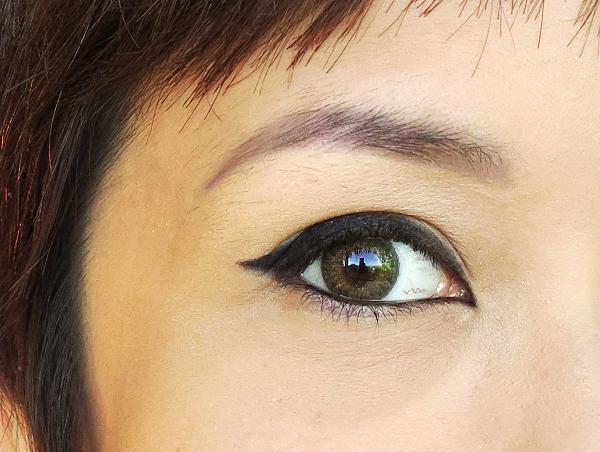 What I like about working with supreme makeup pencil products like these is they're more forgiving for the less skilled lining hand, maybe for some of you who hate working with liquid liner.   This makes it especially easy when doing seemingly impossible flicks on hooded eyes like mine.  Read more for extra photos, details, and the professional video tutorial I referred to online in order to achieve this feline cat look.
The longevity of these pencils is also pretty good. Well, I tested these these swatches on my arm…overnight in bed. I've also washed my hands, taken a shower again, and soaped these while in the shower. This is what remains from yesterday after all that. I conclude you need an oil based cleanser or true makeup remover to be rid of it.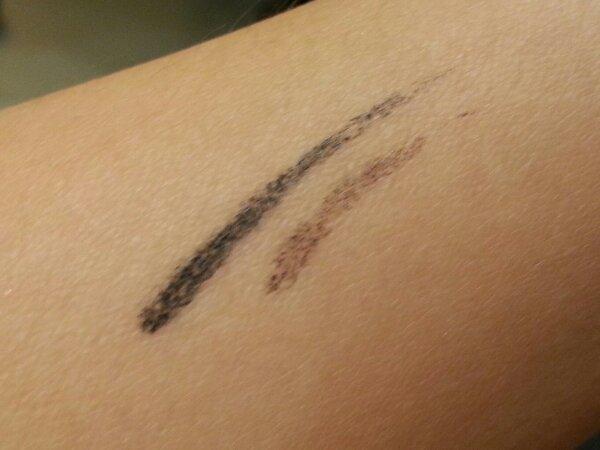 I was inspired to do a Feline Cat Flick eye with these automatic pencils the way the great MUA Charlotte Tilbury does her signature eye look. That lady makeup artist is Wonderwoman with the use of cosmetic pencils, for me she's the best with them.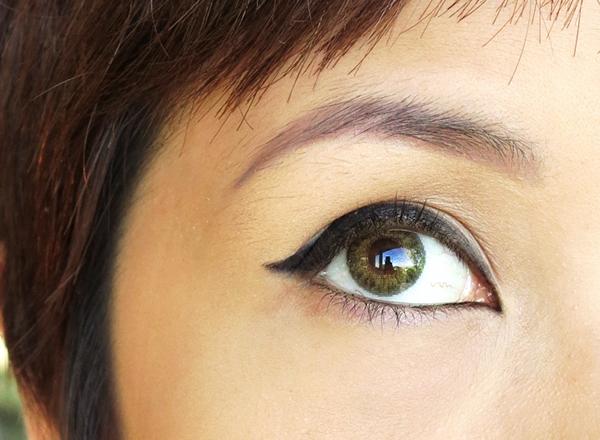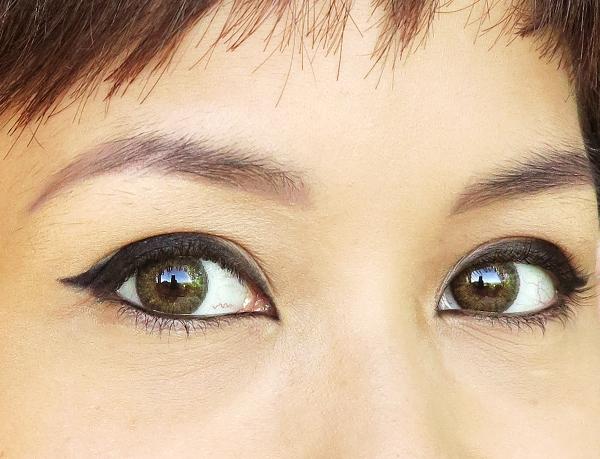 With pencils you also get also a softer, visually velvety stroke that amps the sophistication of  any eye look instantly, it's not as papercut harsh as liquid liner can tend to be sometimes.  These K-Palette 1Day Tattoo Automatic Eyeliner pencils are available at Beauty Bar for Php795! Check out the reference video by Charlotte Tilbury I followed to do this eye look at the bottom of this post.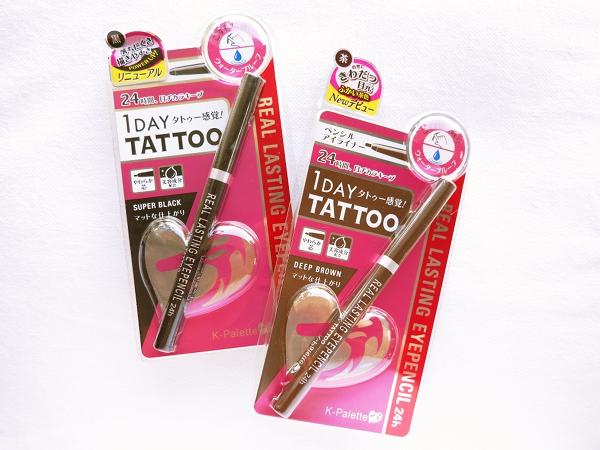 The video below is where Charlotte Tilbury shares how to do her Feline Cat Flick, this is the video I used as a reference when I did my eyes here.  Charlotte is not using a K-Palette pencil but the technique she uses (even on herself) is immediately applicable with this wonderful Japanese product.  After watching this check out her channel for more videos.  I am an official fangirl of Lisa Eldridge and Charlotte Tilbury who happen to be "industry batchmates" following the legendary batch of celebrity makeup artists like Mary Greenwell (their mentor), Francois Nars, Laura Mercier, Kevyn Aucoin…and more.  Watch this embedded video.