This past Sunday was Toronto's first Vegan Pop Up Shop and it was fantastic!
Lots of local vegan businesses and organizations came out to peddle their wares. Not only was money raised to go towards Cedar Row Farm Sanctuary, but you could also drop off donations to Red Door Shelter's foodbank or pet stuff for All Creatures Rescue. Everyone wins!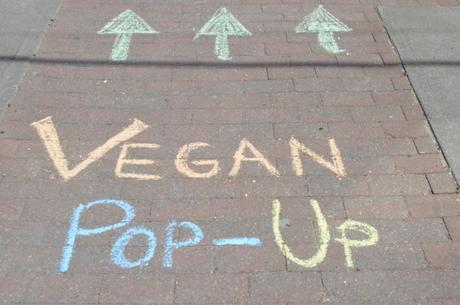 Loved the chalk signs leading us into Bento Miso, where the Vegan Pop Up Shop was being held.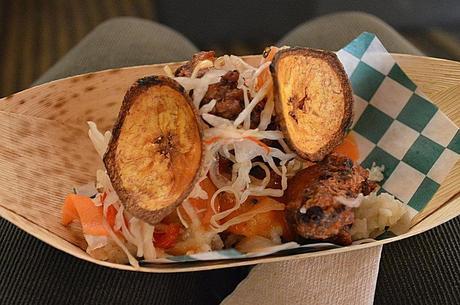 I decided to start my vegan culinary adventure with the Haitian Acaras from Urban Acorn. So yummy. I'll have to get out to one of their supper clubs. They have one more, then are taking a break to focus on catering while working on their new space. Can't wait to see it.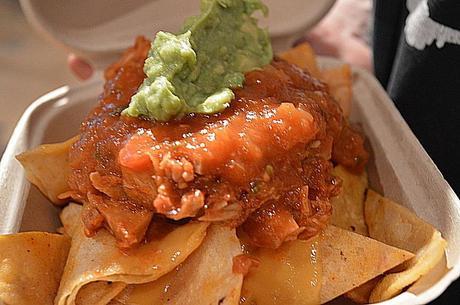 Next up, Jackfruit Nachos from
Hot Beans
. I generally stick with a burrito when I go to their shop, but I really think I might have to order the nachos there now, switch it up a bit.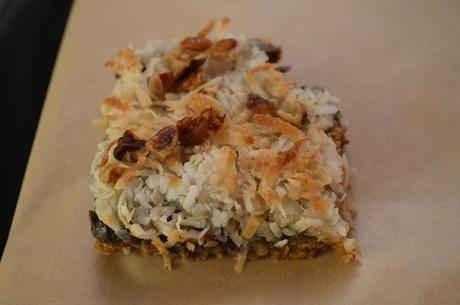 On to dessert! The Magic Square from ApieCalypse Now Bakery was divine, as always.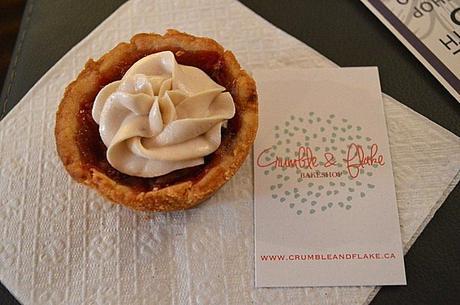 I didn't get to try Crumble & Flake's Strawberry Rhubarb Tartlet at the Vegan Bake Off, but now I had my chance and it was so good! Loved the creamy topping. Plus I'm a sucker for anything rhubarb (unlike SOME people).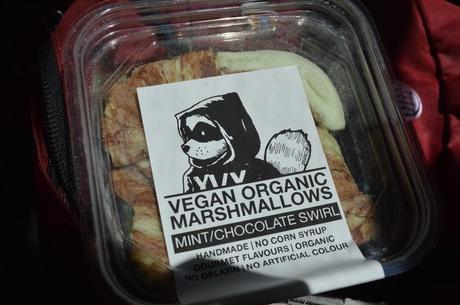 We were going to save the Mint/Chocolate Swirl marshmallows, but they didn't last long. Oh well. We also got the plain vanilla ones, and I finished them for breakfast this morning.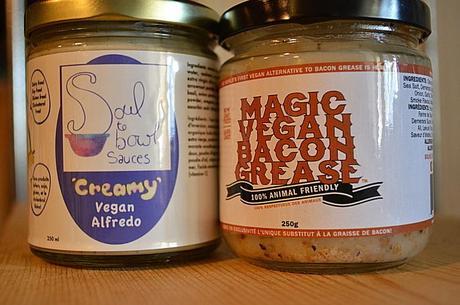 My other purchases from the Pop Up were alfredo sauce from Soul to Bowl Sauces and Magic Vegan Bacon Grease. We had the alfredo over pasta with Gardein chicken and spinach and it was lovely. I haven't cracked open the grease yet. I'm thinking of making savoury scones with it. Yum!
C and I had such a great time at the Pop Up Shop. We unfortunately had to leave before Culture City Tempeh got their table set up, but maybe they'll be at another one. I heard the next Vegan Pop Up Shop will likely be in August. I'm looking forward to it.
~Laura