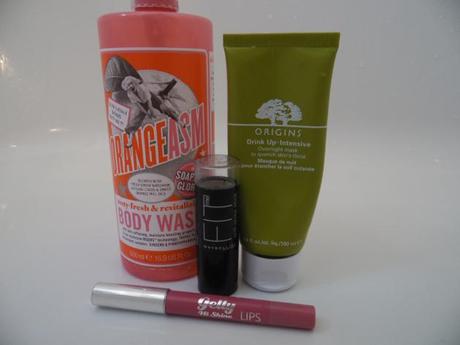 Hey There,
Normally I am complaining that the year is going to fast when it comes to this monthly post, but as we are entering August, (My Birthday month) which is full of lots of fun things for me to be getting up to, I'm not so sad to be saying goodbye to July.
This month I have rediscovered my love for Origins Drink Up over night mask, I started using it before holiday, to give my skin that extra boost, and then of course it needed some serious rehydration after a week in 40 degree sunshine. So this little beauty has been making its way on to my nightly skincare routine twice a week.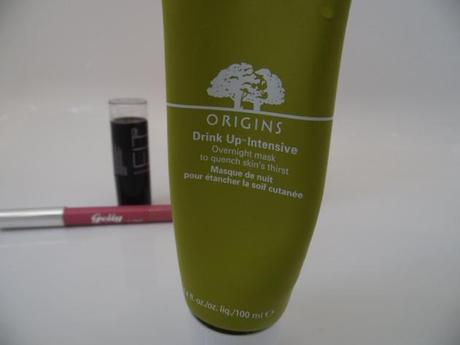 My lipstick haul post has me talking about my new Barry M Gelly Hi Shine lips pencil, which I can really not put down. It has a permanent position in my bag at the moment, its wear-ability is sooo good, and a gorgeous shade of pink, which I just love for these summer months.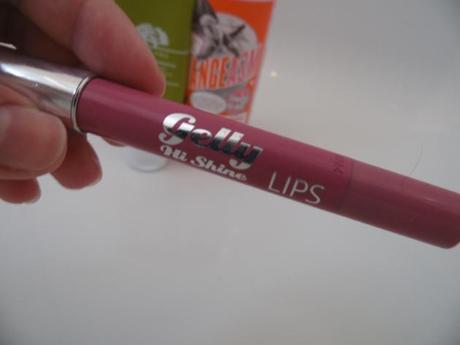 Now I feel Soap & Glory's Orangeasm needs its own dedicated post, it smells that amazing, but I could not, not include it in my monthly favourites. SO this is a new scent for Soap & Glory, and it just absolutely smells divine. When it comes to a shower gel, body wash all I want is for it to smell nice, keep me clean, and smelling good. I don't ask for much. But this one includes hydrating and antioxidant ingredients, including triple tea, Soap & Glorys MSUDs technology (Whatever that is), Ginseng and Pinkpepperberry. I'll be honest with you, this is the second bottle the households got through, and it will be repurchased. This zesty scent is just incredible, like most of the Soap & Glory range, I would love to try out the body cream along side it. Maybe a bit too zesty though.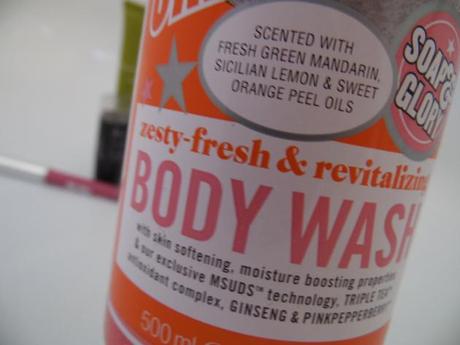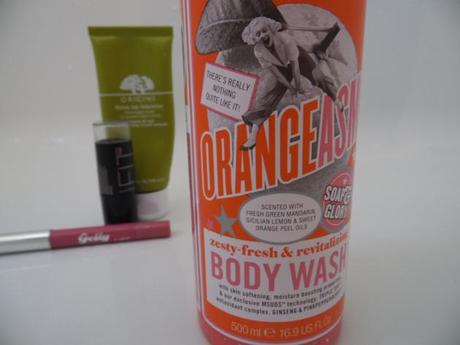 Finally I have my Maybelline Fit Me Anti-Shine Stick foundation. We all know I'm not a genius when it comes to foundations, but this goes to the top of my list when it comes down to the 3 or 4 I have tried. I brought it to wear when I'm all fake tanned up, so being a shade or two darker, I have only been reaping its benefits this month, with my more bronzed skin tone, courtesy of Rhodes…Don't worry this will definitely be getting its own review shortly on the blog.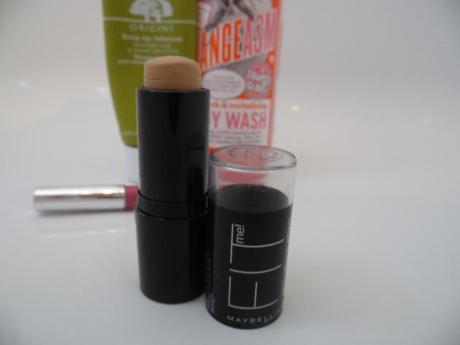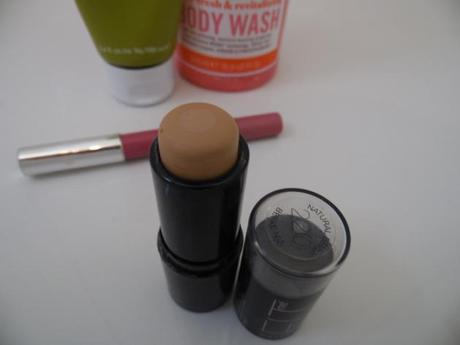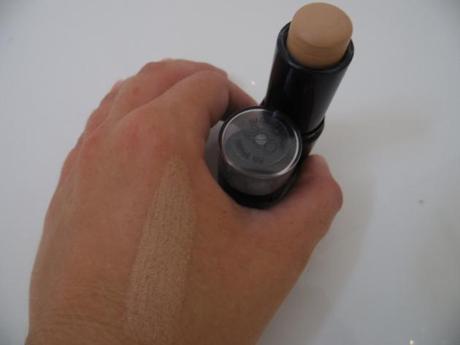 What products have you been loving this month?
Lots of love,
KBxx