hey everyone,
i thought i would share with you one of my loves this month, i forgot to add it to my october favourites, i dont know why, i love this perfume, it is called joop thrill for woman.
I got this as a present from the place i work, they said it was a thank you but i think its because they didn't want to throw all the perfume away, because all department stores throw away millions of products a year, which have not been used, there just either discontinued or they dont want to stock anymore, so it all gets categorized and thrown away, i know, its really sad =[
so i got 2 full sized perfumes and some extra little goodies, im so happy i got them, and feel so privileged  i have the best job in the world, and when it is permanent i will tell you all what it is, but for now, its only temporary so i dont want to jinx it, you understand right?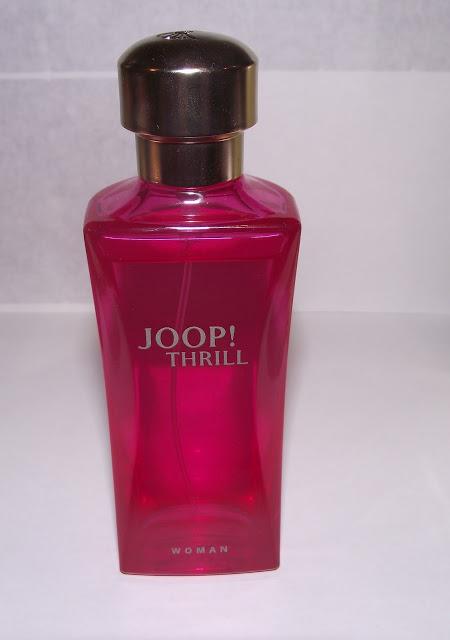 so anyway, back to my blog post, haha, this perfume is called joop! thrill, now i dont know if it is actually been discontinued, i couldn't find it in our store, and online it says its sold out, so i hope not =[
It has an amazing smell, it smells so citrusy and abit floral aswell, and the smell lasts for ages, i love spraying it on myself, this is what i found on a website "

There is something animalistic to Alexandra Kosinski's latest interpretation of the thrill of femininity. Fresh dew and luscious peach in the top note, luminous Lily and enchanting mimosa at its heart and a spellbindingly sexy dry down of sensual tonka bean and velvety sandalwood. A sexy trap...to thrill him

"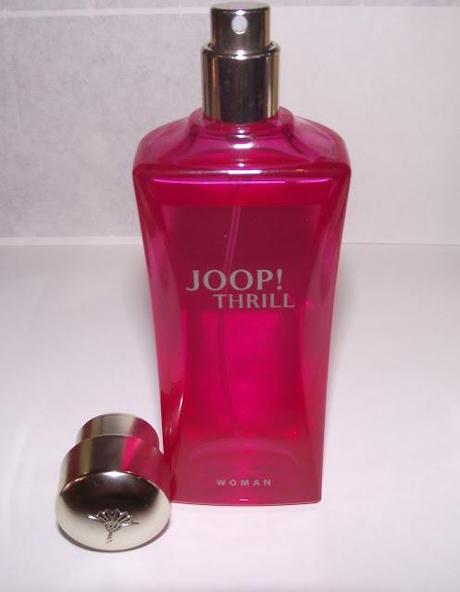 sounds lovely, except for the sexy bit =/ i spouse thats how they draw people in. i wouldnt say its a sexy smell, but just really powerful fresh fragrance, that lasts all day,
im so hopping its not discounted because i want to buy like 3 bottles of this, i think im 3/4 the way through it already, i just spray it randomly when i see it, i love it!

have you ever tried any joop products?? what do you think of them?
x