Just a quick update for you today to let you know that the price for the Get Ahead Club is going up on April 1st (and no this isn't a April Fool's day joke:)  There are now so many expert interviews and ebooks in the club with new content being added every week that the price needs to reflect all that good stuff!  So this is the last opportunity to become an inaugural member for $10/month.  Yes! I know you don't want to miss this! Here is the link to join us right now.
Instead of me telling you all about the club, I thought it would be better for you to get it straight from a current member. That is why I was so happy when current Get Ahead Club member, Sara Wells, offered to write a guest post this week about her experiences in the club. You can read her post here.
My favorite quote from her guest post is this:
"Managers and mentors have helped me along the way and given me a boost that they weren't obligated to give.  Lessons learned from wise women tend to stick, and I think that's what makes the "Get Ahead Club" work." – Sara Wells
Upcoming Interviews
Our upcoming interviews are going to ROCK!  I have been hearing that members are already super excited for these upcoming interviews! Check out who is joining us next month!!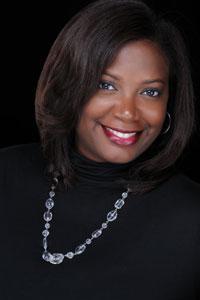 Monday, April 8th, "Lessons From the Frugalista: How to Take Charge Of Your Career Without Breaking The Bank" with Anna Runyan and author of The Frugalista Files, Natalie McNeal.

Monday, April 23rd, "Who Says It's a Man's World – How to Navigate the Rocky Path From Cubicle to Executive" with Anna Runyan and author of The Girl's Guide to Corporate Domination, Emily Bennington
I really hope I get to help you reach your dreams and goals this month! Honestly, can you afford NOT to invest in yourself to make this your best year ever?  I promise you that you will not be disappointed if you step up and invest in yourself and your future success today.  Click here to join us before the price increases on April 1st at 11pm PST.
Here is what current members are saying about the club:
"I am really enjoying the Get Ahead Club. The interviews are great! They are so informative and motivational. I am so glad that I decided to kick start my career in 2013 and join the club. I am really looking forward to the interview tomorrow. Thanks for organizing the Get Ahead Club. It is exactly what I need to help me find the right job and career for me."
"Thank you so much for starting the Get Ahead Club.  You are providing a service that was really hard to find previously. I am looking forward to continuing to build relationships with the other classy career girls that I "meet" through the club."
Click here to join us before the price increases on April 1st at 11pm PST.