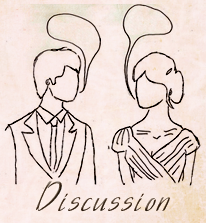 As you may not know, I love Jodi to death and her book, 
Incarnate
 was the very first ARC I received from a publisher and is still one of my favorite reads. Jodi is an amazing author and person and I'm so happy she agreed to write up a post about authors working with bloggers. In my opinion, Jodi is one of the most successful authors when it comes to working with bloggers and her willingness to do interviews, guest posts, blog tours, and all sorts of things is an amazing attribute. So, everyone welcome Jodi to the blog today!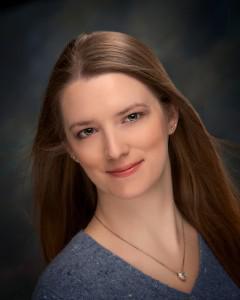 Jodi Meadows lives and writes in the Shenandoah Valley, Virginia, with her husband, a Kippy*, and an alarming number of ferrets. She is a confessed book addict, and has wanted to be a writer ever since she decided against becoming an astronaut.
*A Kippy is a cat.
PART ONE: A few people with blogs.
By the time I got an offer on the INCARNATE trilogy, I thought I had a pretty good handle on the way publishing worked. I'd been writing for seven years, was on my second agent, and I'd even read slush for an agent to help educate myself about the business.
And then a friend told me about book bloggers.
While I was intrigued and pleased by the notion of people blogging about what they read, I admit, I dismissed it. I didn't understand how a few people with blogs could do very much.
Two years later, I want to thwap past-me on the forehead.
Pay attention.
That's what I'd tell myself.
Not much happened that first year. I kept my head down and wrote books, but then something magical happened: I got a cover for INCARNATE and I discovered the power of book bloggers.
The cover spread from blog to blog to blog. INCARNATE appeared on thousands more "to read" shelves on Goodreads. Zillions of new Twitter followers told me how excited they were to read the book. I had more interview requests than I knew what to do with. Everywhere I looked, it seemed like people were talking about my book. Even my publisher heard the noise bloggers made, and decided to give INCARNATE a little extra nudge.
It was an exciting time, and I began to realize that while I'd been there, minding my own business before the cover came out, a few bloggers had started following me on Twitter and reading my blog, just waiting. When they cover appeared, they were ready. They made noise. They spread the word.
As INCARNATE's release neared, bloggers continued to be amazing advocates for my book by including it in memes like Waiting On Wednesday and Teaser Tuesday. They passed around their ARCs on tours and did the most important thing anyone can do for a book they love:*
they talked about it.
When I asked bloggers if they'd be willing to help me with a ridiculous scavenger-hunt-like thing to celebrate the release of INCARNATE, dozens raised their hands. Ideas, enthusiasm, and determination to the best job possible: that's what I got from them. The event was such a success that I've already been getting questions about whether we'll be doing the same thing for ASUNDER's release in seven months.
What can a few people with blogs do?
A lot.
*Well, that and buying a copy or ten.
PART TWO: Dealing with the drama.
Let's face it: the YA book world is dramatic. It seems like there's always some scandal happening. Bloggers vs. authors. Yankees vs. Red Sox. Crochet vs. knitting. But we all love
yarn
baseball
books, so why can't we get along?
I truly believe that 95% of bloggers and authors just want to talk about books in a drama-free world, but just like with any group of passionate people, drama happens. So what's an author to do when they approach bloggers for assistant?
Treat them like people. In fact, treat them like people who are doing lots of work to promote books . . .
in their spare time
. And
for free
.
While, yes, there are bloggers who are in it for the ARCs and never do the work that comes along with that privilege, there are authors who are in it for the prestige, too. Not all authors are like someone who hops into YA to make a quick buck.
Most
authors become authors because they love storytelling. They love books. The same goes for bloggers; they shouldn't be judged by the actions of a few.
Book bloggers can do a lot for an author, but it takes respect and hard work from both sides to make it work.
*****

I'd like to thank Jodi for taking her time to write up this post and share her opinions, especially in such a sensitive time for us all. I love and appreciate her and I think she's done an amazing job reaching out to bloggers and doing her best to work with us.
Bloggers, what's been your experience working with authors? If you're an author, how do reach out to bloggers? What are your opinions about bloggers in general?