There is nothing that brightens up and makes your eyes sexier than lash extensions.  I just learned about this promotion from JINNYlash about 10 minutes ago and had to blog about it to share it with you all.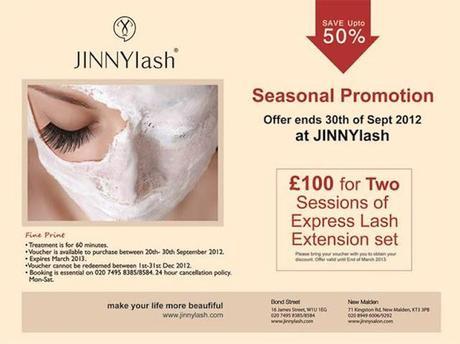 http://www.shop.jinnyrocks.com/index.php/gift-vouchers/special-voucher.html
 Act fast as I heard that appointments are very limited now!  Booking: 020 7495 8385/8584 For locations, click here
I can't wait to get mine done!