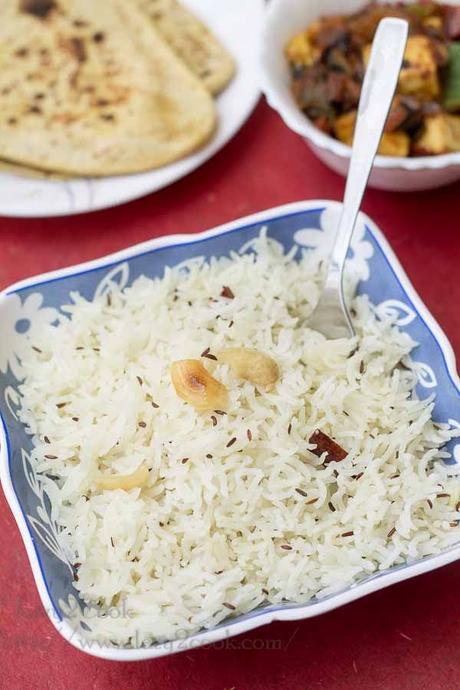 My favorite, is Simple Jeera Rice. Whenever I want to make a special day, instead of pulao or Biryanis, I prefer Jeera rice. Its reason is I love cinnamon and Jeera flavor with simple steamed rice. As there are no other spices and masala, these two flavors come up very strongly. I use Shah Jeera , because using shah-Jeera in this recipe adds a lovely flavor and fragrance to the rice.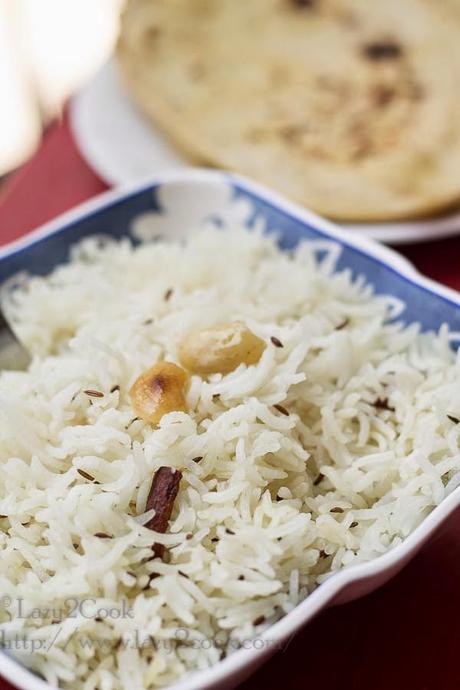 It is one of the simplest, easiest yet most ordered rice dish in an Indian restaurant. This is very versatile rice preparation which can be eaten as an accompaniment with almost any dal or vegetable. Or simply you can have this one with Curd and pickle too.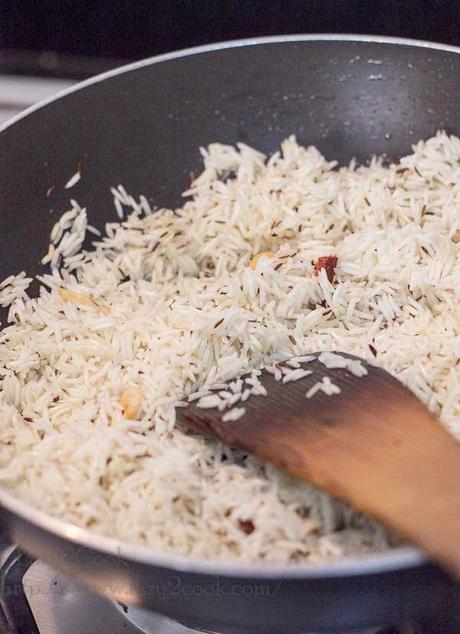 I avoid using pressure cooker for this Rice, as I want each grain of Basmati should be separate. Sometimes, in pressure cooker, they stick to each other and may overcook. In pan while cooking rice, we can check if it is properly cooked or not.
oil for deep-frying
2 tbsp ghee/butter
2 tbsp caraway seeds (shahjeera)
2 medium sticks of Cinnamon
1 1/2 cups long grained rice (basmati)
salt to taste
1..Clean, wash and soak the Basmati Rice for 10 minutes. Drain and keep aside.
2.Put 2½ cups of water to boil.
3.Heat the ghee in a broad pan and add the caraway seeds and cinnamon sticks.
4.When the seeds crackle, add the rice and sauté for 5 minutes till it turns little pink in
color.
5.Add the hot water and simmer for 5 minutes.
6.Add the salt and cover with a lid. Cook till the rice is done.
7.Serve hot with any dal, curry or any paneer dish.