I love Japanese cosmetics and have recently placed an order on the beautiful Nicola's online store

apopofkawaii

. It's a terrific shop filled with lots of little gems only available in Asia. My order arrived really quickly - within a week if i'm not mistaken, which is amazing seeing as it's sourced in and shipped from Japan.
Here's my order all neatly packaged together: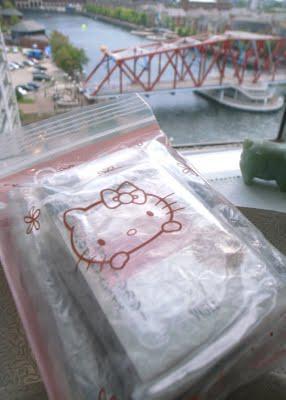 I bought 4 products:
Visee Mineral Cheeks Baby Finish RD-2Shiseido Integrate Blush PK210
Lavshuca Melting Eyes BE-1
Integrate Eyebrow Pencil GY941
I first set eyes on the

Visee Mineral Cheeks Baby Finish

at

Worship at the House of Blues

, a beautifully written blog with the most gorgeous pictures. The blush looked so gorgeous, and after some deliberating, I decided to make a purchase.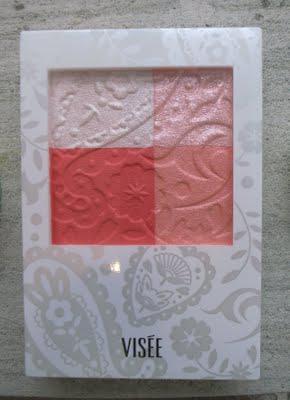 The blush is so pretty, I spent many lost moments admiring it.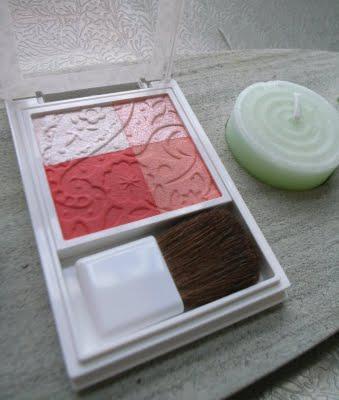 More pictures of the lovely blush: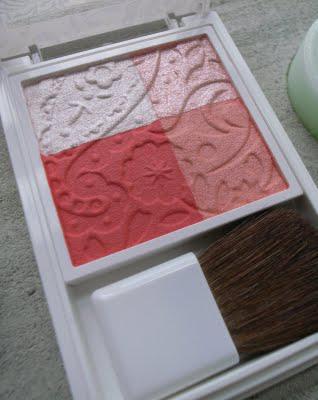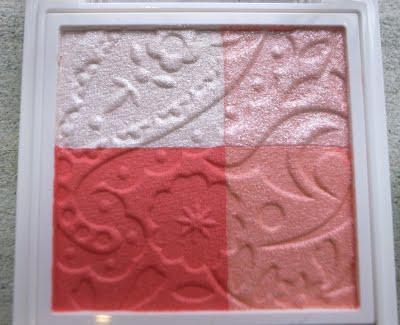 Swatches of each of the 4 shades, and a swatch of the 4 shades blended together (on the extreme right). Blended together, this blush is a bright peachy-pink shimmery shade.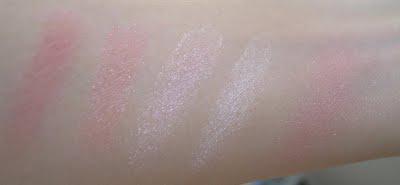 The blush on my cheeks, all 4 shades blended: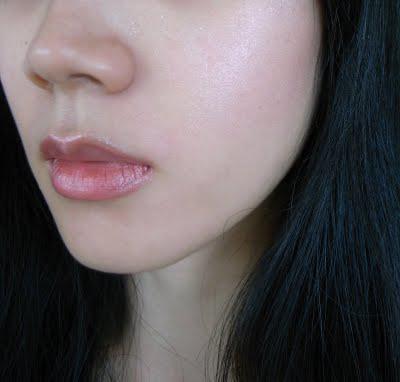 The blush on my cheeks came across quite shimmery, which I'm not used to. I think the next time I use it, I'll avoid the shimmery white shade.
My favourite makeup item is blush, and I couldn't resist trying the

Shiseido Integrate Blush in PK210

.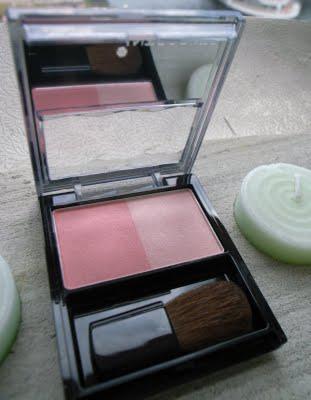 This blush is a cool toned baby pink.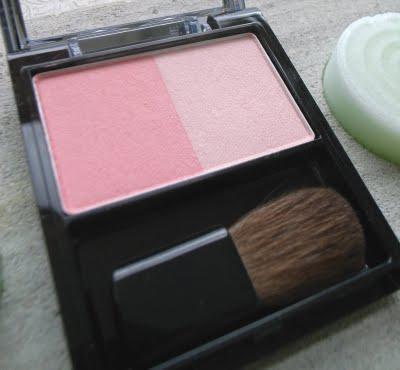 The blush on my cheek: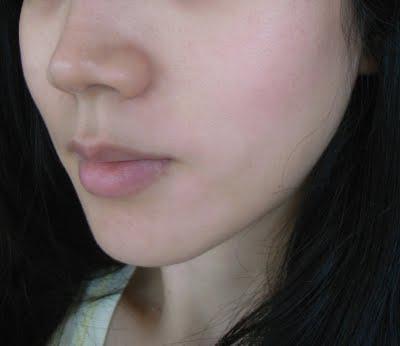 It gives a soft, baby pink cheek. I can imagine this blush to be very popular in creating either cute 'Ulzzang' makeup or a sweet 'doll' look.
I also bought the

Lavshuca Melting Eyes in BE-1

. It has a funny name, but the I think the shades of in this eyeshadow palette are gorgeous.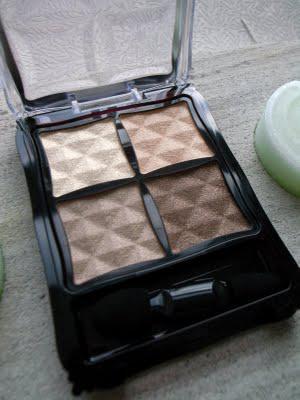 The shades are fairly shimmery. I find Japanese brands to have really beautiful shades of makeup, but some of their formulas tend to be a bit on the shimmery side.
Swatches of the 4 shades: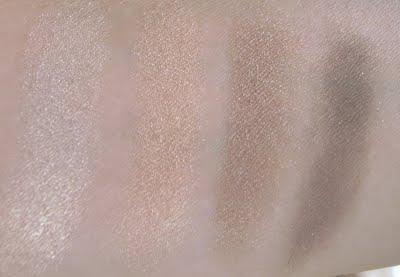 As I'm growing my fringe out, I need to start grooming my unruly brows. I bought

Integrate's Eyebrow Pencil GY941

. I've read great things about how easy to use and natural looking this eyebrow pencil is. GY941 is a dark grey with a hint of brown.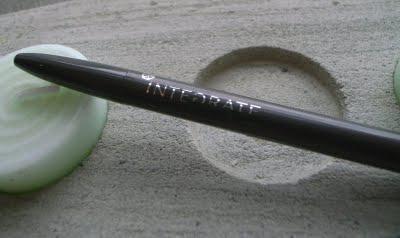 The shade is a perfect match for my eyebrows.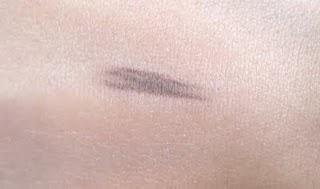 Nicola also added a packet Hello Kitty facial blotters. So cute!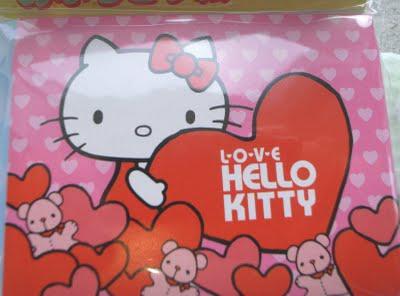 Before I forget, thanks to all of you who wished me good luck in my Citizenship test. Lucky for me, it was very straightforward and I passed!