Have you joined me on Instagram yet? As I mentioned in an earlier post, I share my daily outfits on Instagram and you'll also get to see posts on food, inspirational quotes, books I am reading and other snippets of my life. Here are my favorites from the month of January.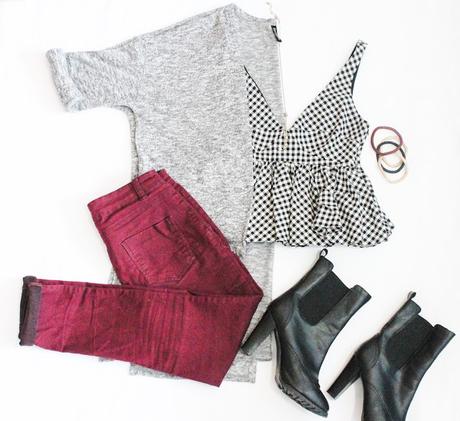 Zara Top (Similar), Jeans (Love this color for the cooler months), Cardigan (This has been my most worn layering piece, this year), Boots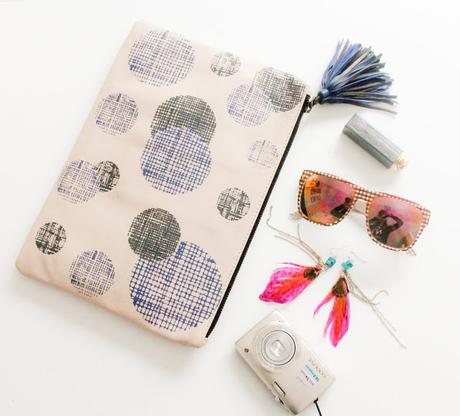 What's in your bag? My favorite accessories to brighten up any outfit - A Polka Dot Clutch, feather earrings in bright pink, Mirrored Sunglasses, Dior Addict and a Point and Shoot Camera from Nikon when I don't want to lug around the Canon Rebel.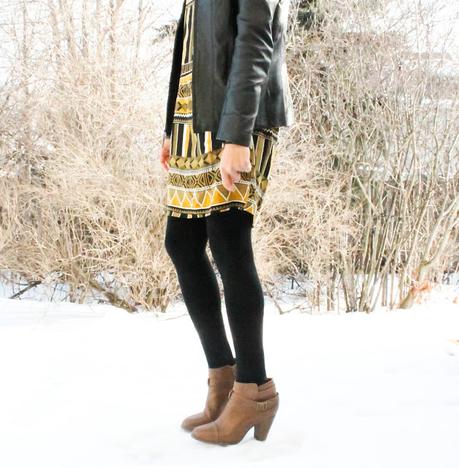 This dress was love at first sight. I saw this print in the winter catalog of H&M and wanted to get my hands on it and bought it during their Thanksgiving Sale. The print is in gold, olive and black and different from the prints I am used to buying. So far I have worn it with knee high boots and here I am wearing it with a leather jacket, pair of tights and ankle boots.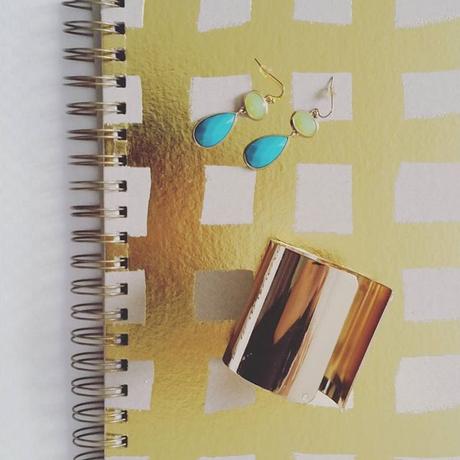 I love collecting printed stationery although I do most of my writing on the laptop, I like to make notes here and there and end up buying a few notebooks on every trip to Target. These books have been really helpful in jotting down my thoughts when I am feeling really creative or have to note down random poetic thoughts.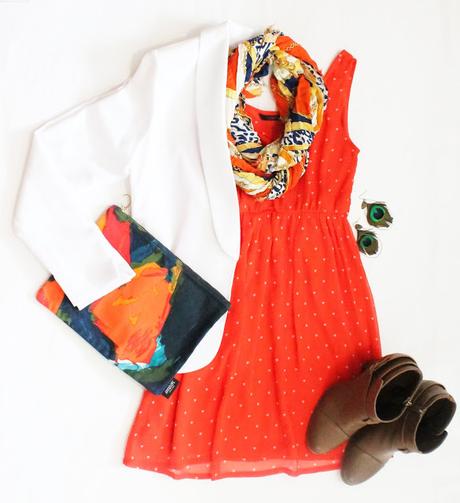 I have worn this dress every summer since I bought it in 2012. However, a few days ago I read a post on Refinery29 on How To Wear Your Non-Winter Clothes In The Cold, According To Celebs and decided to layer a summer dress with a blazer and scarf. The fact that it has been in the early 40's temperature wise also helped! Accessories in Blue undertones keeps the look upbeat.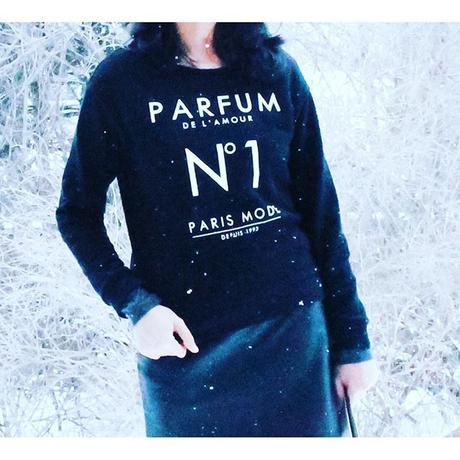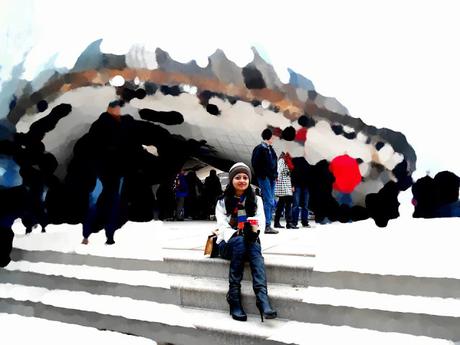 A flashback photo from Chicago bean when I was still able to wear stiletto boots and walk in them. Now I am busy running after my daughter on most occasions which is why these are reserved for date nights! But I guess that is what flashbacks are for. :)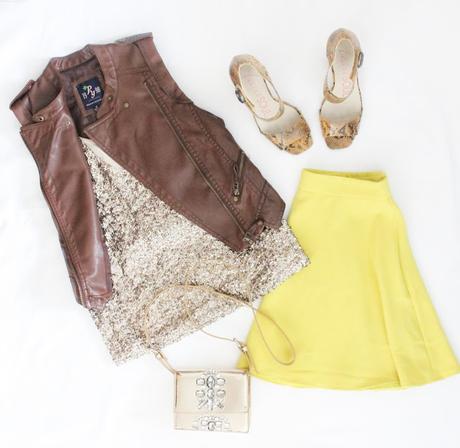 I love pairing up this gold sequin top with different layers and accessories. In this look, I paired it up with a leather vest and a yellow skater skirt with animal print sandals.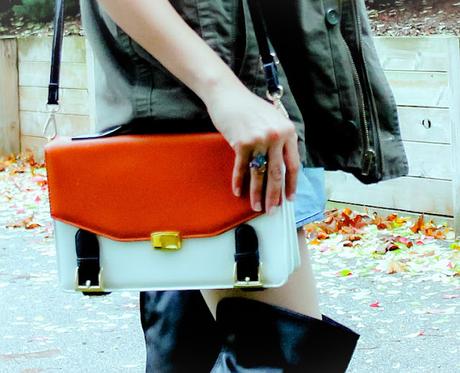 This look is a go-to look for warmer days during Fall and Winter. A Simple Tee worn under a utility jacket and paired with a denim skirt and knee high boots. Nothing beats Comfortable dressing!
Which of these looks is your favorite?