A Taste of Cuba...
Whenever I'm cooking for a larger group, I always find it easier and more sociable to cook a gigantic pot of something tasty, that sits on the stove for people to help themselves as and when they fancy.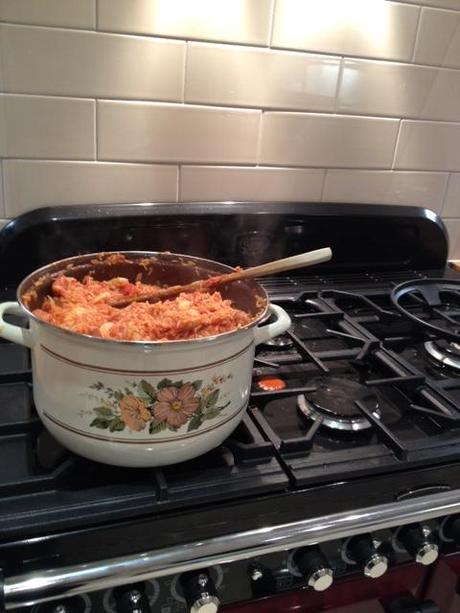 On this occasion, it was for the boyfriend and me, plus the 'rents, who were over from Spain for the week... so no need to impress with haute cuisine!
Reminiscing about childhood holidays in Cuba, where my family and I would sit on the beach by day, and tuck into a rich, spicy Jambalaya in the evening, got me in the mood to create an old family favorite. This spicy, rice dish originated in the Caribbean Islands. The Spanish culture mixed with the native foods and created what we know as Jambalaya - a mixture of meat, vegetables and seafood topped up with stock and plenty of rice. If you want to make this dish you'll need:
(serves around 8)
2 tbsp sunflower oil
450g skinless chicken breast, cubed
450g smoked pork (I used gammon steak)
900g long grain rice
20 odd prawns, raw
2 tins plum tomatoes
500g tomato puree
1 onion, finely chopped
1 red pepper, finely chopped
4 sticks of celery, finely chopped
4 cloves of garlic, finely chopped
3 1/2 pints (2 litres) chicken stock
2 tsp cayenne pepper
1/2 tsp dried thyme
1tsp dried oregano
2 bay leaves
If trawling to the supermarket doesn't appeal to you, buy these ingredients online
here
.
In a large pot, brown the chicken cubes in the sunflower oil, seasoning with salt and pepper. Brown on all sides - about 5 minutes. Set aside.
Do the same with the gammon or smoked pork, (no need for salt and pepper) The smell of the cooking bacon may warrant an early taste.... just make sure it's cooked through! Set aside with the chicken.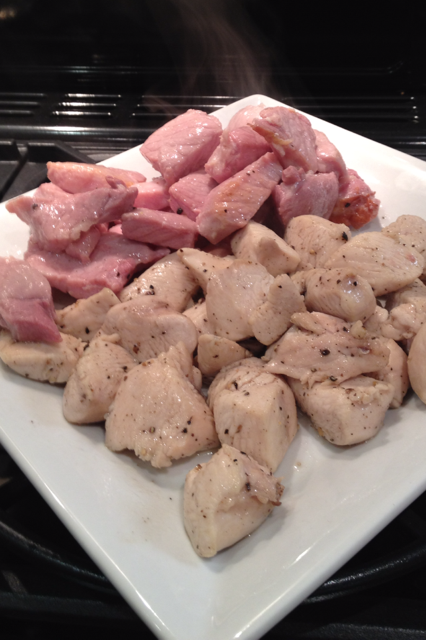 Add chopped onions, celery and red pepper to the oil left in the pot. Cook for 5 minutes until onion and celery turn transulcent.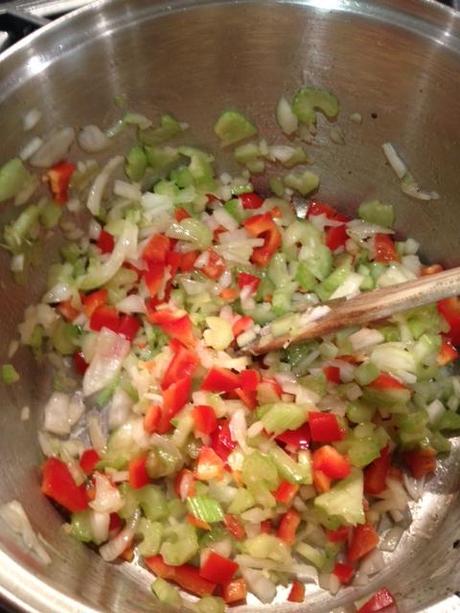 Add tomato puree, and stir for a few minutes. Then add the tins of plum tomatoes, the stock and scrape any tasty sticky bits on the side of the pan into the liquid, stirring until smooth.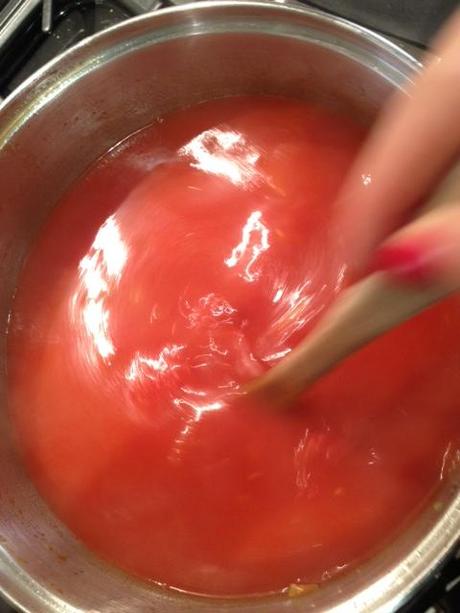 Add cayenne (2 tsp is pretty spicy, you may want to start with 1 and see how you go), a bit of pepper, oregano, thyme and bay leaves.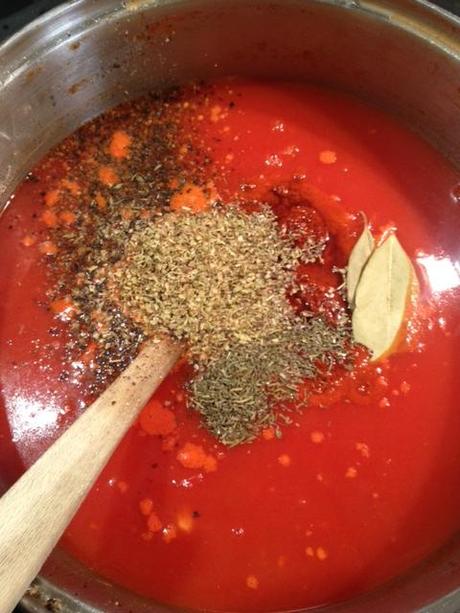 Return the chicken and pork and then add the rice. Stir, cover and cook with the lid on for about 20 minutes, checking occasionally to make sure the bottom isn't burning.
Once rice is tender and most liquid has been absorbed, add the prawns and cook it for another 10 minutes. When they're perfectly pink, grab some plates and forks, call in the crowds and enjoy!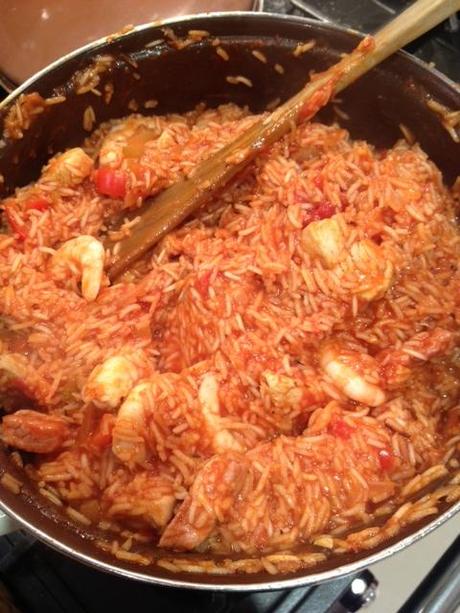 Store leftovers in the fridge for up to 3 days. This dish gets tastier by the day as flavours marinade.