Better Recipes is without a doubt one of my all time top favorite websites when it comes to 'cooking in the kitchen'. I love that they have the 'Daily Dish', which is a 'Dish Of The Day' type of deal, and then they have a variety of other dishes that you can browse from.
A dish in particular that caught my eye, was their 'Italian Stuffed Peppers'.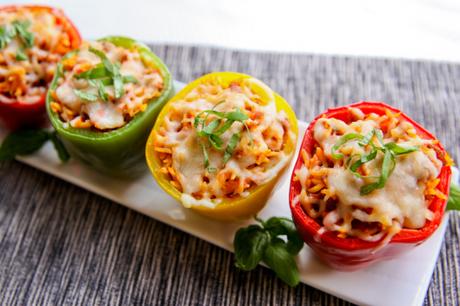 The last time I actually had a 'Stuffed Pepper', it was well…store bought, and it honestly didn't taste all that great. Just imagine a soggy pepper, so I was over the moon excited when I came across this recipe, and I wanted to share it with you guys as well.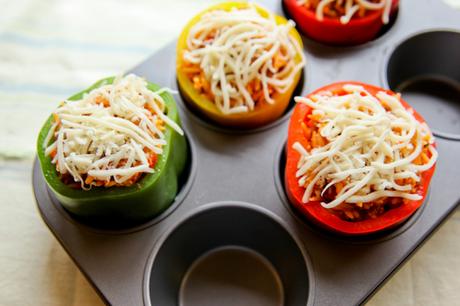 Here's What You Need:
4 large peppers (green, red, yellow or orange), tops cut off and cleaned out
1 lb hot Italian sausage, crumbled
1/2 cup chopped onion
2 garlic cloves, minced
1 can (14 oz) diced tomatoes
2 teaspoons Italian seasoning
1 cup cooked rice
salt & fresh ground pepper (to taste)
1 cup shredded mozzarella cheese
Fresh basil, for garnish
Here Are Your Directions:
1.  Saute sausage and onion until browned.  Add garlic and saute for 3 minutes.
2.  Stir in tomatoes and Italian seasoning, simmer for 5 minutes.  Stir in rice and season with salt and pepper, to taste.
3.  Stuff sausage and rice mixture into the hollowed out peppers.  Place inside muffin pan and sprinkle with mozzarella cheese.  Garnish with fresh basil, if desired.
4.  Bake at 350 degrees F. for 25-30 minutes, or until peppers are tender.
{Courtesy of Better Recipes: Italian Stuffed Peppers }