Hey guys! I'm finally home, showered, fed and hunkered down in my lazy boy recliner with the Bachelorette on my tv. I should be embarrassed to say it's exactly 8:04pm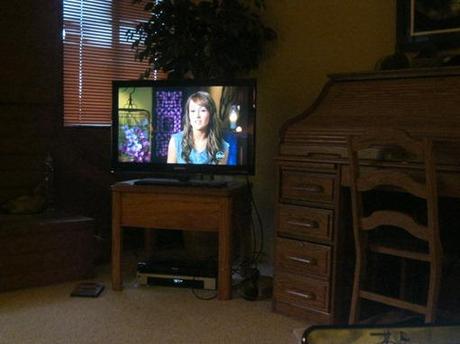 That's over twelve hours of working and fitness.
Fitness
Are you ready for the numbers?
14,676 steps and 734 calories burnt
I'm figuratively patting myself on the back right now. Along with my two jobs that include constant walking (coaching and camp counseling) I also ran with Dorothy for 40 minutes and we covered a little over two miles. I also did some upper body and core strength training.
I did biceps, triceps, shoulders, flies, curls, shoulder raises, crunches and side lifts.
Lunch
Before lunch I ate an Oatmeal To Go bar at around 10am. I'm busy running around camp all morning and my normal breakfasts don't keep me full 'til lunch.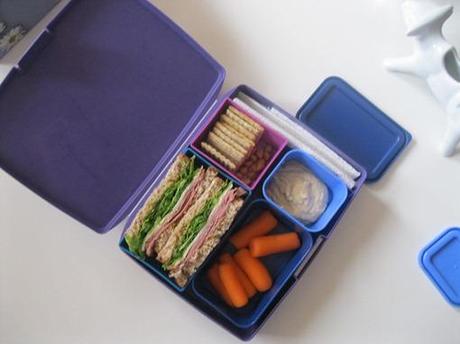 For lunch at camp we walk a few blocks away to a little park so I packed my Bento Box for easy transport.
I made a turkey pastrami sandwich on Ezekiel sprouted grain bread with spicy mustard, Havarti cheese, and romaine lettuce. (Yes I found turkey pastrami at the grocery store).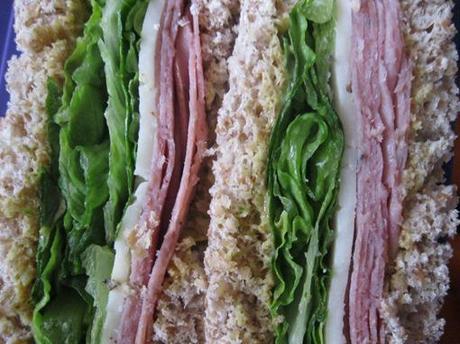 I had triscuits and carrots dipped in garlic hummus.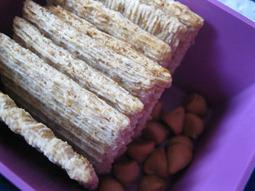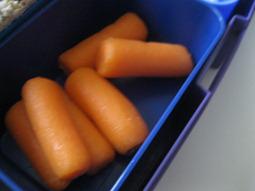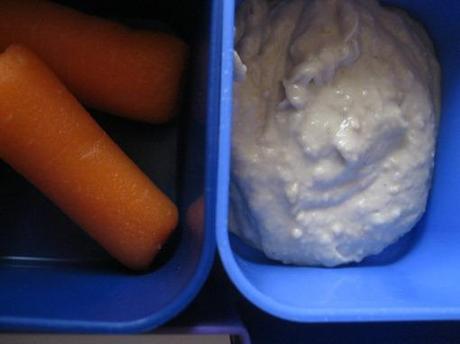 Then I packed a few butterscotch chips for dessert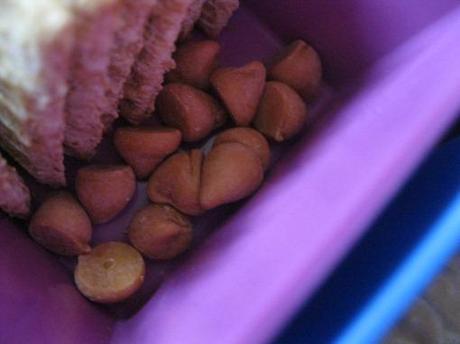 I gotta get my sugar fix.
I finished camp and before my workout date I ate another oatmeal bar for some fuel. It was a good choice because after working out, going to basketball open gym and a meeting I was on empty when I walked in the door.
Dinner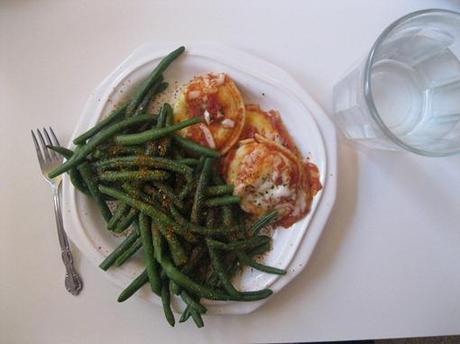 I made my left over ravioli from yesterday and a heaping pile of steamed green beans with some salad seasoning sprinkled over the top.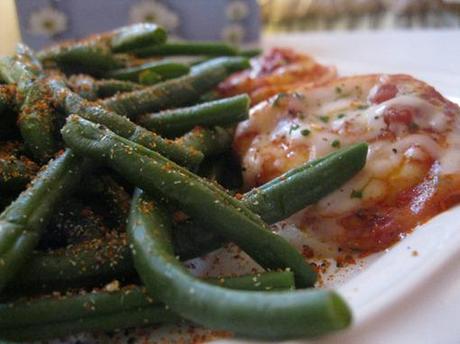 The green beans were alright but the ravioli were delish!
And for dessert I had to have a taste of this…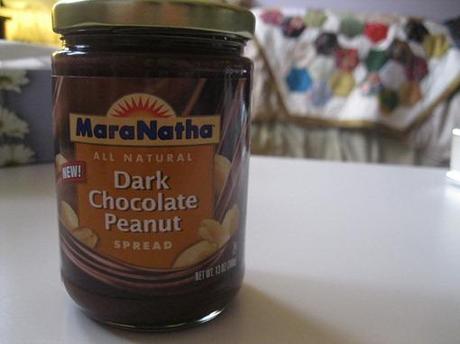 So I made some Ezekiel toast and smeared it over the top.