Today I wanted to take a bubble bath. Sometimes I take a cheap bubble bath and I simply squirt some shampoo into the water.
Don't knock it until you try it y'all!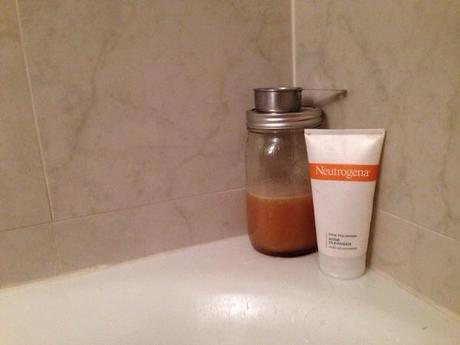 Today I had an epiphany and decided to search the web for some make at home bubble baths.
There are a ton! Today I made Bubbly Vanilla Honey Bubble Bath and it turned out AMAZING! It's a little oily. I'll probably less the oil in he recipe and add more soap/honey next time. But it smells amazing. I lit a little candle, turned on an episode of my latest guilty pleasure (one tree hill reruns) and decided to take a l-o-n-g bubbly bath!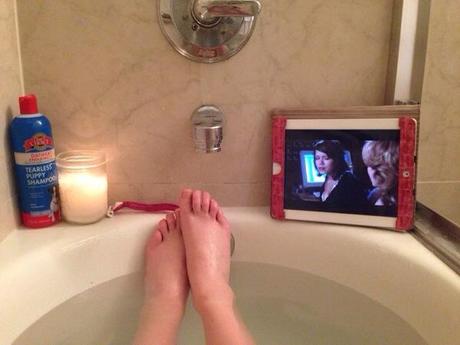 Here's the recipe:
In a clean container (with a lid) combine,
1 cup clear oil, like almond, sunflower or canola
1/2 cup honey
1/2 cup clear hand or body soap
1 TBSP vanilla extract
Shake or stir until combined. Add 1/4 cup mixture to a hot bath.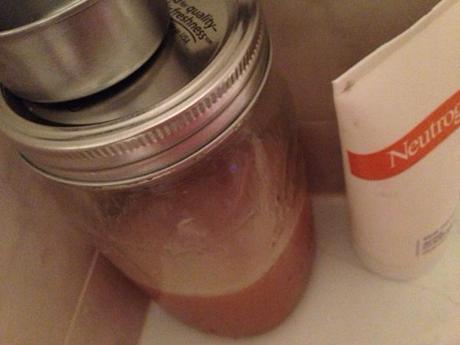 This turned out amazing. I used canola oil for this batch since it's what I had on hand. And like I said it turned out a little oily so next time I'd add more honey and soap and probably only 1/2 cup oil.
Don't have a case of he Monday's on Tuesday! Make a bubbly bath instead!!