While we are winding down with the Bad Girls Club: All Star Battle, I am being bombarded with questions of why I have yet to release a blog about one of my favorite shows. Well, here it is! I started watching BGC from the very first season and I know that I am not the only one that's guilty of this pleasure in the form of visual entertainment. If you know me, or at least think you do, then you know that I have hated more of the Bad Girls than I actually liked, so here is a little info on my top three Bad Girls in this piece that I adoringly subtitle: 'Ode to the BADDEST trio'. I have chosen my top three bad girls of all time and while you may not agree, stick around and feel me out I may just entertain you.
The point for most of the girls that hits the club house is, that's right, you guessed it, FAME! You may be the flavor of the season but if no one remembers you after the show has long gone, you failed! There are three girls that are always mentioned no matter what season is being aired since their debut at the club house; Tanisha Thomas, Florina Kaja, and Natalie Nunn. Hate them or love them these girls have gotten their foot in that glamorous Hollywood door and are geared to kick it wide open and in some killer shoes while doing so.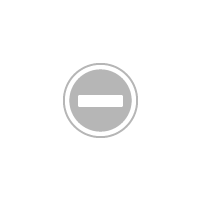 Tanisha Thomas
Tanisha Thomas was the girl that nobody wanted real problems with in season 2. Jennavecia tried and failed horribly toward the end but still, it was what it was. I wouldn't call her a troublemaker unless you mess with her snacks or her juice, not counting the 2008 assault lawsuit, then you've got major problems and she may just pop off! As of these days Ms. Thomas has been making some major moves on the business side. (I peep you girl!) She went on to have a spinoff show after her BGC season ended, justly named 'Tanisha Gets Married'. She married Mr. Clive Muir in December of 2011, and either divorced him or had the marriage annulled in 2012. Tanisha has also hosted a number of other oxygen shows and BGC reunions; Love Games, Tyra Banks Show, she competed and won over $17,000 on Celebrity Fit Club. Moreover Ms. Thomas has launched a plus sized clothing line Plush a Divas Closet. Tanisha definitely has star quality about her, she is real, and more importantly she eats! You know my mouth is not shy to a fork at all! I would love to see Tanisha in a Tyler Perry movie, I believe she would be a great cast member. Tanisha I wish you much success on your journey through stardom!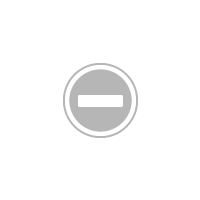 Florina 'Flo' Kaja
Florina Kaja, of Staten Island NY, made her debut on BGC Season 4. Nicknamed 'Flo', she is a LGBT activist and supporter. Flo earned her own spinoff show when she too decided to settle down with that special person with Flo Gets Married. Flo has appeared on the Tyra Banks Show and was a bridesmaid at Tanisha Thomas' wedding, she was also cast for Bad Girls Club: All Star Battle to compete for $100.000. Florina and her husband are the proud parents of a beautiful little little girl named Elliana. I hope they call her 'Elle' for a nickname. Flo, you are an inspiration to many people that think their 'lifestyle' may stop them from achieving their Hollywood dreams. I would love to see her in a kick-ass movie opposite Devon Aoki. Her build and physique just screams action!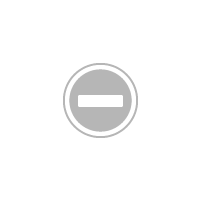 Natalie Nunn
Last, and certainly not least we have the most controversial Bad Girl of them all. Natalie Nunn. Ms. Nunn made her debut also on BGC Season 4, a cast mate of Ms. Kaja. A California native, Natalie let it be known from the gate that she was coming to snatch that, 'baddest in the house' title. She could be heard on every aired episode telling anyone who listened that she runs L.A. The city of Angels. Although Natalie and husband Jacob Payne of the Arizona Rattlers did not receive a spin off show, their nuptial preparation was in fact picked up by Bridezillas. Natalie has been cast for Love Games 2, The Tea Party with Natalie Nunn, BGC: ASB, has appeared on Tyra Banks and Ricki Lake, and has a radio show on PlayBoy Radio. Ms. Nunn has recently added authoress to her resume with the release of her new book; 'Turn Down for What' available online at Amazon.com and at Barnes & Noble. Ms. Nunn was definitely whom I would dub the puppet master of her season. Her scandalous and catty ways could definitely land her a host of enemies but she definitely represents for her brand of Bad Girl. Natalie has been booked for a host of events around the world and I just hope her phone doesn't ever stop ringing because if nothing else she is definitely entertaining! I hope to see Natalie cast for the BET show The Game, opposite JayR Ellis and Lauren London. That would make for a very dramatic and interesting season.
It seems to me that when crossing the paths of these bad girls, you either love them or hate them wholeheartedly. There is no on the fence. While Natalie has made me want to slap her on more than one occasion I can say this, she is obviously being herself, and the girl is about her paper! The Bad Girls club is a reality show that can actually launch a career for some of these women. For others, not so much, but don't be twitter bitter ladies, no need for name calling as you sit home and watch ASB wishing Oxygen had given you another shot at being cast. There is life after the Bad Girls mansion even if it isn't in the limelight. Hey! Someone out there knows who you are, they probably can't do much for your career, but at least they know! So keep your head up and roll on to the next one!
This has been so Elle*Lo*Quently written by yours truly, and I approve this message!
Follow me on twitter @Elle_Sweetest!