Vogue's a believer in Kate Upton's modeling talent
Vogue seems bent on proving that Kate Upton is no flash in the plan by getting her services once more and splashing her photos at the latest Vogue editorial pages. Indeed, people behind the fashion magazine see the great potential of Upton in the field of modeling and fashion. They had her dressed by some of the best names in high fashion such as Narciso Rodriguez and Jason Wu. Kate was obviously excited about the chance to wear a number of Calvin Klein's minimalist ensemble.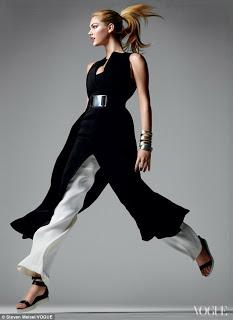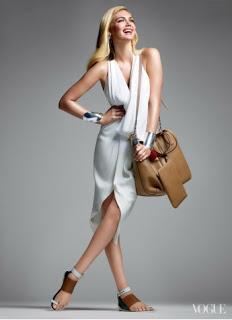 Upton in sexy swimsuits
Kate Upton modeling for Vogue means that not just beautiful dresses are involved, but sexy swimsuits as well. Of course, it would be unlikely of Vogue if it doesn't take advantage of the rare chance of featuring Upton's smoldering physique. Indeed, Upton was not labeled the Queen of Swimsuits for nothing. This is why she gamely paraded her sexy and voluptuous body by wearing skimpy women's swim wear at the Vogue photo shoot.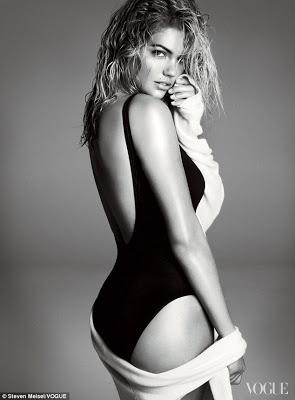 Sexy Upton photos wrongly featured in Vogue?
The magazine came up with two pictures revealing her scantily-covered physical assets, which become part of Vogue's 7-page Kate Upton spread. Not all, however, was impressed with the swimsuit pictures. A few even commented that such pictures were more appropriate for Maxim and not a fashion magazine like Vogue.  
Appropriate or not, the latest Kate Upton Vogue photos are proof that the fashion model of the moment is totally confident with her body. She is also aware that being a model sensation doesn't mean that all are at her side. This is why she is bent on proving herself as a legitimate model. And as she accepts more mainstream modeling stints and making a big splash every time, she believes that this will help her to create a place in the fashion industry that's rightfully hers.
Image Source: Dailymail-Vogue