I hope that everyone is having a wonderful week! : )
I'm beyond happy that this week is winding down, and i'm ready for the weekend to start.
I'm so excited to introduce to you guys though, one of my newest favorite health products by Isula Nature.
It's summer so we know that we all want to get healthy and in shape, and there is nothing more important in this world then your very own health and wellness.
So, lets get to it.
A while back, I actually attended the MTV Gifting suites, and that is where I actually found out about Isula Nature, and what their products do for your body, and how they affect your own health.
I was pretty intrigued when I found out about how these supplements help your body, as I myself have my own digestive issues, so it's very hard for me to find supplements to my liking. The supplement and tablet that i've currently been trying has been Isula Nature's "Maca", and i've had no issues or problems so far when taking the Maca.
I've only had nothing, but positive things to say about it, as it has uped my own energy, and made me feel almost 100% percent again, because when you have digestive issues, like myself, it really takes away your energy, and you basically don't feel lively anymore, so while i've been taking the Maca, this hasn't been the case, thankfully.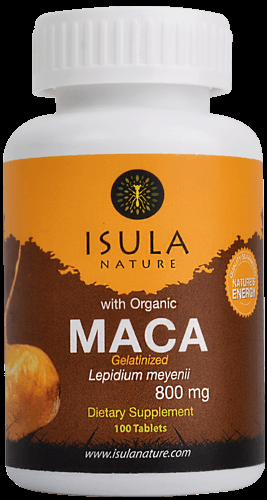 Their Maca Tablet is a optimal nutritional supplement, and it includes stamina enhancement, as well as energy boosting potential.
If you've never heard of Maca, and you're wondering what it is, Maca itself is not a stimulant, but it is traditionally known as a natural hormone balancer actually used by native Peruvians for more than 2000 years, as food and as tonic.
Here are a few little 'tid bits' on what Isula Nature's Maca Supplements Include:
+ Premium Gelatinized Maca root powder
+  They have 100% natural color, smell and taste
+ Their Gluten free
+ Their Sodium free
+ There are no preservatives
+ Their Produced in Peru
+ Their Certified for Good Manufacturing Practice
TO VIEW OTHER ISULA NATURE PRODUCTS CLICK HERE
Here are a few of my other favorite products from Isula Nature for your reference: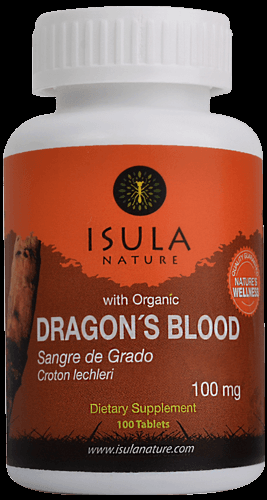 DRAGON'S BLOOD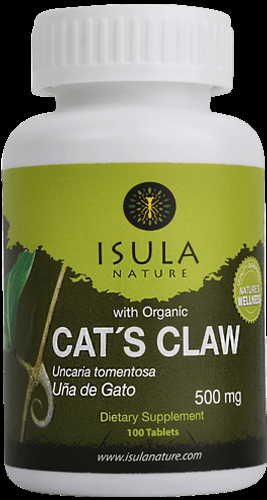 CAT'S CLAW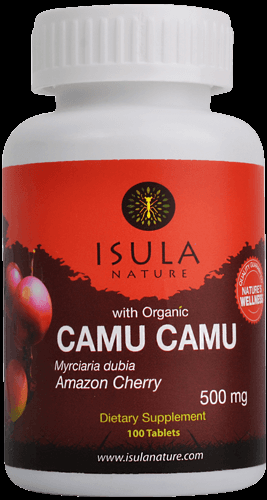 CAMU CAMU
CLICK HERE TO SHOP OTHER ISULA NATURE PRODUCTS
CLICK HERE TO LEARN MORE ABOUT ISULA NATURE
CLICK HERE TO SHOP MY FAVORITE ISULA NATURE MACA SUPPLEMENT