The poignant latest post by The Patient Gardener  "All Blogged Out"  hit a note with me.  When I started to blog, it was her blog from which I found inspiration and support.  Her regular posts helped me through the learning stage of garden blogging.  She may not recognise it, but I found her a great mentor.  The Patient Gardener, for me, is what a great blog is all about, and clearly that is what her followers think too.   After 3 years, Helen is now struggling.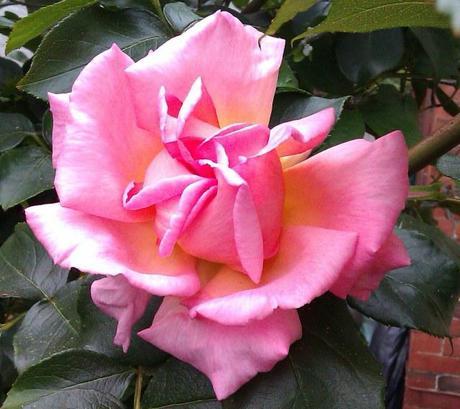 Compassion Rose
I don't blame her, when you read what she has taken on.  Not only does she have her lovely garden, she has an allotment, she writes her own blog and two others she is paid for, and she is studying for a RHS Certificate.  All this is coupled with a full-time job.   You only have to read the comments on her post to see how popular and highly rated she is, and the number of people who care.
So The Patient Gardener is going to take a well deserved rest for a while.   She will come back when rejuvenated and "found her groove" again.  We will all be there to read her interesting posts as and when they appear.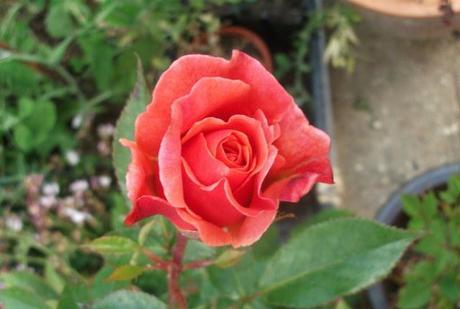 I am so sorry, I have lost the label and can't remember the name of this very pretty fragrant rose
My blog is only five months old, and already I am in danger of losing sight of why I am writing my blog.  Obsession with viewer numbers is taking over.  I see it as the number of people who find my posts are interesting enough to want to keep coming back.  Blogging is a very personal thing.  When I see 100+ visits in one day is a great ego boost.  The last couple of posts have not been so popular and the numbers have dropped to 20 and worst of all 10, I feel rejected.
Maybe it is time to take a look at what I am publishing and where I am going wrong.  Is it because I sometimes struggle to find a topic and good photos and it comes across as not very awe-inspiring?  Maybe it is too many photos and not enough of the written word.  Or, is it just that the Honeymoon Period is over and initial visitors and subscribers start to tail off?
I am on Blotanical which should bring in a lot of views but somehow is not.  The first few months I was one of the top 5, but now I seem to have gone stale.  It is probably because I am not "working" Blotanical enough.   You need to spend a lot of time reading other blogs, making comments etc. to get feedback.   Phrases such as "You get out of life what you put in", "Nothing comes easy"  "You have to work at it" come to mind.
I regularly tweet my latest post links on Twitter and have a band of loyal tweeters, but I don't appear to be gathering further fans.  The number of followers on Twitter is another subject, save to say I could have well over 250 now if I didn't regularly remove spammers.  I would rather have just a few true followers but would like a few more.  Again Twitter is something you have to work at to keep being seen.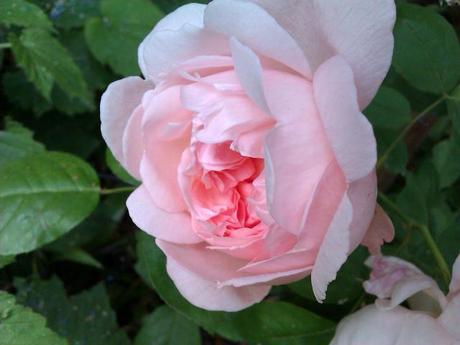 Elizabeth of Glamis
In a bid to find ideas to fire up my imagination and writing skills, I did a blog search for Memes, and today being a Thursday I looked for a Thursday theme.  I enjoy blogs which require you to think and give some feedback, they become self-perpetuating  and this is what I am looking for – reader participation.  Spoilt for choice, and many not suitable for my blog, I found Thursday Two Questions which is simply two questions.
So my two questions are:
1.  If you were offered a job to work in any famous garden, either National Trust or privately owned, which garden would you chose, why and what job would you like to do?
2.  Which four well known gardeners, past or present, would you invite to a dinner party, why and what would you serve them?

If you would like to take part, post your two questions on your blog, link it back to http://www.selfsagacity.com, or use the code under the Thursday Two Questions badge below.  Participants are encouraged to visit other posts and try to answer their questions.