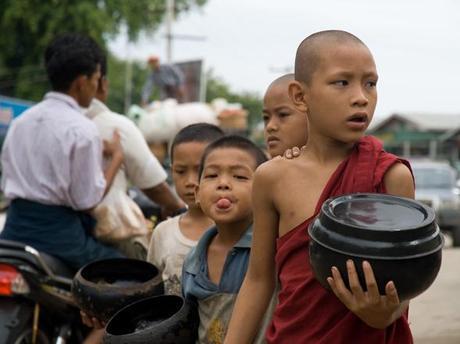 Since the recent relaxing of anti-tourism guidelines issued by Burma's beleaguered democrats, we've seen travel companies and tour operators clamber over each another to hastily launch Burma (also known as Myanmar) products, and seemingly jump on the 'Burma bandwagon'. Certainly, as an individual who's had direct involvement and experience with the country since 2003, I was equally pleased to hear the news, and eager to release our long mothballed Burma itineraries.
Throughout my own travel experiences, I've felt that responsible travel usually brings nothing but good to a country. Nonetheless, as the owner of an ethically-focused tour operator, I've felt it absolutely right to comply with Aung San Suu Kyi's and Burma's National League for Democracy's (NLD) wish that we boycott all tourism to their country. Burma is unbelievably beautiful, with an enthralling cultural history, huge tempting bays of near-undeveloped sands, and equally beautiful people. It seems like a wonderful place to visit. But it's crucial to remember that, over the past four decades, these same people have withstood one of the harshest regimes in modern history. We've stopped short, therefore, of releasing a focused Burma honeymoon 'arm', which is a successful feature of all our other destinations.
Burma's military rulers have been unquestionably corrupt, torturing and imprisoning members of the opposition and refusing to acknowledge overwhelming public votes for change. Very little has been invested in healthcare or social development, and any public protest has been violently repressed. With revenue from government-owned hotels funnelling straight back into the leaders' pockets, it's been virtually impossible for tourism to avoid funding the regime.
Although the country is still troubled, the situation began to shift in November 2010. A mock-civilian government was created and Suu Kyi was released from house arrest. The NLD announced a change in its guidelines, welcoming independent and tailor-made tourists. After another trip to the country to inspect hotels and revisit destinations and old friends, we launched our long-awaited Burma holiday section.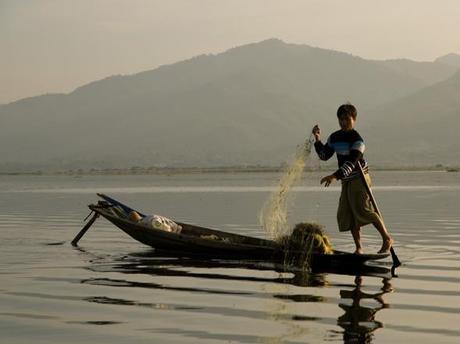 There's nothing in the rules to say that you shouldn't honeymoon in Burma, and dictating peoples'  options always feels uncomfortable. But it just felt wrong to plaster happy, hope-filled, newlywed grins over a destination with so many unhappy and unresolved problems of its own.
After all, how can you, in all good faith, lie on a beach day after day, ordering yet another margarita, in the knowledge that your host's brothers and sisters could be being bullied and imprisoned by their government just a few hundred miles up the road?
This is not to say that any visit to Burma need become an exercise in personal misery – far from it. Nor need it be a covert mission to speak to revolutionaries. You can smile, frolic, you can be happy there, and you'll share smiles and genuine friendship with the people you meet. This article is no way intended to deter couples who can envision their perfect honeymoon in Burma.
For tailor-made travel enthusiasts, Burma can make an excellent honeymoon destination. Our clients typically want a honeymoon "experience", rather than two weeks flopped on an Indian Ocean Island, focused on little beyond each other and their tans. They seek a blend of culture, R&R and some soft adventure, with a story to tell when they get home.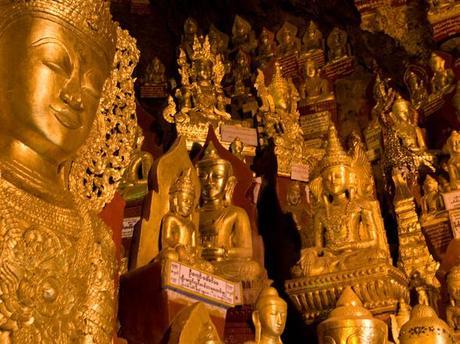 Vietnam more than satisfies these requirements, and has proved our most popular honeymoon destination over the past 3 years. Borneo, with all its unique wildlife and tropical islands, is not far behind, alongside the culturally saturated, lush lands of Cambodia and Laos. Thailand and Malaysia have long been major honeymoon players, although perhaps their trail is a little worn for some these days.
None on this list has escaped some sort of oppression, humanitarian struggle or questionable ethics during the last century. But whereas advocates of responsible travel flourish in each of these countries, all of which possess a good degree of "people power", we have to work our tails off to stay ethical in Burma. We hand-pick non-government hotels, visit each one and investigate its background as far as possible. We hire local people as guides. But the regime is so desperate to control the market – no other country on our list is governed like this.
If you want to honeymoon in a little Southeast Asian city with lots of nice markets and street-side eating, followed by a ten days on a pristine tropical beach, you must question whether this is a responsible way to visit Burma. It's exactly this type of travel that the Burma UK Campaign recently suggested, at a lecture I attended during the Brighton festival, as being neither appropriate nor welcomed by the NLD.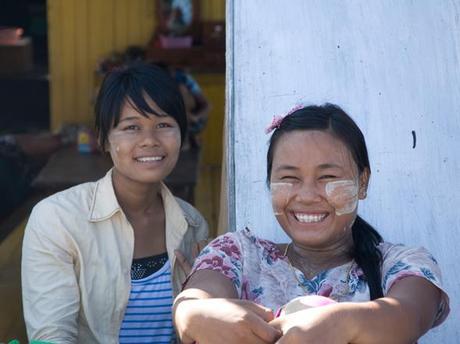 What Burma wants, what Burma needs, are visitors who wish to gain a truer understanding of the country – learn about its culture and history, both ugly and beautiful. Visitors who will bring benefit to the Burmese people and, on returning home, help to promote the Burmese cause in a level-headed, educated manner.
Burma, after all, is a destination I consider amongst the most beautiful I've ever seen. Its diversity knows no bounds and its hospitality is inexhaustible. As a travel experience, it has few equals and its people are simply remarkable, consistently amongst the friendliest, most strong-willed and welcoming you will find anywhere on this planet.
The NLD just wants you to see the country with your real eyes, rather than stay hidden away behind the mask of a beachside hotel surrounded by fresh fruit and innocent blue seas.
Photos courtesy of Nick Pulley and Selective Asia