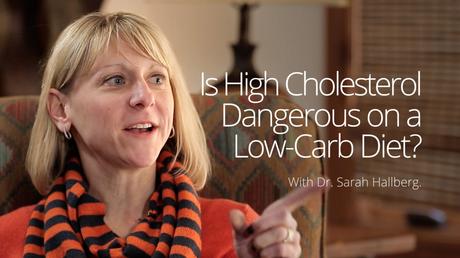 Is high cholesterol dangerous on a low-carb diet? For some people, the "bad" LDL cholesterol goes up, while other aspects improve (like the "good" HDL cholesterol).
What does this mean? How should situations like that be handled?
Here's my interview with the fantastic Dr. Sarah Hallberg, from the recent Low Carb Vail conference. I think she has a very good attitude to how to think about this. It's not something to ignore, yet we still don't have all the answers.
The 11 minute interview - including captions - is now available on the member site.
Get instant access to it and more than a hundred other interviews, video courses, presentations and movies with a free trial.
Is High Cholesterol Dangerous on a Low-Carb Diet? - Full Interview with Dr. Hallberg