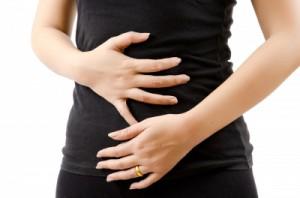 Credit
Irritable Bowel Syndrome is otherwise known as spastic colon, mucous colitis, and functional bowel disease, IBD or IBS. It is a disease or a disorder that causes distress and discomfort but it is only for temporary. It doesn't cause a permanent threat to the person's intestines and will not lead to disease that is serious such as cancer. It has a characteristic of abdominal pain, bloating episodes, constipation, diarrhea and cramping of the abdominal region. It is a chronic form that affects the gastrointestinal with an unknown etiology.
This kind of disease is not inherited, cancerous or contagious. It is commonly reported more in women than in men. Women who are at the age of 35 years old and below are the common victim of this kind of disease.
Etiology of Irritable Bowel Syndrome
The etiological reason of why Irritable Bowel Syndrome happens is still unknown. Yet, despite of that, there are actually a lot of proposed hypotheses that may be the cause of why such disorder occurs.  A theory suggests that person suffering from IBS has a colon that is reactive and sensitive to a particular food as well as to stress. Along with that, the immune system may be involved in the reason why the disorder is present in a certain individual.
Diagnosing Irritable Bowel Syndrome
In confirming the diagnosis of persons with IBS, the person will undergo such test such as:
ü  Medical History
ü  Microscopic stool test
ü  Stool culture
ü  Endoscopy
ü  Hydrogen breath testing
ü  Biopsy
ü  Abdominal ultrasound
ü  Blood test such as:
Liver function test
Erythrocyte sedimentation rate
Full blood test
Serological test to rule out celiac disease
How do you deal or manage persons with Irritable Bowel Syndrome?
Persons with Irritable Bowel Syndrome can be managing by the following treatment such as:
ü  Diet Modification
This kind of condition can be managed by modifying the person's diet.  There is a suggestion of ingesting more fiber which can also prevent constipation and aid in the motility of the digestive system. In addition to that, it is suggested that the person should restrict foods that are rich of fructan and fructose which may treat the symptoms manifested by the patient.
ü  Pharmacological Treatment
The common treatments that are prescribed by persons who have this kind of condition are as follows:
TCA or Tricyclic Antidepressant such as serotonin agonist and antagonist, in lower doses are proven effective in the treatment of IBS
Antispasmodic  which will relieve diarrhea or cramps
Laxative which will prevent constipation and help in the motility of the digestive tract
ü  Psychotherapy
There are researches that prove that the mind and body affects the reason why IBS occurs to some persons. Psychotherapy may be the ideal management for them. Psychotherapy may be done via hypnosis or cognitive behavioral therapy.
ü  Stress relief therapy
The person who are constantly stress will make the mind aware of the colon sensations which will lead the perception of the unpleasant form of sensation.  You can do stress relief therapy such as having right sleep, regular form exercise, counseling and meditation will greatly help the person to deal with the IBS.
Through doing such activities or management therapy, the person with IBS will be able to control and manage the symptoms associated with this disorder.
Amarendra, the author is health enthusiast and blogger. He blogs at syndrome. He answers common health issues at various forums.