Welcome to THE most boring blog post you will ever have read....guaranteed!
The topic of discussion? Ironing! One of my New Year resolutions was to pick my day's outfit the night before and have it ironed and ready for work the next day. I haven't even done this ONCE so far this year! I get home from work at 7pm, drag myself to a class at the gym which finishes at 8pm, then I have to cook and eat my dinner, make my lunch for work the next day.......etc.etc. *tiny violin* The last thing I want to do is add outfit selection and ironing to the list of things I have to do after work!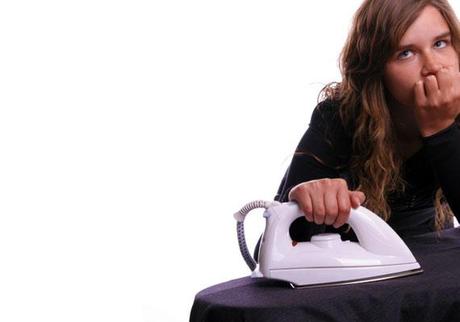 Image from www.villagedrycleaners.com
I tried picking a whole weeks outfits on a Sunday and ironing them but this is completely fruitless when you live in Scotland. The weather is so unpredictable that an outfit selected on a mild Sunday is inappropriate come "hurricane bawbag" Thursday!
The other option is to iron to all my clothes as soon as they are out of the washing machine and dried........eh yeah....moving on.
I can't even bring myself to iron my clothes in the morning! That means getting out of bed 10 minutes earlier! Do you see what I'm getting at here? What I am basically trying to say, is that I do not iron my clothes.
I can't be the only one???
Lisa x