Iroha Mart Fukubukuro Unboxing
Fukubukuro, a bag filled with unknown stuff that releases at the start of the year. These unknown items are normally the items that doesn't get sold out by the end of the previous years. Although they may be kind of dated, they are still in mint condition. Thus, these bags are heavily discounted eg. buy the bag for $50 and you get $150 worth of products, making them a huge bargain saver. Fukubukuro are also known as lucky bag, 福袋, fortune bag, mystery bag, happy bag and blind bag. Therefore, when buying one do look out for these names.
In Japan, purchasing your Fukubukuro on the first day of January is a very popular tradition. In fact, it's the only time you see Japanese people spotting Singaporean's trait - Kiasuness. One of the most popular Fukubukuro is the Pokemon store's Fukubukuro. They are filled with plushies and other Pokemon related merchandises. Beside the Pokemon store's Fukubukuro, there are many other stores selling these bags as well. You can get lucky bag filled with clothes to household stuff to even stationery. It looks so amazing - clearly, I have been binge watching these videos.
However, here in Singapore, Fukubukuro is not as common. Singapore's shopping culture are more focused on prosperity bags that displayed everything that is inside. By doing that, that kills the mystery from the lucky bag and immediately turns it into a discounted bag of uninteresting items. I don't know about you but I love surprises. Especially when it comes in the form of gifts. That kind of explains why are there so many subscription boxes opening in IreviewUread's old posts - Blackbox 1, 2, 3, 4, 5| VanityTrove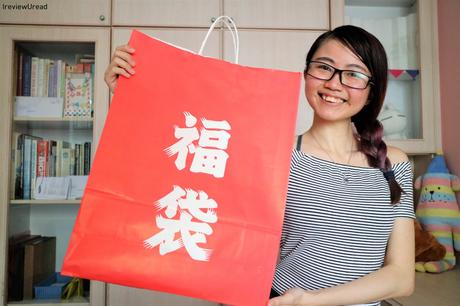 Even with such circumstances, I still persevere on and searched for my ideal lucky bag. Finally, after searching and waiting for almost a month I found it. In my very first Fukubukuro unboxing, I feature Iroha Mart's snack bag!*
*I am not sponsored to promote their brand. I don't think they even sponsor people. I just really like Japanese stuff and Lucky Bags.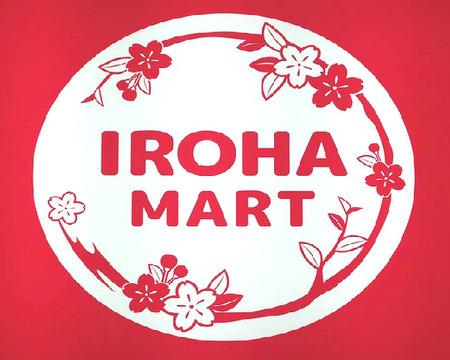 Iroha Mart in Singapore
Iroha Mart is a Japanese Supermarket at the basement of Plaza Sing. They mainly retail Japanese confectionary, snacks and grocery items. Their items rotate from time to time and you can get discounted snacks for $1 to $2 for those that are close to the expiry dates. On average, I would say the average price of their confectionary is SGD$5. I would not call this a discounted shop as the items cost the same as other Japanese store would cost in Singapore.
It is easy to go overboard when buying snacks there due to all the cute packaging. Therefore, I would normally window shop while instead. However, with the release of their own Fukubukuro, I can finally try their snacks at a low price. You can't tell how excited I am feeling, especially since I've window shopped there for over a year.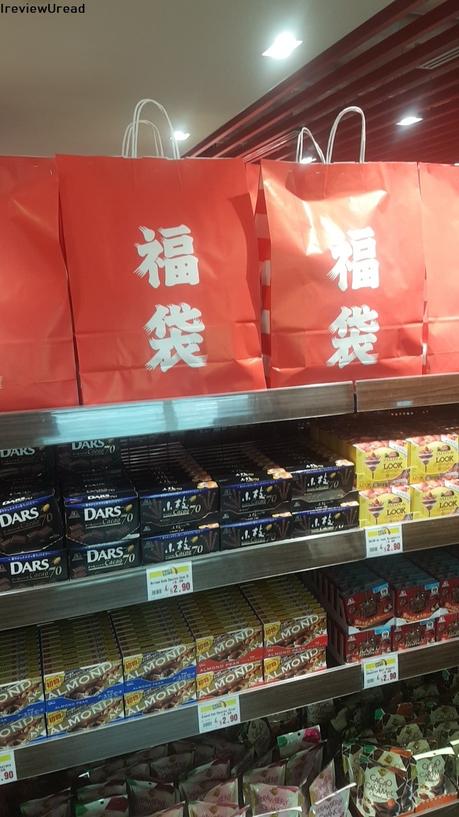 Iroha Mart's Lucky Bag / Fukubukuro / Lucky Bag
Iroha Mart put out these mystery snack bags yearly near mid January. They cost SGD$30 but contains SGD$40 - 50 worth of products or even more. In every bag, there's different items available. You can pick and choose your own bags but do not open before you pay for that spoils the point of buying a mystery bag. I have decided to choose the heaviest bag on the shelf for I would love to have something other than snacks. Although it's advertised as a snack bag, I did got 2 non-confectionery items. I was not disappointed with it for I am hoping for that. On the other hand, for those who are aiming to get SGD$30 worth of snacks, take the lightest bags. They are bound to be snacks.
With that, let's hop into the haul. I will be starting with the two non-snack items first. Since I will try to find out the original value of the bag, I will write down the original prices and where I found them at the end of every item description. Since I bought this bag in a local store at Singapore, the prices will all be in Singapore dollars. Those that were originally not in Singapore dollars, will be converted, therefore you will see lots of weird numbers eg. 13 cents. Honestly, why are does anyone charge such a weird number for any product anyway.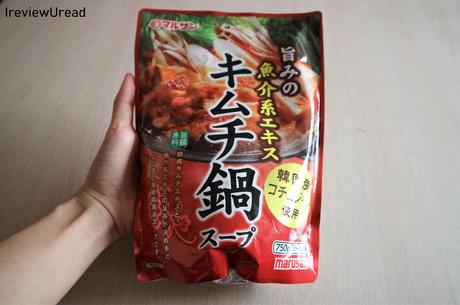 Marusan Kim Chi Soup for Hot Pot
The first item on the list is Marusan Kim Chi Soup. This soup is made for the hot pot. Perfect for the upcoming Chinese New Year's gathering. Although the words "Kim Chi" made this Soup sound like a Korean dish, it is indeed made in Japan. This item also have the longest shelf life, expiring in April 2019.
I found this on Rakuten retailing for SGD$27.85.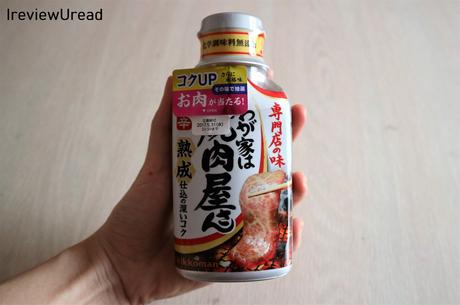 BBQ Sauce Mild (Kikkoman)
Next would be the Kikkoman Mild BBQ Sauce. This BBQ Sauce is great for seasoning meat before or after barbecuing it. I like how I can see sesame seeds mixed in the sauce through the bottom of the bottle. Plus, there's just something about the packaging that looks like the sauce can work wonders. Tell me you don't salivate when you see that fat piece of meat on there. The sauce will be expiring in months from date.
I found this on ebay for SGD$10.45.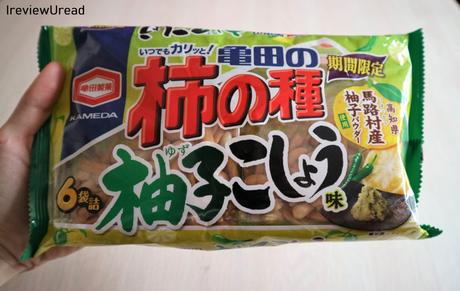 Kameda Rice Cracker Yuzu Pepper
Next, we have moved on to the snacks. The first snack that I will touch on is this mysterious packet of rice cracker. What attracted me to the cracker is how you can see lemon, wasabi and green chili at the front. From this picture, I would infer the cracker to be more of a spicy and sour taste. A taste that not many would be found of. There are 6 individually packet rice crackers in this. It will expire next month.
I found this on Amazon for SGD$7.83.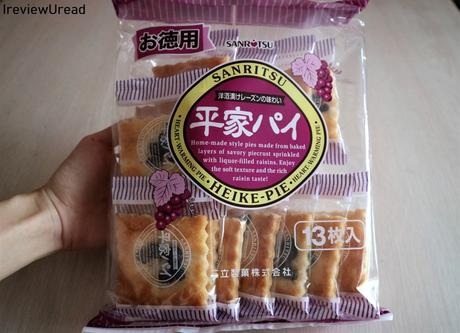 Sanritu Pie (Heike)
This is the biggest item that I could peeked through the holes on top of my bag. Initially I thought it was rice because of the weight. When I pulled it out, I was pleasantly surprised. It looked like it have a light and fluffy texture with dried grapes or also known as raisins on it. I can also see sugar sprinkled all over the pies. I reckon it must be a sweet treat, the kind of treat I like. There are 13 packets and they are all individually packaged. It expires on June 2018.
I found this on Amazon for SGD$12.73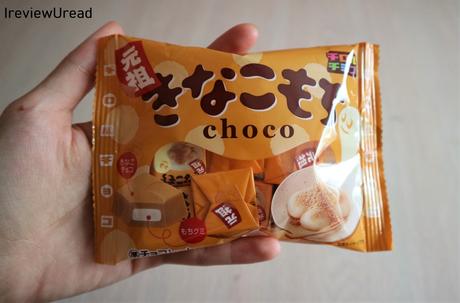 Tiroi Chocolate Kinako Mochi
This is the thing I am most excited about. It combines 2 of my favourite things - Mochi and Chocolate. What could be more awesome than that? From the packet, it looks like it is coated with chocolate on the outside and filled with stretchy mochi on the inside. Besides that, I am also attracted to the cute mochi face on the packaging. There are 7 mochi chocolate inside and they will expire in July 2018.
Found this on NapaJapan for SGD$3.59.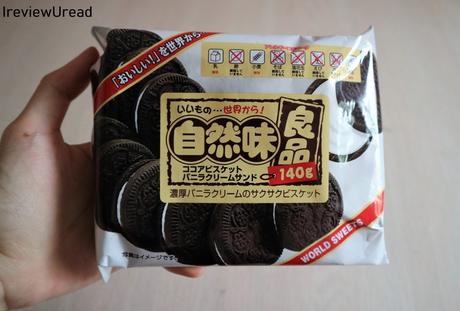 Shizenmi Cocoa Biscuits
The first reaction when I see this is "Oreos!" However, they are not Oreos. They are Shizenmi Cocoa Biscuits that looked similar to Oreos. On the packaging, the image show that the biscuits may contain milk, wheat and soybean. It does not contain egg, peanuts, prawns and crabs in it's ingredients. It is 140g and is not individually packaged. It expires in July of this year.
Can't find these biscuits online but I estimated it to be about SGD$5 - $10.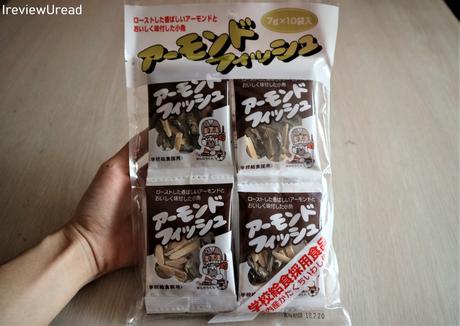 Fujisawa Almond Dried Fish
In Singapore we call these small dried fish, ikan bilis. Whereas in the rest of the world, it's known as anchovies. They are commonly placed as a table side snack for you to munch on before your meal or with your meal. One of the common local dish that feature these tiny dried fishes would be Nasi Lemak. To enjoy these with the Nasi Lemak rice is pure heaven.
Anyways before I get carried away more, back to Fujisawa Almond Dried Fish. The Fujisawa Almond Dried Fish comes in 10 individual packets. Each packet contains 7 grams worth of dried fish and sliced almond. The packets looked like they were all joined together so you get to tear them apart each time you get a packet. In each packet there are sliced almonds and dried anchovies with sesame seed on time. Written in it's ingredients, the almonds are from United States and the anchovies are from Japan. Written in chinese at the front of the packet, it seems that these snacks are given to kids in schools - I may be wrong but that's what I can infer. They expires next month.
Found it on Rakuten for SGD$4.52.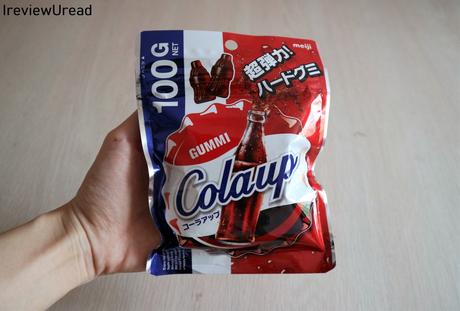 Mei Ji Coke Gummy
This slightly cold gummy did give me a shock for I thought the Kim Chi soup packet would be the only cold thing in the bag. These are Mei Ji Coke Gummy. There's 100g of coke flavored gummy in there and I believe they shaped like little coke bottles as well - so cute! Written in English at the bottom of the package it reads:
Enjoy the delicious cola taste gummi with bouncy texture. We will be more than happy if you become a happy feeling.
Interesting choice of words. From this I inferred that the cola gummy have a bouncy texture and will make me happy. Who doesn't want that? I like how there's a resealable seal at the top of the package. That means's I don't have to consume all of them at one go. It will expire on June of this year.
Found it on Rakuten for 6 for SGD$12.93. Thus, it costs SGD$2.15 for 1.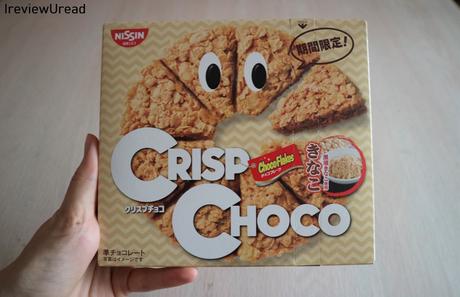 Nissin Cisco Corn Flake Kinako
Last in this post, first to pull out of the bag in my video. We have the Nissin Cisco Corn Flake Kinako. I like how this came in a box so I would expect less of a breakage and flakes when I open this. It also look like pie slices that is cool. I think this is rice crackers joined together using sugar. This is also in a special Kinako flavoured AKA roasted soybean flour. Roasted soy bean flour is an ingredient more commonly used in Japan to cover dango. In Singapore this ingredients is seldom used or not at all. Therefore, I am excited to try out some new Japanese flavours. It expires in August of this year.
I found it on Rakuten for SGD$1.28 in the chocolate flavour.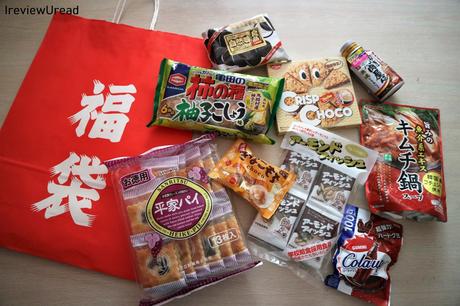 Iroha Mart Fukubukuro Verdict
All in all, the total value of this bag adds up to a whopping SGD$75.40. More than what it claim to worth. The best part is I only paid SGD$30 for all of this. If you were to count this item individually, I got 9 items for SGD$3.33 each and they worth so much more. Although the downside to this is you do get items that expires as soon as next month, you do get items that expires next year too.
Therefore, I would say that the Iroha Mart Fukubukuro is worth it for it's not only pocket friendly but you get to try out many unique snacks as well. Talking about trying out snacks, a special guest and I will be trying out these snacks next week on IreviewUread youtube and on IreviewUread blog. So do subscribe to my channel and check back next weekend!