A well-known designer, Karl Lagerfeld once said: "The iPod completely changed the way people approach music." And he was right. iPod truly made a revolution when it comes to storing and playing music.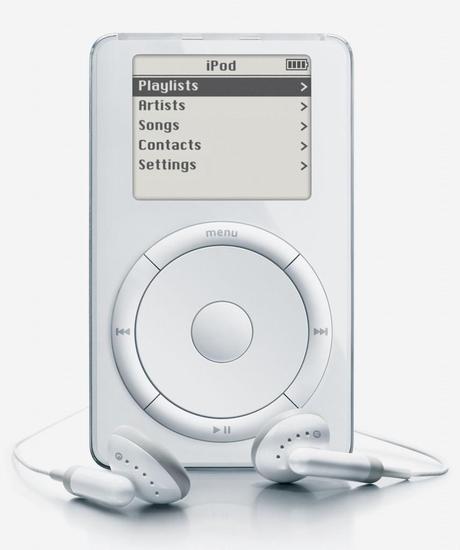 Very First iPod from Apple
Soon after the iTunes release, Apple launched their first iPod, on October 23, 2001. Originally designed as an MP3 player, with a choice of 5 GB and 10 GB models, the iPod was only compatible with Apple's Mac computers. Steve Jobs described the 5 GB iPod as "1,000 songs in your pocket,". The popularity of the  first iPod paved the way for its later versions, as well as other MP3 players. Gradually, it became an all-in-one multimedia player, capable of playing music, videos, movies, pod-casts and other media content, available via iTunes software and the iTunes Store.

iPod Range
As for the other iPod capabilities and features, they were added later, in 2004, such as iPod Photo, allowing the users to store and view their photos. The later versions of iPod even include video cameras for video capturing. iPod evolved from a 5 GB music player to a mass storage device, with 4-inch Retina  touch screen, powered by iOS,  allowing the users to store up to 64 GB of memory. We are talking about the fifth generation of iPod Touch, which is basically an iPhone "without a phone" !
Since 2001, iPod has undergone 5 generation upgrades and 3 additional variations: iPod Touch, Nano, and Shuffle. On the whole the iPod has sold more than 350 million units.
Regarding this special occasion, MyTrendyPhone holds a Facebook contest and gives you an opportunity to win a portable mini speaker!
Happy Birthday, iPod!