If you have an iPad, then there's no doubt that the device is precious to you and that you want to keep it safe and secure. However, over time, the information you store on your iPad will become even more important to you than the tablet itself. If anyone else comes into possession of it, you'll want to make sure that they can't access your personal info.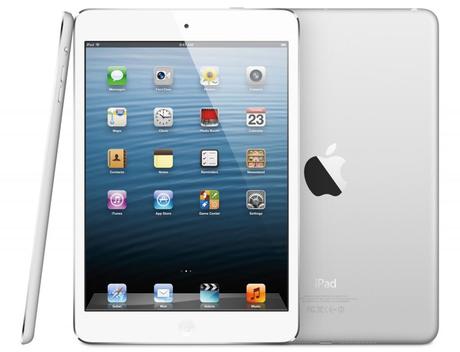 Try and keep your tablet as secure as possible.
Thankfully, there are a number of apps for just this, so you can "hide" your passwords, photos, contacts etc. and today, we'll show you how to use some of them.
Password Manager App Pro (£1.99)
Once you have downloaded the app, install and open it. You'll be first prompted to create a main password. Make sure that the password is secure, but not too complicated, because you'll need to remember and use it each time you want to access the app.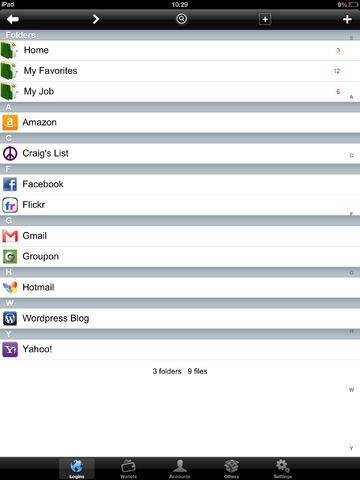 Protect your personal data!
Tap on one of the icons on at the bottom of the screen and then the "+" icon in the top right corner. A couple of fields will appear on your screen – you'll need to fill them in. Once you've done that, tap Save to store the info. All of the passwords will be saved in alphabetical order and you'll just need to tap on the desired field to get all the information that you need. You can also tap on each password to automatically copy it and use it in your browser of choice.
Secret Apps (£0.69)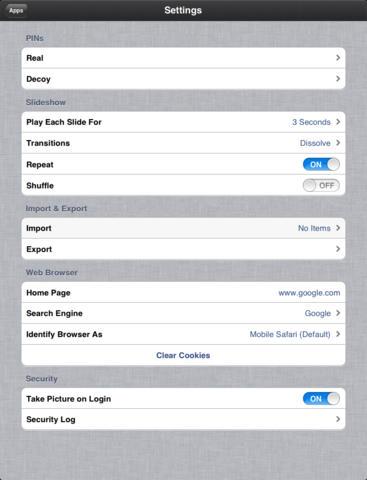 Store all of your personal data within this app.
As soon as you open the app, you'll be prompted to set up a password or a pattern lock. You can use a password, but the pattern lock is definitely a more secure method of protecting your data. So, select the pattern lock and enter it twice. Next, tap on Settings and set the app up. You can store everything within this app, from passcodes to slideshows. Finally, start adding your photos, notes and contacts to the app. You can either do this within the app itself or via iTunes. The app also comes with an integrated private browser.
Bear in mind that these apps won't keep your iPad from getting stolen and don't guarantee that your information will stay 100% protected, which is why you need to take care of your tablet to the best of your abilities.