Sometimes, the Inbox on your iOS devices likes to play tricks on you and hide your emails. It sure happened to us plenty of times. You want to take a look at that recipe your friend sent you or a document emailed by your colleague, but you cannot find the email anywhere. What to do in these situations? Not panic, of course. Try searching for it in your Mailboxes instead.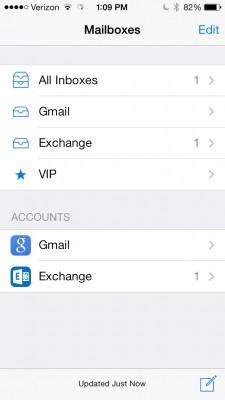 Search for a missing email on your iOS device.
1. Go to your Mailboxes and, if needed, press All Inboxes.
2. If you can't see the search box, pull down and let go. It should appear after that at the top of your screen.

Type in what you want to find in the search box.
3. Next, tap the search box.
4. Type into the search box the name of your email or a keyword that's mentioned in it.
5. As you type, the results should start appearing below.
If your email doesn't appear, you can also widen your search by tapping the All button – this way, you'll search for all of your email content.