you still remember the lonely days, you watched movies with your pet lying in your arms and hang out with nobody but your pet? Now you are going to marry somebody happily, but what about your pet? Let it roams on the street or sending to your BF?  You sure your pet will get on well with others? Now why not get married with your pet by your side. It must be very funny when pet become the special guest in your wedding. There are some tips for the special guest.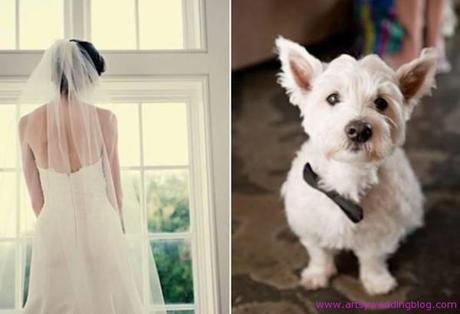 Firstly, dress your pet up. You can just dress it according to its character or appearance. If it is a tiny white Chiwawa, you can put a crystal necklace on its neck or a lace tie. Or it is a handsome Husky, you can put it in the red and blue suit like the superman's outfit. As to the elegant Poodle, dress it in silk like a noble lady can be the best way. What's more, the mini one of your wedding dress can be perfect for your pet if you can afford it.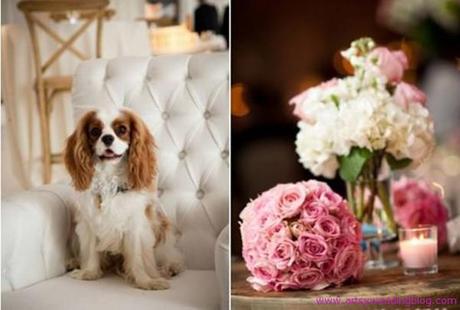 Secondly, make your pet in peace. It is lucky to have a quiet pet. Unfortunately, most pets are naughty. Then you need to make it very polite in your wedding. The best way is to bait it with their favorite food. Baits it when to take photos, it will listen to you peacefully. When in the noisy environment, you can give it a molar rod or a toy, and then it will concentrate on the rod and won't disturb other guests.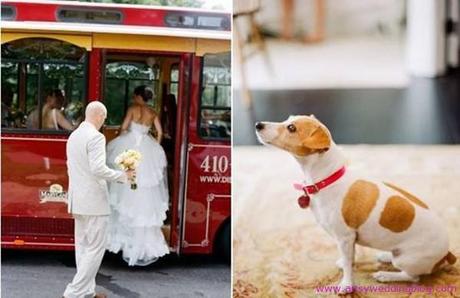 Thirdly, find a good nanny. It is really necessary when you are busy with other guests. A nanny can surely help you watch the pet out in case it gets lost or eats something unhealthy. Hire a new nanny is definitely wrong! Pets are always afraid of strangers. So the nanny can be your friends or your neighbor who your pet already known her and her smell.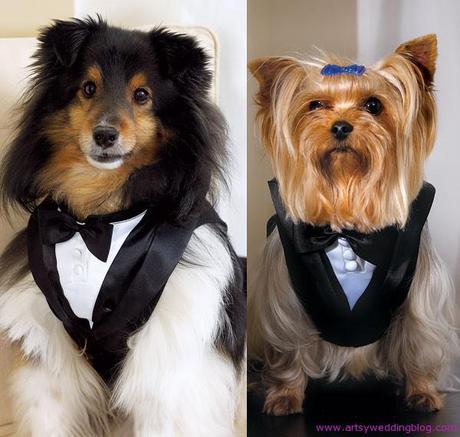 Lastly, make preparations for any emergencies. Hot weather, swimming pool, strange guests, under these circumstances, you can not make sure that your pet will be a good boy. So preparations are needed, too. For example, you can trim its sharp nails or it will hurt the guest in wedding. Give it some pills to protect its stomach. Most importantly, give your love to it: talk to your pet the day before your wedding, tell him you will always love him no matter how you changed.