If you're looking to learn more about health insurance in an easy, convenient, and straightforward way, we've got exactly what you're looking for. Videos are a great way to learn about health insurance - they're bite-sized, easy to follow, and informational!
To further our goal of simplifying insurance for our clients, we've created a brand new video page to help guide you through the complicated world of health insurance. In this Pacific Prime blog, we'll tell you all about the key features within the video page, as well as introduce you to our most recent videos.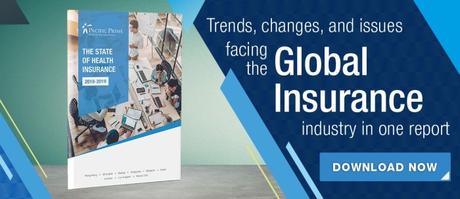 What you'll find in our new video page
Our new video page is straightforward and easy to navigate. At the top of the page, you'll see our website's navigation bar. Here, you'll be able to find key pages within our website, such as:
At the top of the page, you'll also find a short introductory tab telling about Pacific Prime videos. As you scroll down, you'll see a giant video embedded in the middle of the page. It'll look something like this!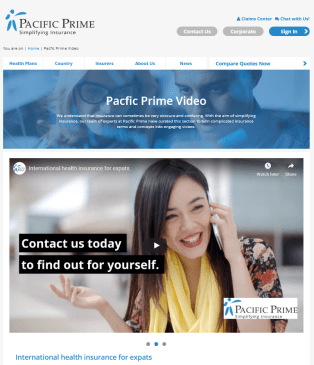 Underneath the videos are a short description to let you know what the video is about. You'll also see three dots underneath the video. Clicking on these dots will allow you to choose which videos you'd like to watch on the page.
Finally, you'll see a list of the videos we've posted on our page, each aiming to provide you with useful information about expat health insurance and Pacific Prime Insurance Brokers.
If you'd like to visit the page yourself, click here to check out our new video page today!
Our most recent videos
Now that you know what to expect when you visit our video page, let's take a look at two of our newest video guides to help you better understand health insurance.
Video 1: Health insurance options when traveling
In this video, you'll learn about the three types of insurance suitable for travelers - travel insurance, short-term health insurance, and international health insurance. The video will take you through how each type of insurance will be suitable for different types of travelers. If you'd like to check out this video, simply click play on our video below!
Video 2: International health insurance for expats
If you're planning to move to another country, or you're already an expat, you'll want to watch this video. Our latest video will take you through the ins and outs of international health insurance for expats, covering key benefits of an international health insurance plan, such as worldwide coverage, guaranteed renewals, and around-the-clock support. Furthermore, the video will take you through the questions you'll need to have in mind when looking to purchase health insurance to make sure that you're able to find the best expat health insurance plan out there.
How Pacific Prime can help
If you'd like to know more about health insurance, you can visit our website for key health insurance plans available, or check out our blog page to read about the latest trends in the health insurance industry.
We are a global health insurance broker, specializing in providing effective health insurance solutions for expats around the world. If you'd like to find out which health insurance plans are most suitable for your budget and medical needs, feel free to contact our team of advisors at any time, or visit our website for a no-obligation, free quote today!