Scott Wilson is a Lead Instructor at Sure Way English, preparing students for PTE Academic.
A certified PTE trainer, he has helped hundreds of students achieve their desired score in PTE and meet their visa requirements. He has been leading the PTE Coaching program at Sure Way English for the last three years and is currently working on a book about the idiosyncrasies of English language.

Website: https://surewayenglish.com
YouTube video
Hi Scott, to begin with why don't you tell us why PTE Academic is getting so much attention these days?
Well, you know the market for English language proficiency tests has so far been dominated by IELTS. It was often the only option for people to meet their visa requirements for a country like Australia. But a couple of years ago Australian Immigration started accepting PTE Academic test results. Since then there has been no stopping the PTE! Students love its fully online computerized nature. No examiners to deal with.
Is PTE a much easier exam than IELTS?
A lot of our students definitely find it easier than IELTS, especially the ones who have been struggling with the Speaking part. In IELTS a human examiner judges you, but in PTE the speaking response is judged by a computer algorithm. There is no bias of any kind. Young students, who have grown up with a computer and mobile phone find PTE much more hassle free.
What's your role in the Sure Way English PTE Course?
I am a lead Instructor at Sure Way English. I am responsible for the online PTE coaching program. This entails updating our PTE course materials, preparing free content for our YouTube channel, resolving student queries about anything related to PTE and pretty much anything else that can improve our course.
How does an online PTE Course compare with a classroom coaching program?
There are huge differences. Our online PTE course is much cheaper than any classroom course. No coaching center anywhere can compare with the depth and breadth of our PTE Academic program. Moreover, an online course provides flexibility that a classroom cannot. Students don't have to alter their everyday schedules to fit in a PTE class.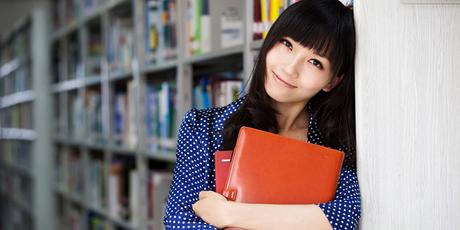 As soon as Pearson makes an update, we pass it on in our course in a matter of days. We are connected with them through a number of social media, thereby making PTE preparation an easy part of their daily lives.
Can computers really understand human written and spoken responses?
Oh yes! With the latest technology in Artificial Intelligence, a system can be trained to analyze and compare a written or spoken response against a database of scored responses. Pearson has been working on these technologies for a very long time and what we are seeing now is a mature technology that has been proven to be as effective as a human examiner, or even more.
How many students does Sure Way English help each week?
It's very busy here at Sure Way English. On an average in any given week a hundred or more of our students take PTE and get a good score. Not all of them write back to us, but a few do and we highly appreciate it. It's a joy knowing that our work is helping people move ahead in their lives.
What are the preferred resources for PTE preparation?
Other than Pearson's own official materials, there are very few high quality resources for PTE preparation. We ask our students to certainly get the Pearson PTE official guide if they can afford it. It's not mandatory though, as our online course curriculum covers everything they need to learn about PTE Academic to get a high score. Our PTE channel on YouTube is another great resource.
Is there a piece of advice you would like to give to those considering PTE exam?
I would definitely ask to give it their best shot. A few months dedicated effort in PTE preparation can help them achieve a score as high as 79 plus. They shouldn't cut corners or take shortcuts when it comes to PTE resources. Should give themselves the best PTE study materials and coaching programs. This is an important goal and they shouldn't leave anything to chance.
Thank you so much Scott for your time and sharing all the information with us. We are sure this help many who are trying to meet their English language requirements for Australian visas.