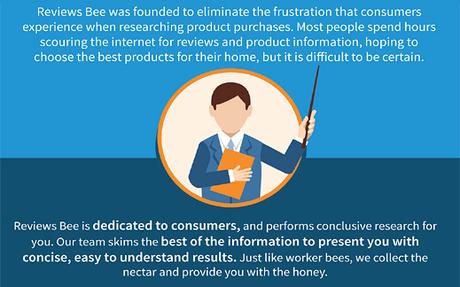 We work like bees, collecting all the nectar to provide you with pure honey.
Reviews Bee was established after the founder and CEO, Roman Sahakov, started to do his own product research. He became easily frustrated sorting and organizing the data he collected from visiting product websites and reading a multitude of reviews, both from experts and consumers.
He wanted to find a place where all the product information was complete and in just one place. He knew that would help consumers to be able to make fully enlightened decisions on the products they would be purchasing, thus creating happier customers. This perspective is a perfect new way to research products and sift through the available knowledge.
Q1: How the idea of Reviews Bee came to you?
A1: I was trying to do a research before making the purchase, and I found so much information that I got lost in the information overdose.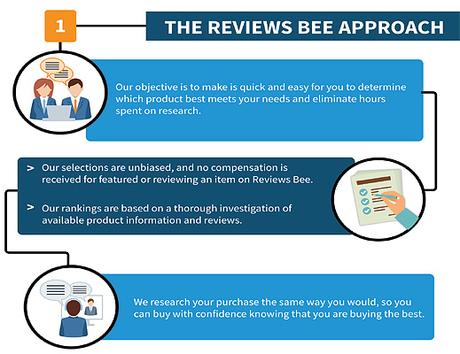 ( 1 )
I have seen this for myself numerous times, with a variety of products and with other consumers as well. I knew that customers want to know everything about a product to ensure they would not be disappointed after their purchase. The limited research that was available to most consumers was lacking significant data and all the details of each product. People are wasting their precious time doing all the research themselves and it's extremely hard to complete picture of the item they had investigated. Busy people needed an intelligent site to cut through all the data and organize it into an easy to read formula.
Q2: How algorithm works?
A2: We developed an algorithm that included all the information discerned from various websites for a complete, unbiased review. In gathering data for products, the algorithm explores expert and consumer review sites and notes important facts from all of them.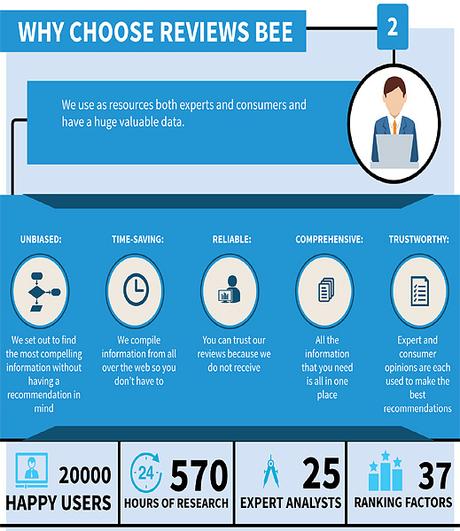 ( 2 )
5 factors are included in the algorithm: Expert Popularity Score, Expert Ratings, Consumer Popularity Score, Consumer Ratings and Consumer Complaints. This offers a more complete overview of each product.
Q3: What has been your biggest challenge for Reviews Bee?
A3: Creating the algorithm was very difficult and time consuming task. Taking into consideration numerous factors, analyzing it and giving a clear, trustworthy and up to date results to our readers is our goal, thus working with big data was the biggest challenge in the whole product creation circle.

For more info – click here: www.reviewsbee.com
Q4: What is your goal?
A4: We strive to make it easy for each consumer to buy the best product or service online without spending hours researching the decision. We work like bees, collecting all the nectar to provide you with pure honey. We want our readers to get the best value for their money without hours spent researching.