Recently I had the amazing opportunity to interview Tina Long, Food Development Manager at Revolution.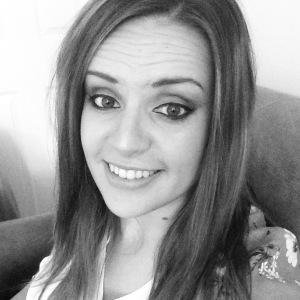 Intrigued after trying the new menu, which was utterly delicious (read the full review here), I had so many questions I wanted to ask, so much I wanted to know including what inspired such a fab selection of dishes.
Here's the full interview:
What inspired the new menu?
My team and I spent a lot of time researching the type of food we loved and what we thought our diners would like to see on the menu. We visited various cities across the UK, but we got most excited about what was going on around the London and Manchester dining scenes, there's some really exciting trends happening at the moment.
We were also fortunate enough to go on a taste inspiration visit to the US, with the aim for us to find new ingredients and products that we could bring back to the UK. We tried some incredible dishes with many of these amazing flavours and ingredients being reflected in the new Revolution menu.
To someone who only thinks of Revolution as a cocktail bar and night out, how would you sell coming in for a meal?
Our food is not your classic bar food, you won't find any standard 'pub grub' at Revolution. Our focus was on using lots of exciting and unique ingredients, as well as using fresh products that are still up and coming across the food scene.
Instead of following the trend, we want to make the trend; a prime example of this is our exclusive sauces that we have created in our development kitchens. They are unlike any other condiment out there! Diners will get to try our house ketchup, with its secret ingredients, and our US inspired 'big easy mayo'. Both sauces offer something unique to any dish. Also, unlike many bars, all our food is fresh from the kitchen, with my team of in-house chefs working hard to create every single dish, and this is something that we are really proud of.
What do you think the best thing about the new menu is?
Definitely the new pizzas! We have this new, great dough, which tastes amazing. We've also learnt a new way of rolling and handstretching the dough to create a really delicious and unique base. Plus, our new toppings are something else, I'm a big fan of the N'duja, fennel sausage and Roquito pepper, slathered in our house ketchup, of course!
What would you like to see on the menu next time round?
Well I don't want to give too much away as we are currently developing some really special dishes to add to the menu. All I will say is: be ready for some incredible burgers…
If everyone only had one day left to live and you had to pick your final meal from the new menu, what would you pick? (Starter, Main and Dessert)
Well for starter I would have the Revolution Platter, followed by the Bourbon Bad Boy Burger for my main. Finally, I would take my time and indulge my sweet tooth with the amazing Fluffwich – definitely worth a try!
What do you enjoy most about working here?
My career so far has been so varied and I've been fortunate enough to work in some amazing places with some incredible people. Being part of the Revolution family is fantastic; it's such a fast-paced, exciting company that is always striving to be one step ahead of the competition. We are constantly innovating and thinking of new ways to entice and excite our customers. The development process never stops!
Why should I go to Revolution to eat and not at Giraffe or The Loft?
Revolution has everything you need. Whether you're a new mom meeting some friends for lunch, a group of lads looking for some awesome sharing platters or a group of girls meetings for some after work cocktails and a bite to eat, Revolution is the perfect place. Our fresh from the kitchen food menu tastes incredible and is still great value. Plus, we offer fantastic service, the most amazing array of drinks and cocktails and a vibrant atmosphere, there really is something for everyone!
Thanks Tina for your time and letting us in on the new Revolution Menu. Very jealous of your taste inspiration visit to the US! It looks like a huge amount of work has gone into this new menu, which definitely shows. I had the Fluffwich when I came for a meal and I completely agree – it has to be tried. One of my top desserts!
Still being a bit mysterious with what you would like to see next time round – we'll all just have to keep our eyes out for next time!
I'm already planning my next visit into my diary, after you recommending the pizzas I think it's a must!
See you all soon!
Chloe xx