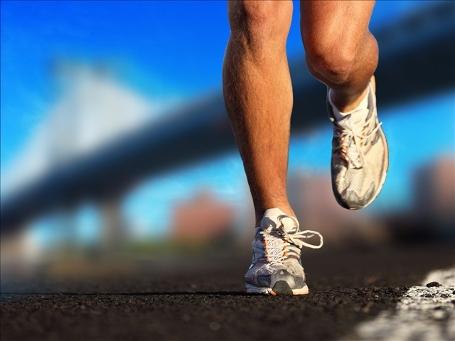 A fellow blogger recently wrote about being classified as a beginning runner despite having run for close to a year. Said blogger also lamented about how there isn't much information or support out there for people in between newbie running and those running longer (half marathons and beyond) distances.
So, Geek Fitness, this is for you.
What do you do if  you've been running for a while and can run for prolonged periods, but aren't quite at the point where you can, or want to, run longer distances? You're happily running between these two categories and want support but can't find it.
While there are plenty of resources involving intermediate training programs for longer races like half or full marathons, finding information for those running on an intermediate level can indeed be tricky. When I searched online and in various running books for any resources under the label of "intermediate running" I couldn't find anything! Then I started thinking, what makes a runner fall into the intermediate category? Is it running more than twice a week? Or is it running at a certain pace? Is it when you're ready to introduce hill or interval training into your routines? Or is it when you are ready to train for a 10k or another longer race? Because every person, and thus every runner, is different, then those questions are unique to each individual runner. And when you can answer that question, you'll  start to find there are many resources out there that will provide support for intermediate runners.
As I can't answer that question for anyone else except myself, I'll do just that. I actually consider myself, happily, to be an intermediate runner still despite having run for about ten years and having half marathons, 10ks, and many 5ks under my belt. The reason I place myself in that category is because I don't run intervals, do speedwork, extensive hill training, or time my splits, nor do I want to. I don't know my 5k PR and don't feel bad about having no desire to ever run a marathon. I love running and I love reading about running and learning how to become a stronger runner, so I find topics that will help me do just that. So I started searching for articles and online resources for things that would help me improve as an intermediate runner like strength training exercises for runners, how to train safely without injury (still have a while before I master that one!), and the best way I can build my mileage each week. I can find like minds on websites like dailymile.com and by following my favorite running blogs like another mother runner.
I realized, thanks Geek Fitness, that there's a lot of topics out there for intermediate runners, like myself, it just depends on what you're interested in and where you want to go as a runner.
Happy running!