Today's wedding gowns are mostly sleeveless. So it is a pain to look for modest inspirations for one's wedding especially in the case of hijabis or girls who wear headscarves.
This post will give us modest wedding gown inspirations which means it does not necessarily say that the gowns will be totally modest since we got this from the web. But, one can have it hijabified to her liking.I will be posting some wedding gowns, so keep on reading. Btw, #3 is my favorite!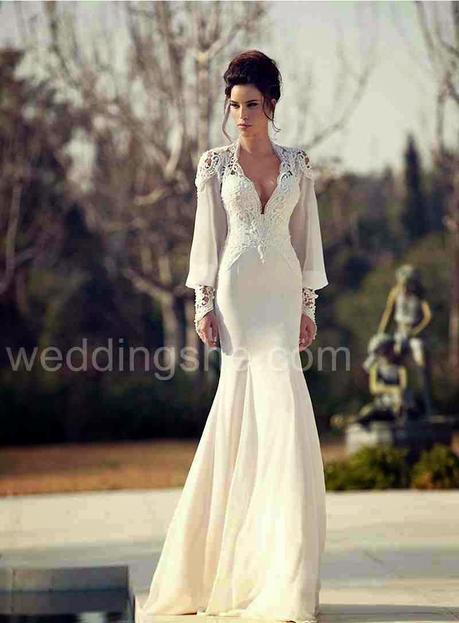 First on the list is this beautiful  Julie Vino long-sleeves wedding dress. It is an A-line dress made from chiffon which flows smoothly and gracefully. This dress is perfect for Grecian goddess inspired wedding look. Of course, to hijabify the dress, one needs to have that front top be redesigned. Otherwise, it is magnifique.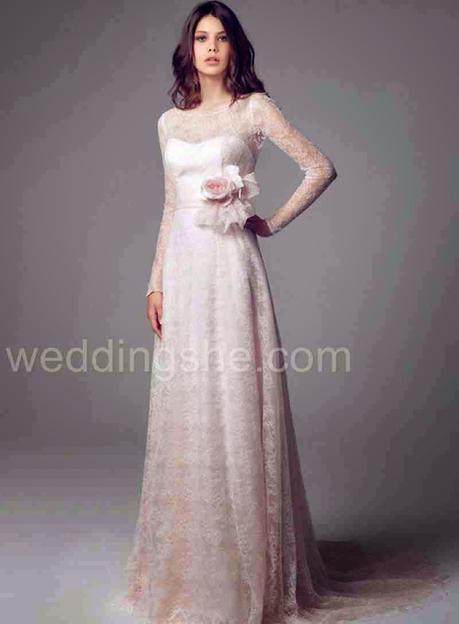 Next in line is this lace princess wedding gown. Of course, this is made from lace with a lining inside. The flower on the front side is just beautiful. And to hijabify this, one needs to address the upper chest area. This dress is part of the WeddingShe discount wedding promotion. You should definitely check them out.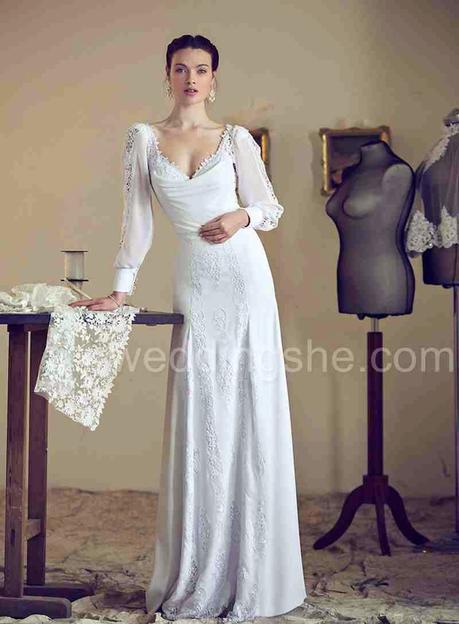 And lastly is my favorite. This is a sheath V-neck lace embroidered bridal gown. This is made from chiffon and embroidered lace which looks really classical and elegant. This kind of dress is timeless and everlasting, thus, making it into my list of favorites. To hijabify this, again one has to take not of the upper chest and the arms areas. Have I told you that those subtle laces on the train of the dress is just so magical and enchanting?
Those were some of the dresses that you can hijabify easily for your wedding. Don't forget that going minimal is always a thumbs up for any wedding. Keeping it simple is keeping it classy. To see more of the collection of wedding dresses 2015, go to 

http://www.weddingshe.com/list/Wedding-Dresses-2015-112577/. 


Goodluck! Leave a Comment

Modest clothing, Modesty Movement, Wedding Day, Wedding Dresses, Wedding Gown, Wedding Inspiration

Share: