Romantic, soothing, with just a light brush of nostalgia, fall is one of the most popular wedding seasons. The crisp but not overly cold weather creates the perfect atmosphere for both indoors and outdoors wedding alike. Several couples chose to innovate and introduce new albeit different ideas that will take their special day from ordinary to wonderful. After all, it's not a bad idea to make the most out of this season and introduce a few touches of fall on your wedding day.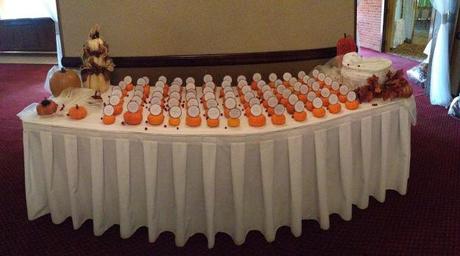 Unfortunately, the one mistake that most couples seem to make is drown their wedding decorating scheme in a furious and rather tacky avalanche of orange. Understandably, this is the fall color by excellence and yes, you should certainly integrate this color within your decorating pattern, but, it's best to be a bit more innovative and go for a really vibrant palette. Indeed, this is one of the rare seasons that's brimming with a plethora of hues so don't hesitate to mix and match different combinations, even if they do contrast. Purple, for example, looks stunning against a backdrop of orange, brown and gold.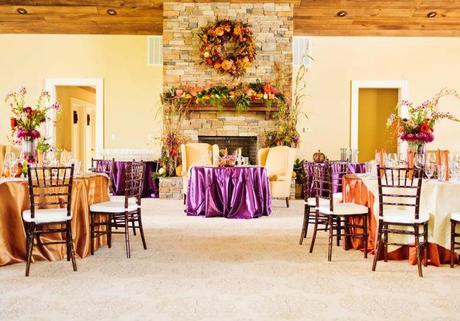 Every fall wedding seems to have a large bowl filled with dried red leaves at the very center of the table. So, to add an innovative twist to this decor, why don't you gather a bunch of fall flowers and place them in a flat vase as a centerpiece for each table? This will not only look stunning but it will also bring a rather fresh feel to your wedding reception. Alternatively you can also ask your groom to tuck a single fall flower in the pocket of his tux.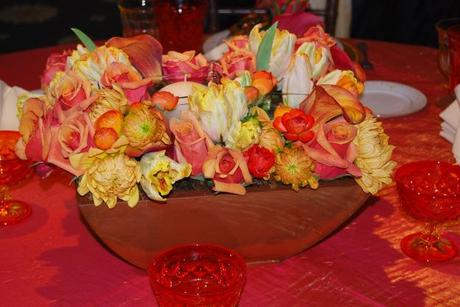 Fall is also a great time to have an outdoors wedding. However, remember that it's best to go for an evening ceremony because this is when the sweet fall scent is more pungent. If you can afford it, don't hesitate to hire a flowery spot of land or private field to tie the knot. Lakesides and forests are other great venues for your autumn wedding. As far as the guests go, don't hesitate to really pamper them by giving them some fall-related albeit inexpensive tokens to mark both your wedding and the season. Jars of fall potpourri or candied pumpkins are the type of gifts that are bound to delight just about anyone. By the same token try to favor fall-related dishes for your reception: think thick slices of pumpkin pies, individual apple pies and other such treats.