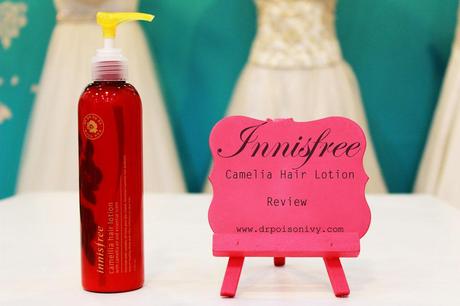 Its been so hectic lately.I attended a lot of Events and did some serious shopping as i haven't shopped since last October.Here i am back again with another Innisfree Product Review.I might just name my blog "Innisfree Review Blog" lolBut i feel that Korean products are the only ones that actually do what they claim- esp skin care.I will be reviewing "Innisfree Camelia Hair Lotion".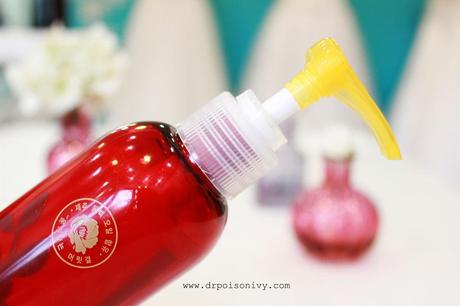 Since i have dry scalp i have always wanted to try hair lotion as it can be applied even at the roots.

 I wash my hair every alternate day.If i wash it daily it gets too dull and dry.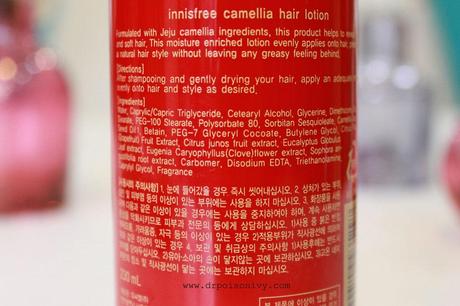 PACKAGE-

It comes in a travel friendly pump.The color of the bottle looks tempting as well.It is translucent so you can actually see how much product is left.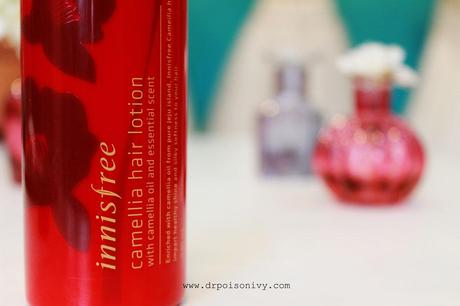 TEXTURE-

The texture is like a normal lotion texture.Not runny nor too thick.Gets readily absorbed.Does not cause any greasy or oily sensation.


FRAGRANCE-

It has an appreciable floral smell.Hint of citrus and Eucalyptus.The smell doesn't linger for long.But it makes one feel really fresh.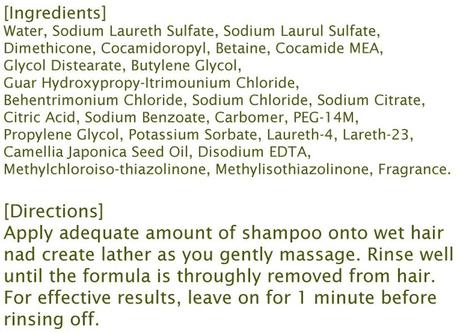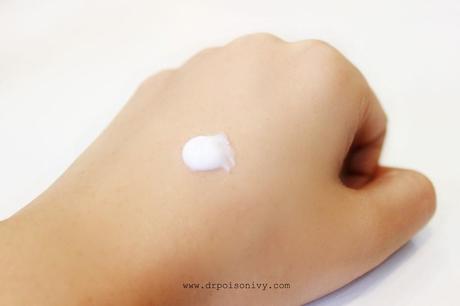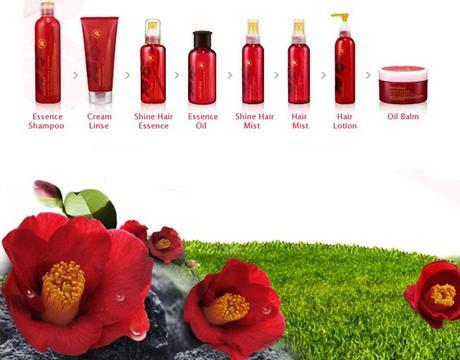 The Innisfree Camelia Range starts right from Shampoo to Oil Balm.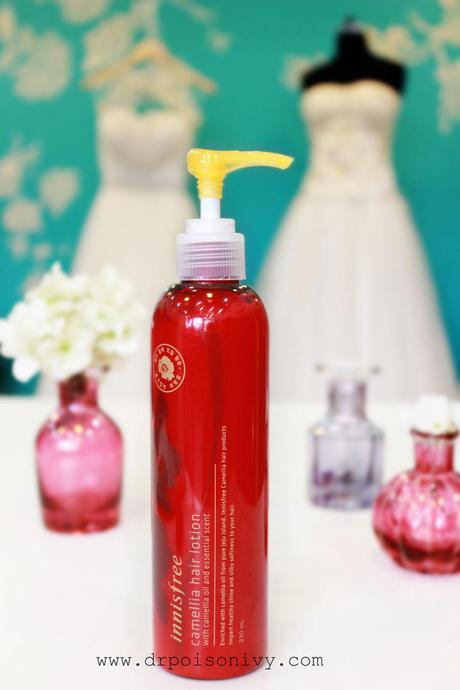 WHAT THE BRAND CLAIMS

Formulated with Jeju camellia ingredients, this product helps to reveal shiny and soft hair. This moisture enriched lotion evenly applies onto hair presenting a natural hair style without leaving any greasy feeling behind.


MY OPINION

The hair lotion does all that it claims.In the picture below i have applied it to towel dried hair before combing.I take one generous pump of the Innisfree Camelia hair lotion and rub it onto my hair gently between the palms.Starting from the scap till the tip.Does not give AHHHMAZZING shine but yes the improvement is visible after each use.Makes the hair really soft to touch.Tames the frizz to some extent.And soothes my dry scalp.I am in Love with it (and i'm sure you are fed up of me saying that about Innisfree *wink wink*).If you have dry scalp like me , you should definitely try it out.Even if you have normal-oily scalp you can still use this for your strands (minus the scalp and roots)The quantity is a lot too 230 ml.Buy from CosmeticLove.comOr Innisfree India.

PRICE

-

$

15.23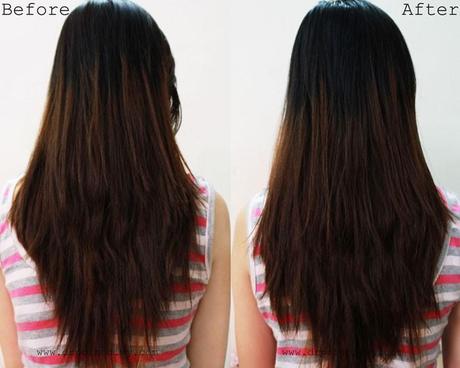 I recently got a new hair cut from Alaya Spa.Got so fed up of long staright hair so to add some extra volume,got lots of layers.My hair stylist is Tashi and he is deaf and dumb.But super talented.All i had to do was show him a picture of the hair cut i want and swiss-swoss ,he did it in the exact style i want.This is how it looks like from front.(with beach waves)