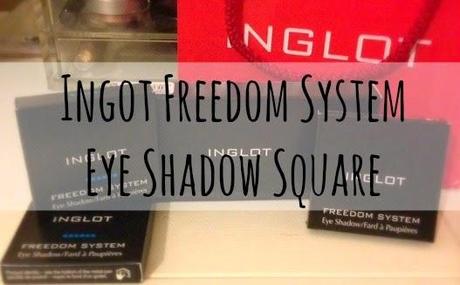 For some reason I had always thought that Inglot products were just sold in the U.S. That was until I took a trip to Westfields in Shepherds Bush, here there is a full Inglot shop/heaven. I immediately ran into the store like the crazed makeup fiend that I am with embarrassed boyfriend in tow & practically drooled over the display of eyeshadows.
Looking at the rainbow selection of eyeshadows I knew I had to create my own freedom palette of shadows & my Mr was lovely enough to treat me to one.  The idea behind the Freedom System is that you choose how many shadows, blushes, lipstick squares etc that you want your palette to hold (selection of palettes ranges for holding 1 to 10), you pick the shades you want & voila, you have your own personal makeup palette that you have created.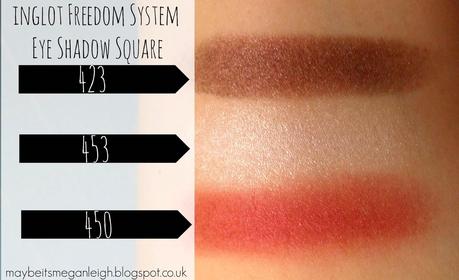 I opted for a palette that holds 3 shadows, just to start off & see how I like them (that took ALOT of restraint) I created a palette that I thought would create the perfect berry smokey eye.
Here's what I picked;
423 is a burgundy brown with a pearl finish.
450 is a medium-dark berry shade with a pearl finish.
453 is a bright white with a pearl finish that is by far to softest out of the three.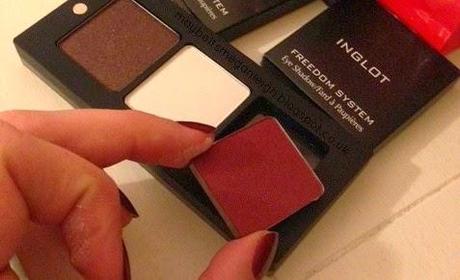 The formula is very similar to mac, in the sense that they aren't super soft & creamy like stila or urban decay but they're harder & therefore easier to build on the eye.
All shades are very blendable & the shimmer from the pearl effect is extremely fine.
Like I said 453 is definitely the softest shadow & the one I reach for most often, as I love popping this in my tear duct area for a brightening wide eyed effect.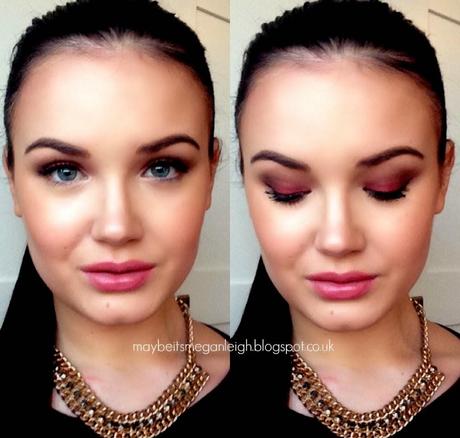 The one thing I must add, is if like me you like to know the names of the shadows you use, then make a note of the shadows number & stick it to the bottom of your chosen palette. Because each shadows name/number is only written on the bottom of the pan & when popped into the palette the number is hidden & the magnets are extremely strong & pretty much impossible to remove.
Inglot is also available in the UK online
(here)
& U.S (here)
Each individual shadow is £4.50 (link here)Palettes price range fro £4 to £24 (link here)
Have you tried any Inglot products? What do you recommend?