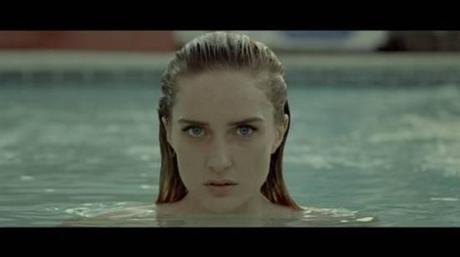 There has been much hype surrounding up-and-coming Nottingham singer Indiana, whose new single 'Solo Dancing', was released recently, entering the top ten of both the iTunes singles and album chart as well as getting to number #1 on the Alternative single chart. This success combined with the interest shown by BBC Radio 1 B-list and Rinse FM A-list has lead to a swelling of her audience and a performance at the Radio 1 Late Live Lounge.
'Solo Dancing' backs up this hype with crisp vocals, effective songwriting combined with catchy hooks, reminiscent of 80's pop hits. The track is clearly a hit with fans, culminating over 58,000 plays on Soundcloud.
The upcoming release of her new track 'Heart on Fire' from the upcoming album 'No Romeo' (7 Aug) is sure to be a success also, retaining the powerful vocal delivery and synth-pop style track loved by fans of 'Solo Dancing'.
The future looks bright for Indiana who has a number of tour dates on the horizon including Wireless festival in Birmingham and London and Bestival at the Isle of Wight.
-Liam
Find out more about Indiana:
Facebook Tumblr Twitter YouTube