Most of you must know how I fancy this gel eyeliner range by IN2IT, they're the locally available counterparts of the likes of Avon Supershock and Milani LiquifEye (reviewed items linked in bold).  There's hardly anything bad you can say about an eyeliner that doesn't tug at your lids and glides smoothly onto your waterline while staying on strong throughout the day.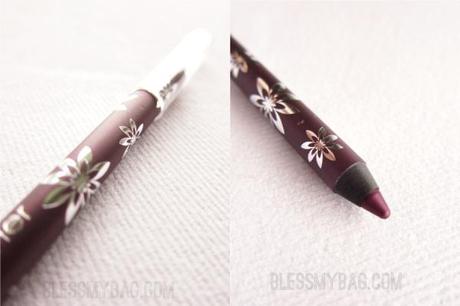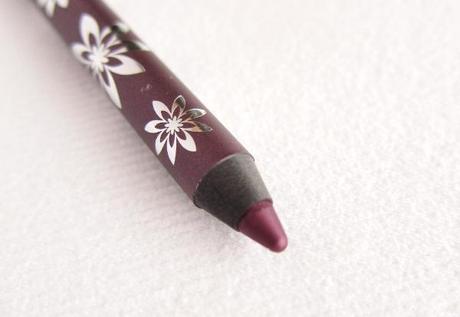 Read more to see swatches of Claret put to the ultimate rub test and a high fashion photo that inspired me!
IN2IT Gel Eyeliner in Claret is a plummy purple with enough warmth to keep it from looking like you've used stamp pad ink on your lids.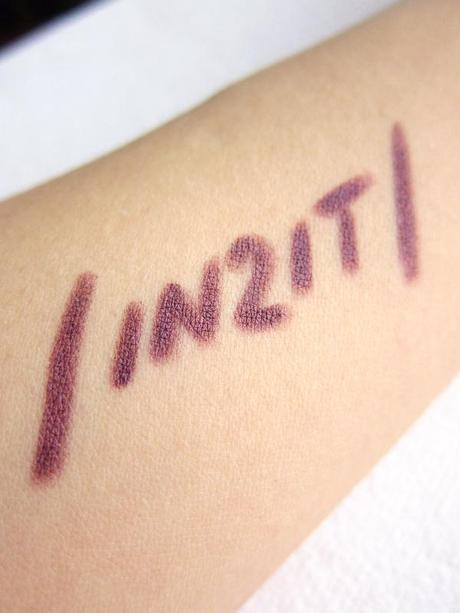 And as always, once this eyeliner sticks after you've applied, it becomes a force to be reckoned with, just like when I tested them before in an older post.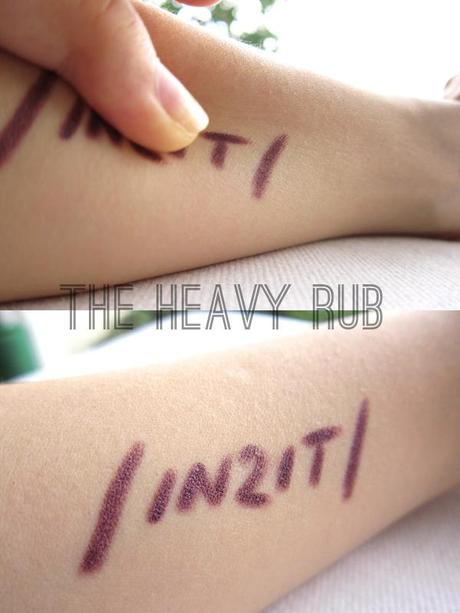 I even enlisted my nails after, it took several scratches for any bit to start rubbing away, then of course after a few moments the fool realized she was scratching herself.  Of course, for you guys (nods sleepily) I give you my requisite EOTD, but before that, inspiration, found in this photo of the lovely 22 year-old Latvian model, Ginta Lapina.  Hers is the face of YSL Touche Eclat and their upcoming Spring collection.  She reminds me of Emma Watson in a less diminutive way.  The purple used on her eyes is a cooler version which suits her pale, cool skin nicely.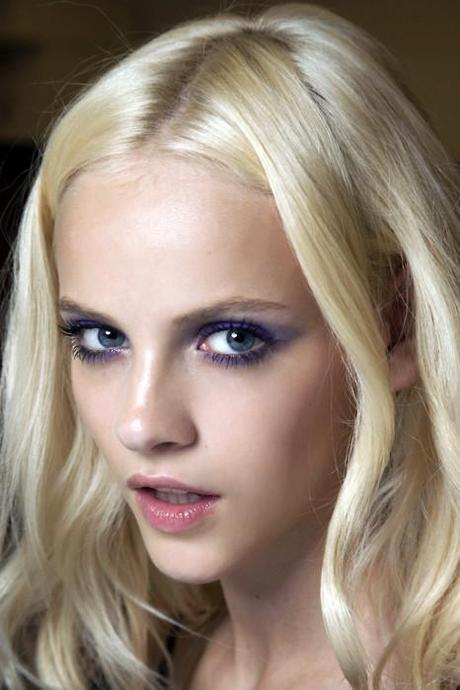 So in my own feeble way, ahem…using my fingers…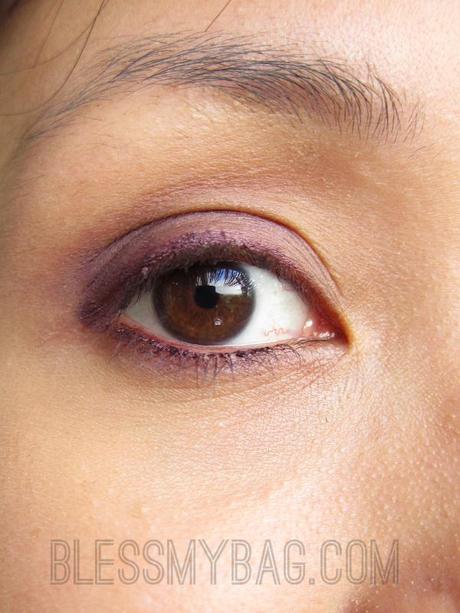 …I lined my eyes with IN2IT Claret eye pencil then scribbled eyeliner messily across my whole eyelid.  I smudged gently but quickly with my ring finger before the color set to get a gentle smoked effect out, and lined the lashline again to redefine.  Before I did the eyes I applied a very little bit of Bourjois Healthy Mix foundation in #53 Beige Clair over my face.  This isn't supposed to look more done.  The look is what it is, smokey and laid back.  I could probably pop on a bit of lip tint to tie the whole look together if I wanted.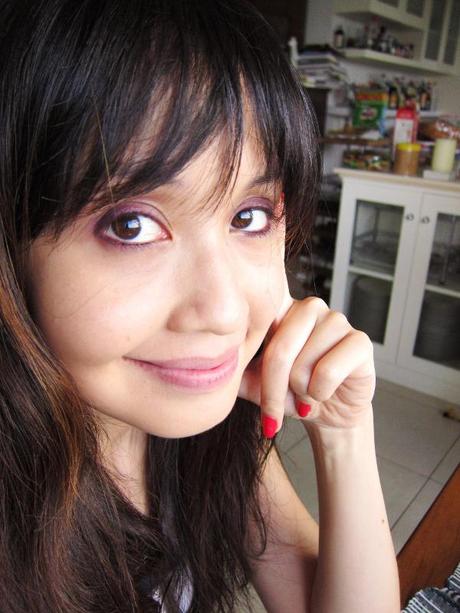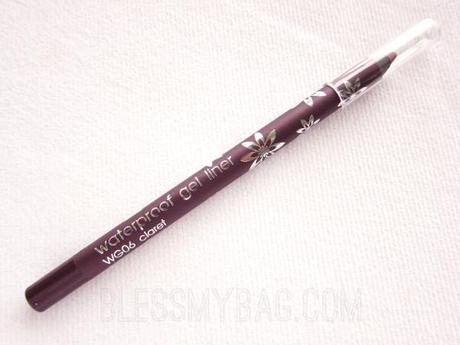 I purchased this IN2IT Claret eyeliner in a duo pack with the black one at PCX, together they're about Php500+.  I don't think these limited offer shades come in separate packs, they're quite lovely, there's also a copper, teal, steel grey, and a khaki olive one I think…I forgot, sorry.  These should also be available at Watsons in SM Department stores and wherever IN2IT products are available nationwide.