You're looking at my new favorite 2-way powder foundation and this has been my secret weapon of choice recently for days in a rush.  IN2IT's Oil-Free 2-Way Powder Foundation has surpassed my previous fave (Majolica Majorca Skin Remaker Pore Cover) only because the shades are even more exact for me (Majolica's were SUPER close) and they're a notch up in terms of smoothness.  I just, I just…can't rave enough about this, plus the fact that it's a drugstore brand.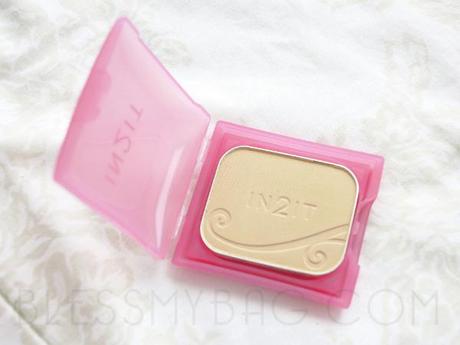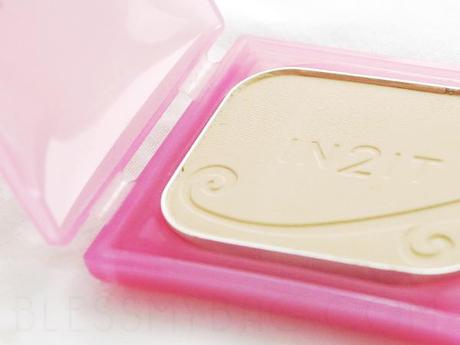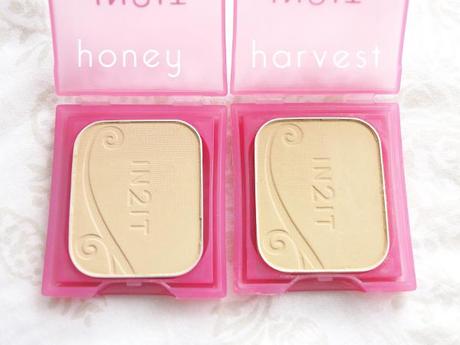 This comes in 2 purchase options, Php500+ refills like these, without a mirror (or was it 495?  Sorry) and more hygienic easy to use mirror compacts for Php700+. This is the shade, Harvest.I also bought the shade Honey because I could hardly tell the difference between them…it turns out Harvest has a slightly more intense yellow undertone and is a hint deeper.
What I love about 2-way powder foundations is their complete reliability if you've got no time to spare.  In some cases, like with this one, you don't even need concealer anymore (if you've got average face problems).  I like using the sponge damp, I swipe it on generously and the product just adheres seamlessly onto skin.  Skin looks even better with this once your face's natural oils start to blend in throughout the day.  I use this a lot for when I do blog posts and I'm way too lazy to fiddle with liquid foundation and concealer if I'm going to prep my face for reviewing eye and lip products.  Read more to see how this 2-way powder foundation looks on me.
Here you can see the subtle difference between Honey and Harvest, Honey is a bit more beige but a little paler, and Harvest has a stronger yellow undertone with a bit more depth.  Harvest is perfect in tone for me so I've been using that, but if I should get lighter or paler in complexion I need to use Honey.   It is so quick to put on.  For full coverage you dampen the sponge, drag it across the product, and swipe on your face generously where needed, make sure you do it evenly.  It's kind of got an old school feel to the method with the sensation of a damp sponge on your face but it's actually refreshing and really gives a more even finish.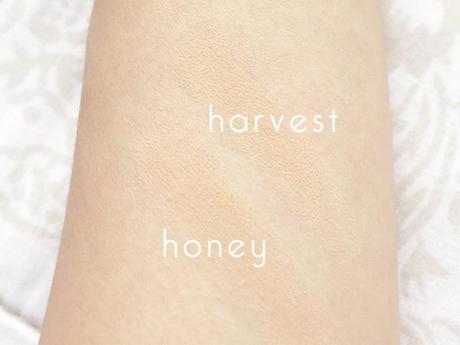 Beware the requisite  BEFORE shot, perfect for Halloween.  I know the AFTER shots look familiar because they're taken from previous reviews I did where I was using the IN2IT 2-way Powder foundation as part of the look.  Remember when I mentioned that I wouldn't tell you what 2-way base I was using?  This is what I was talking about!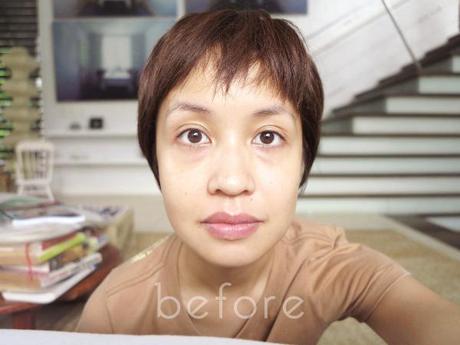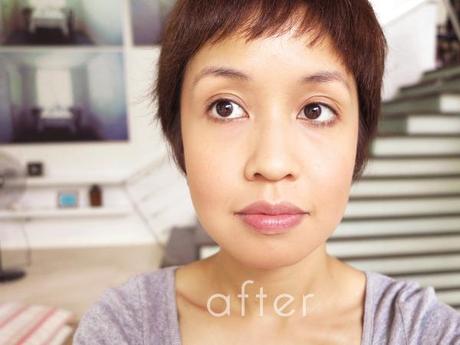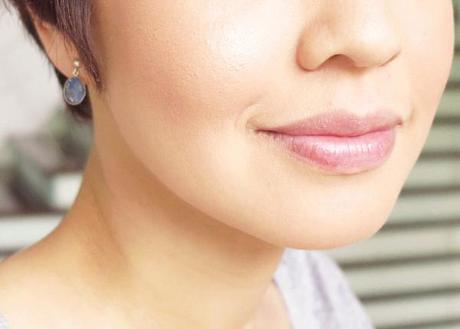 Wearing HONEY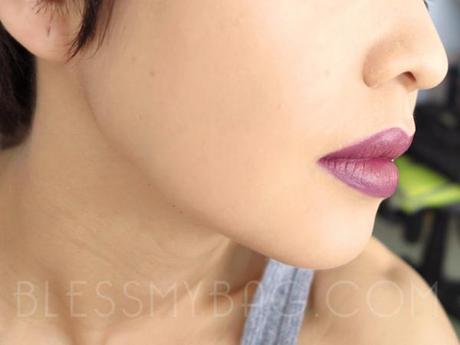 Wearing HARVEST
What you get from this is flawless full coverage which I call "celebrity coverage" because it looks especially great at night in photos, during the day it does as well if you keep it applied over the T-Zone and center of the face.  It covers redness and uneven tones instantly plus controls shine.  If you plan to use this dry I suggest using a fluffy powder brush to pick up product and swirl over your face mineral makeup style for lighter coverage or to simply stamp out shine.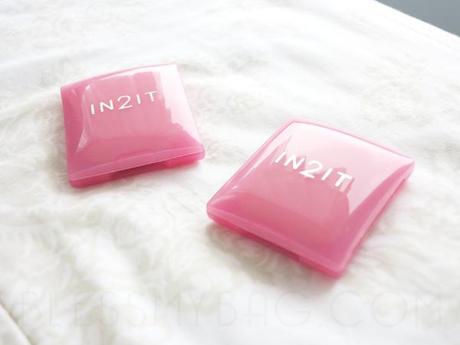 It's better to keep the sponges somewhere else once you've dampened them, keeping damp sponges in the compact on top of the product for long periods of time will attract bacteria and eventually ruin the product.  For sanitary reasons I do recommend buying the mirrored compact with product inside already if you've tried this, liked it, and plan on repurchasing.
The only drawback with this range is the lack of shades I think there are only 4 or 5?  And I think there's only one more shade deeper than Harvest or none at all, forgive my oversight because I grabbed these in a hurry.  Check these out at either PCX or SM Watsons if you're in the market for a new powder foundation this one is absolutely wonderful.  If you're a lady of deeper color and don't have a shade in IN2IT'S 2-way range, check out the 2-way powder foundation range by L'oreal True Match, there may be more medium shades (there ought to be)…I'd like to check that out soon for my kit as well!