The idea of owning an in-your-face fuchsia lipstick lingered at the back of my brain.  I do have one or two hot pink lipsticks but they're warm, not electrically cool toned and somewhat leaning a bit towards purple like MAC Show Orchid or NARS Schiap are (a hint warmer than Show orchid) and I love how those lipsticks look.   Here are quick snaps that show what those colors look like from the MAC BAFTA Runway to Red Carpet event and NARS Schiap lipstick on the ever convincing Kim Kardashian. (photos from HoneyBeauty blog and Chic Beauty Blog)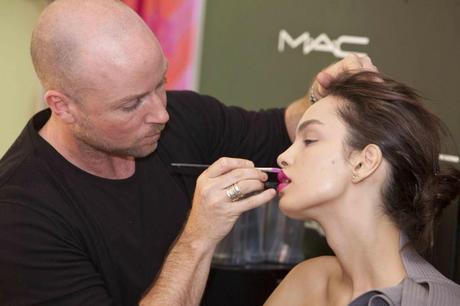 NEIL YOUNG applying MAC Show Orchid on a model.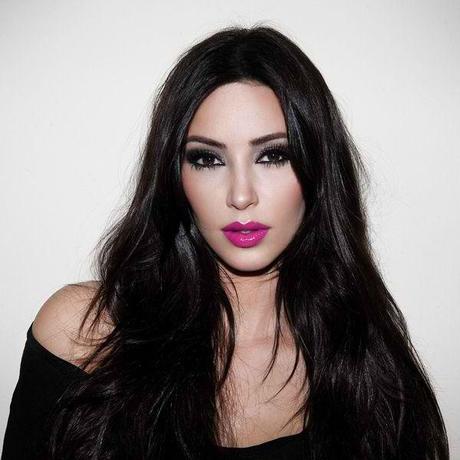 Kim Kardashian wearing NARS Schiap lipstick
Behold, IN2IT has supplied a good dupe for me again!  I purchased IN2IT's Moisture Intense lipstick in "Pink Alarm" and boy was I impressed and glad that I didn't drop money on Show Orchid or Schiap.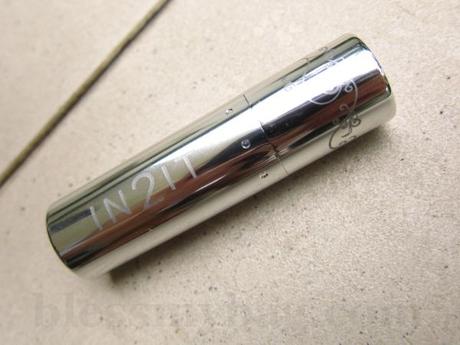 The metallic packaging is simple, attractive and doesn't feel cheap, but more importantly, Ladies and Gentlemen, we have a dupe.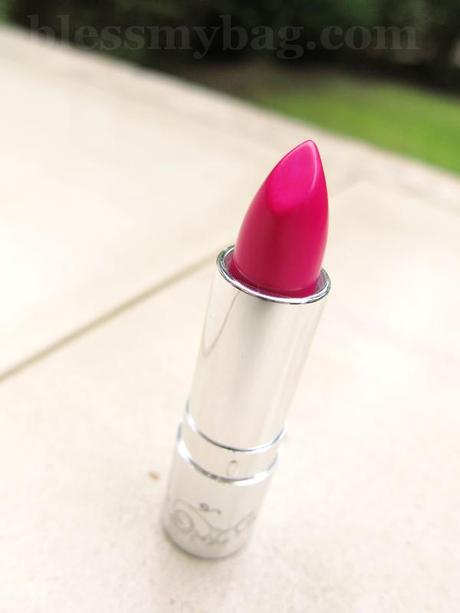 NARS Schiap costs about Php1000.00 when converted from $, MAC Show Orchid costs about Php950, and IN2IT Pink Alarm costs about Php380.00.  Read more to see a hand swatch and how this looks outdoors and indoors.
I'm quite taken and impressed by how good this IN2IT Pink Alarm lipstick looks, especially since it's a brand that's available in local department store beauty areas.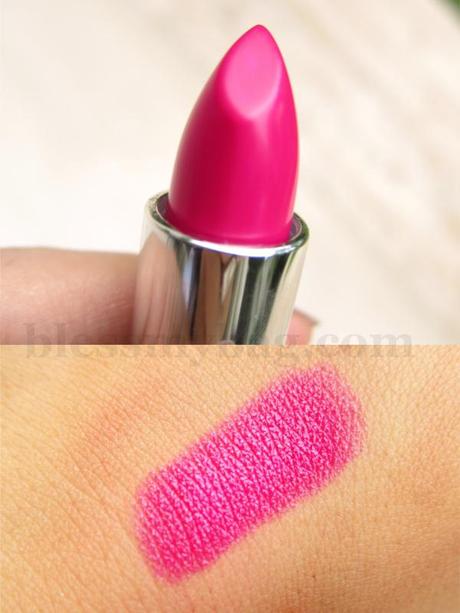 It's from the Moisture Intense Lipstick line, it's moist but not overly so and it feels really smooth on the lips, color payoff is awesome, solid color with a  single heavy-handed swipe.  This is how it looks on me outdoors.  I apologize for the rest of my face especially my eyes.  I'm actually not feeling very well today, my throat started to hurt and my skin reacting is one of the first signs I get when I'm coming down with the flu (you'll see what I mean bout my skin in the close-up).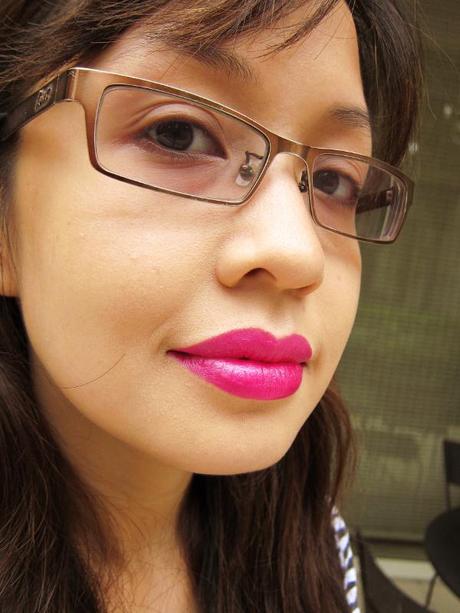 The lipstick is not blotted with tissue in that outdoor photo, that's the IN2IT Moisture Intense finish.  The lipstick gets even lovelier and longer-wearing when worn blotted like so.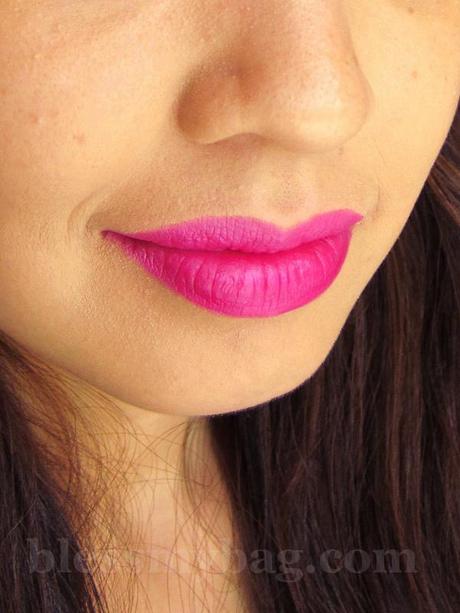 Now isn't that a cracker of a lipcolor?  I applied this without lipliner and blotted it for this photo with tissue for a semi-matte finish and longer wear.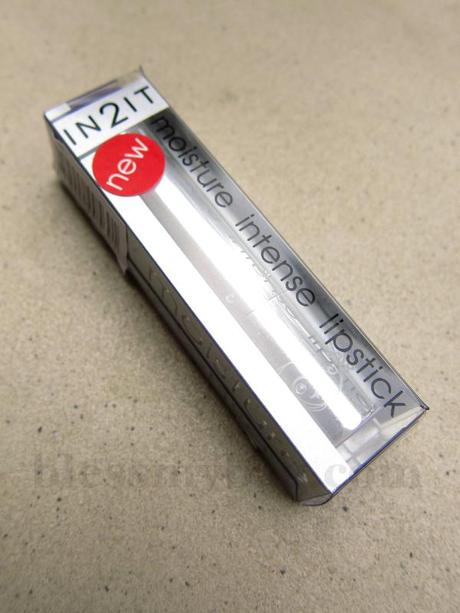 I got my IN2IT Moisture Intense Lipstick at Robinson's Galleria department store just today before picking up some ingredients for apple pie.