Weddings have traditionally remained as white as snow. However, there are other color schemes that are gaining popularity as brides move towards a trend that is more versatile and more in tune with their unique personalities.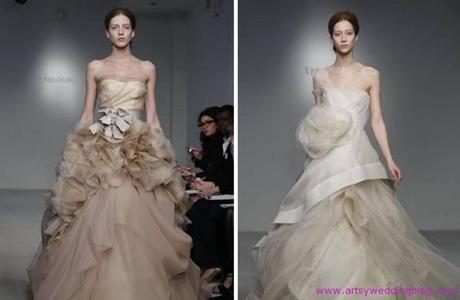 Among the newcomers to the wedding color pallet are the shades of nude with touches of taupe. These seemingly simple colors combine with gentle pastels, bold brights, and alluring dark to create some of the most unique and interesting
wedding pallets
.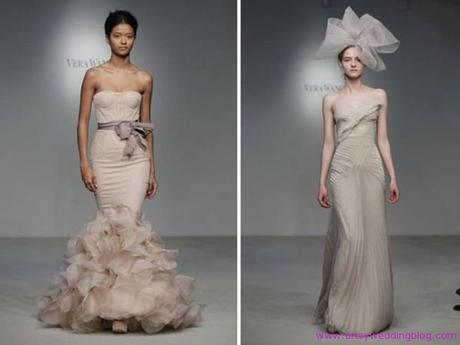 In addition to adding a subtle elegance that becomes any bride no matter her age, the nude color pallet is versatile to the chosen style of a wedding. Vintage, traditional, and contemporary wedding parties are all spectacular when nude is introduced as a source of continuity to the color pallet chosen.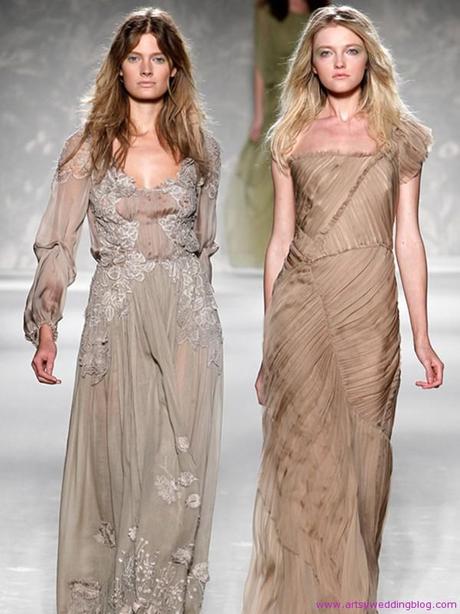 Martha Stewart favors nudes especially when blended with hues of baby and navy blues or blush pinks and wine. Further enhancements to nudes occur when the colors are gently textured with intricate bead embellishments or stitching on the dress itself.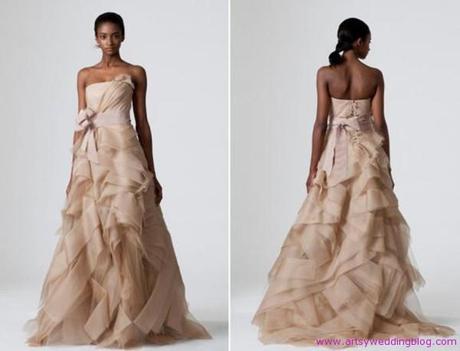 Wedding cakes
done in nude with accents of the flowers within the bridal bouquet help tie in the completed look. The versatility within the nude and taupe color schemes allow for more options and greater creativity than the traditional
white wedding color
scheme.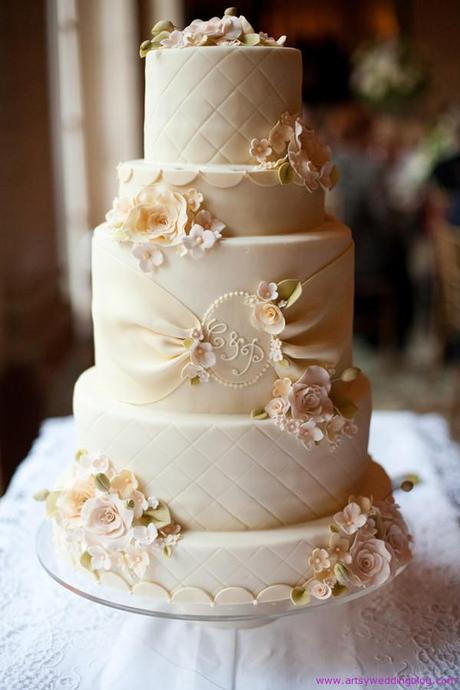 Nude wedding color pallets also offer more functionality in preparing for the reception as many of the gowns can be designed for use at both bridal occasions. The choices in gown style are as versatile as the white counterparts, but tend to give a more elegant appeal when transformed to reception attire. Another advantage is the ability of the nude pallet to work within the seasons to highlight the colors of nature while still offering an abundance of individuality.  It is this versatility that is particularly appealing as weddings move into a more environmentally conscious front within society. Tantalizing taupe brings shimmering beauty to a natural backdrop, letting nature play its own role in  procuring the desired ambience of modern weddings and modern brides. Taupe and nudes stand out against a wider array of colors without the contrast becoming glaring. This color pallet allows the warmth of contrast to mix in a way that shows off the bride without diminishing the rest of the wedding party.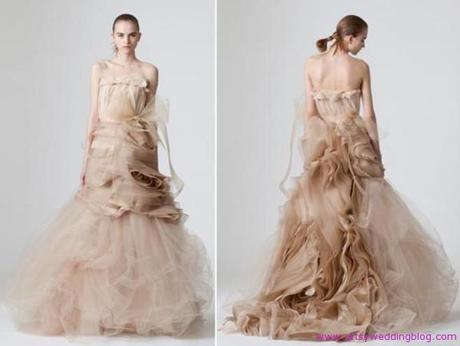 In today's modern world, a bride can wear any color she chooses. Taupe and nudes are becoming popular choices for their versatility and their elegance. It matters not whether the wedding is simple, extravagant, vintage, or modern when choosing a nude color pallet for a wedding. This is one wedding color scheme that lends itself to creativity and beauty regardless of its setting.